About this Event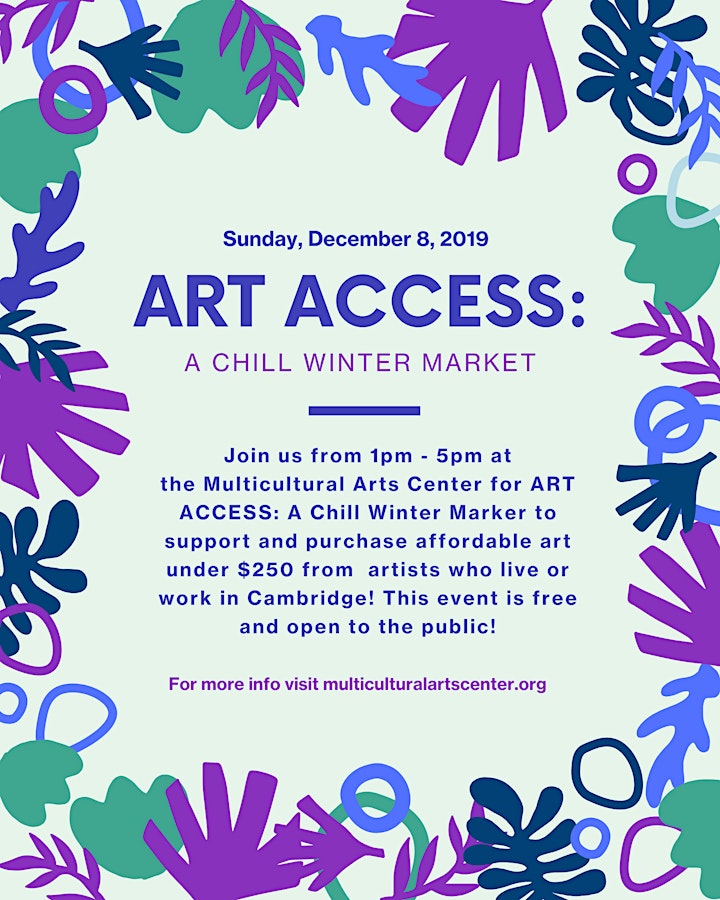 Join us for ART ACCESS: A Chill Winter Market on Sunday, December 8, 2019 from 1pm - 5pm at the Multicultural Arts Center to support and purchase affordable art from artists who live or work in Cambridge!
As part of our mission to present multicultural arts programs, educate the community about diversity, and support artists in our community, all work works sold will be priced under $250 to make the purchasing of art accessible to a wider range of audiences.
Exhibiting Artists will be announced November 8, 2019. Stay tuned for more info and visit multiculturalartscenter.org to see what we have going on in the meantime!