Description

Get yourself prepared for on- or near location troubleshooting and first-level service with ARRI cameras.
ARRI Service Essentials for ARRI Cameras
---
This one-day training is dedicated to all kind of film-crew: ACs, DITs and rental employees who are not necessarily working in the service department.
Basic camera skills are required as well as good understanding of technical processes.
Learn how to analyse and report errors, get in touch with the ARRI service team and learn how ARRI camera hard- and software is designed.
Who should attend
---
ACs
DITs
Rental staff
Owner operators
What you will learn
---
Camera maintenance
(ALEXA LF, Mini LF, Mini, SXT W, AMIRA)
Cleaning the sensor cover glass
Replace and clean fans
Replacement of broken SDI-connectors
User pixel masking
Camera hard- and software
(ALEXA LF, Mini LF, Mini, SXT W, AMIRA)
Camera concept and cooling
Sensor unit explained
- Avoiding laser damage
- Digital dust
- Internal filter slider unit
Remote session with ARRI service
- How-to enable ARRI service to connect to a remote camera
Working with logfiles
(ALEXA Mini LF, Mini and AMIRA)
Analyzing log- and hardware info-files
- License status
- SUP status
- License show
- User interaction protocol
Camera media explained
CFast media:
- Mount, unmount
- CFast erase
- Deleting clips
- CFast serial number
- CFast card handling
ALEXA door switch
Codex capture drive and handling
Installing ProRes raid drivers, Codex production suite
Connectivity
(ALEXA LF, Mini LF, Mini, SXT W, AMIRA)
LAN/WLAN IP setup and configuration
Partition info
- Camera software update procedure
- SUP update troubleshooting
- Update of other camera components
ARRI webremote
General
Service and workflow contacts (follow the sun, 24/5)
WVS update (SW match receiver | transmitter)
WVS region change
Spare parts catalog
Configuration overview
Please don't forget to bring your own laptop!
---
Duration: 1 day
Language: English
For more information, contact us at:
ARRI Academy
academy@arri.de
+49 89 3809 2030
www.arri.com/academy
To stay in contact with us, please join our Facebook Group
or sign up for our newsletter.


---

Please read the General Terms and Conditions and Privacy Declaration of Arnold & Richter Cine Technik GmbH & Co. Betriebs KG.
FAQs
---
Q: What else is included in the ticket price?
A: Your ticket includes lunch, snacks, drinks, a folder with printed participant documents, and some nice giveaway ARRI merchandise.
Q: Where can I stay during the training?
A: Please have a look at our hotel recommendations and select the location where your training takes place: arri.academy/hotel-recommendations
Q: What are the conditions for refunds?
A: The participant shall have a right to withdraw from the contract up to 5 calendar days before the start of the event.
No cancellation charges up to 14 calendar days or more before the start of the event.
Cancellation charges amounting to 25% of the event fees up to 6 calendar days or more, but lesser than 14, before the start of the event.
The full participation fee is due 5 calendar days before the start of the event.
See Clause 4 in the GTC
Q: How can I contact the organizers if I have questions?
A: Email: academy@arri.de or Tel.: +49 89 3809 2030
---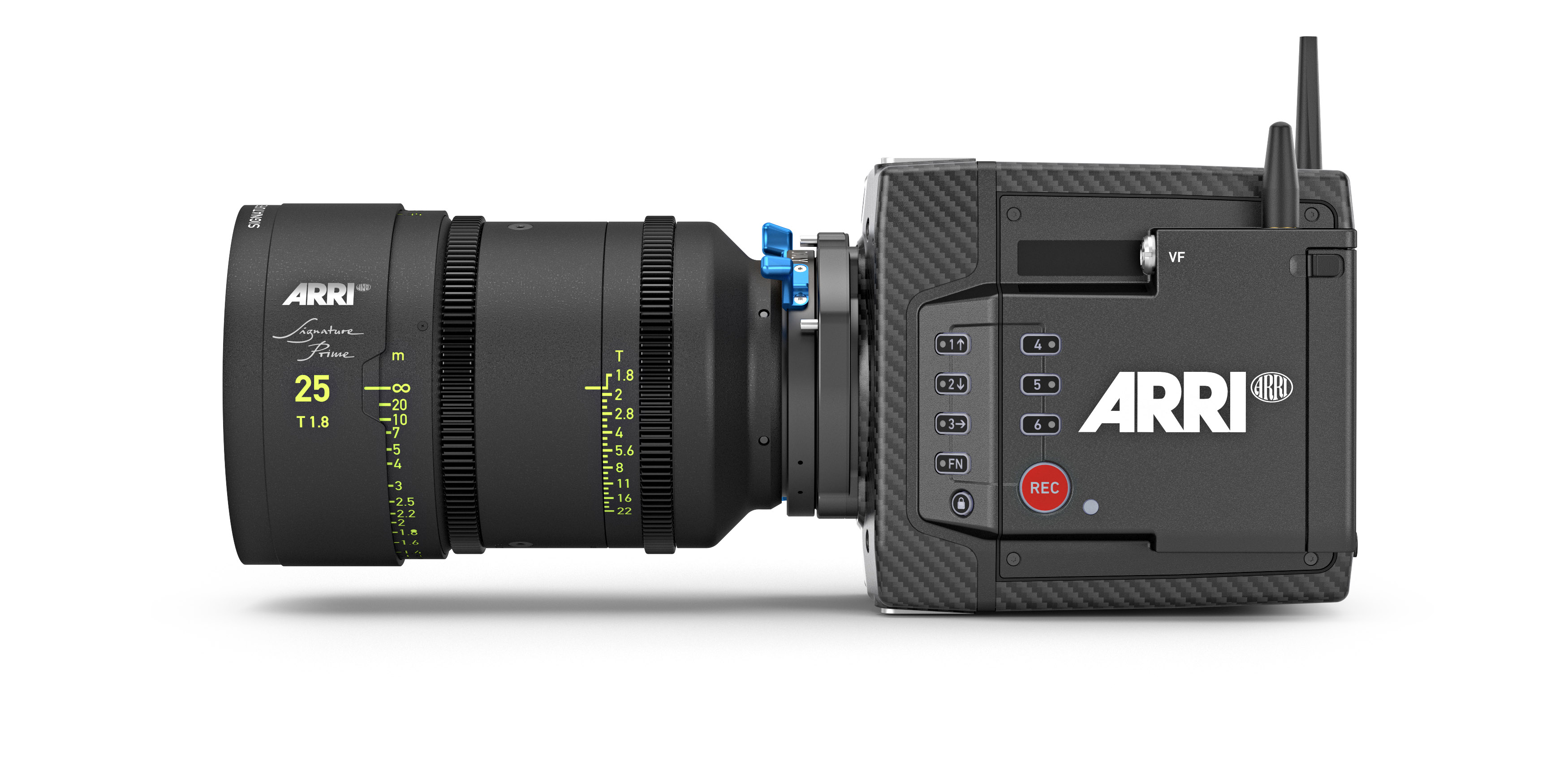 Combining the compact size and low weight of the popular ALEXA Mini with the large-format ALEXA LF sensor, ALEXA Mini LF brings exciting new creative possiblilities to ARRI's large-format camera system.

https://www.arri.com/en/camera-systems/cameras/alexa-mini-lf
---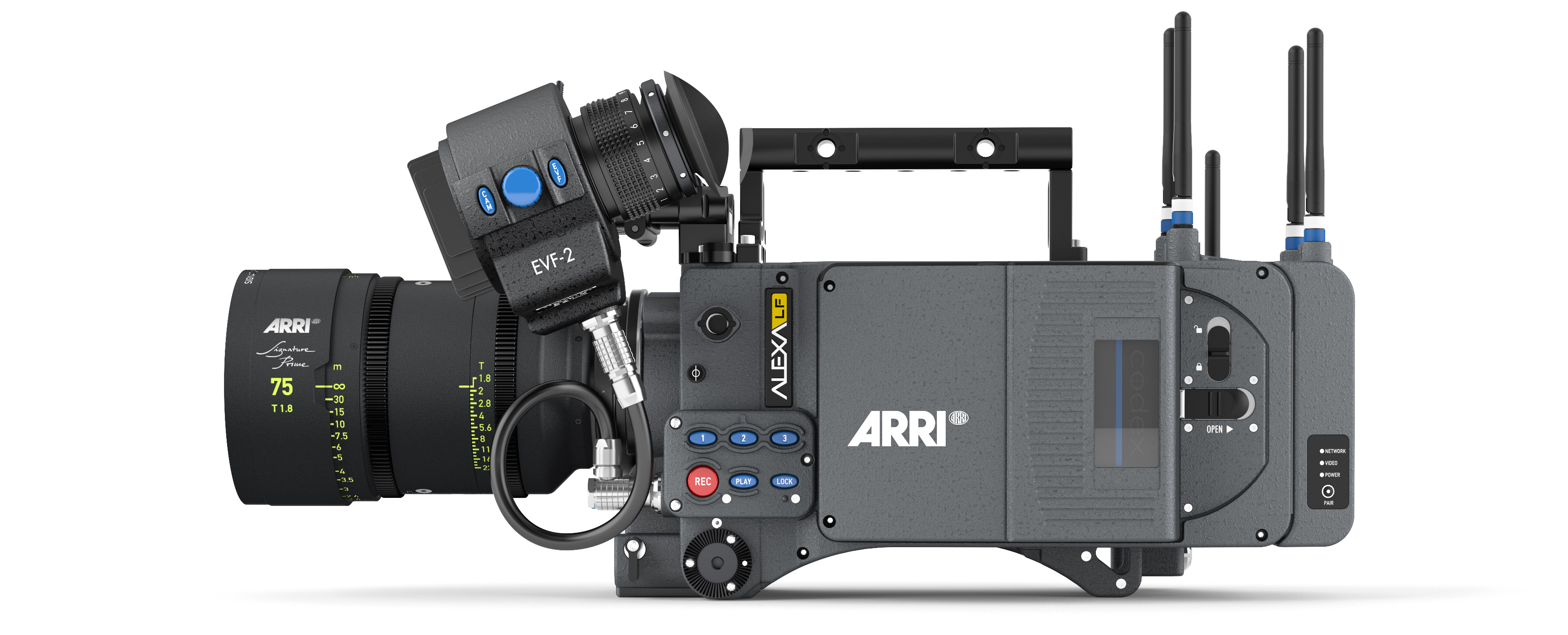 Featuring a sensor slightly larger than full frame, ALEXA LF records native 4K with ARRI's best overall image quality. This allows filmmakers to explore an immersive large-format aesthetic while retaining the sensor's natural colorimetry, pleasing skin tones and stunning capability for HDR and WCG workflows. Versatile recording formats, including efficient Apple ProRes and uncompressed, unencrypted ARRIRAW up to 150 fps, encompass all on-set workflow requirements.
https://www.arri.com/en/camera-systems/cameras/alexa-lf
---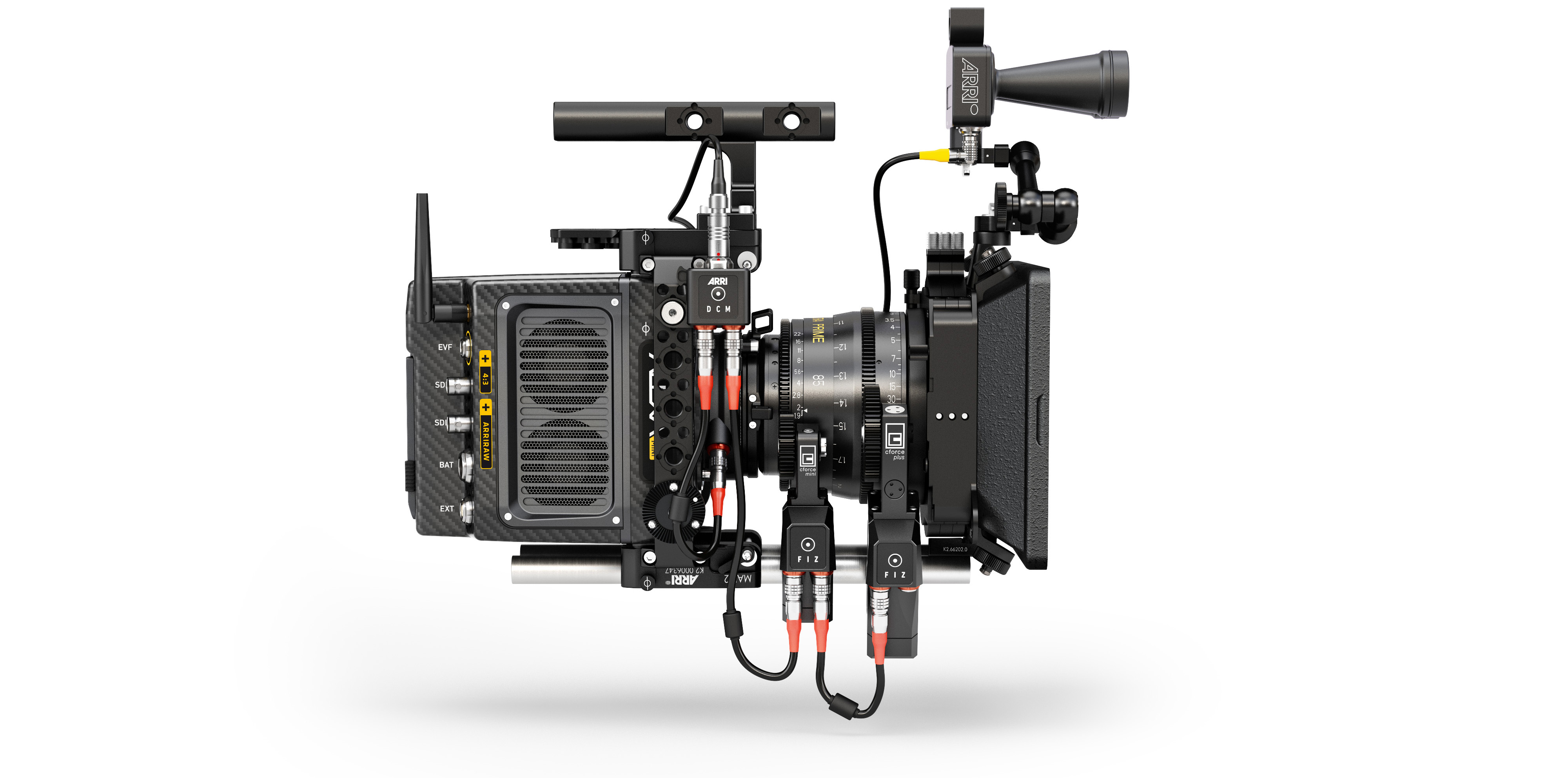 With a compact and lightweight carbon body and the same image quality as other members of the ALEXA family, the ALEXA Mini has already proved a huge success in many different configurations and on countless production types. Capable of recording internal MXF/ARRIRAW and Apple ProRes formats including various 4:3 options for anamorphic productions, the ALEXA Mini is an incredibly versatile camera, delivering truly cinematic images and a small, adaptable form factor.
https://www.arri.com/en/camera-systems/cameras/alexa-mini
---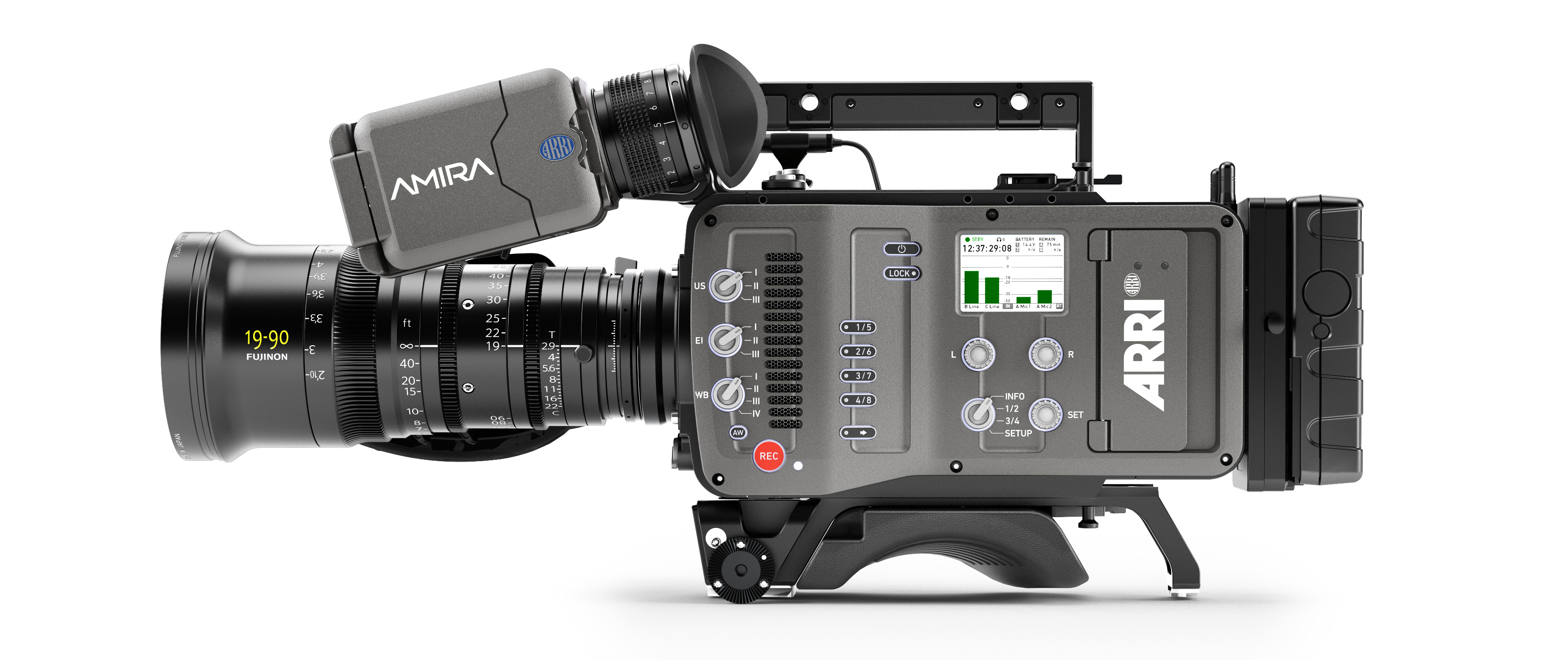 AMIRA features the same sensor and exceptional image quality as the ARRI ALEXA, recording superior images in HD, 2K or 4K UHD – suitable for any distribution format. With intuitive controls and an ergonomic design optimized for single-user operation, the versatile AMIRA has become a trusted workhorse for a wide variety of different production types, from narrative dramas and indie features to sports, commercials, documentaries and branded content.
https://www.arri.com/en/camera-systems/cameras/amira
---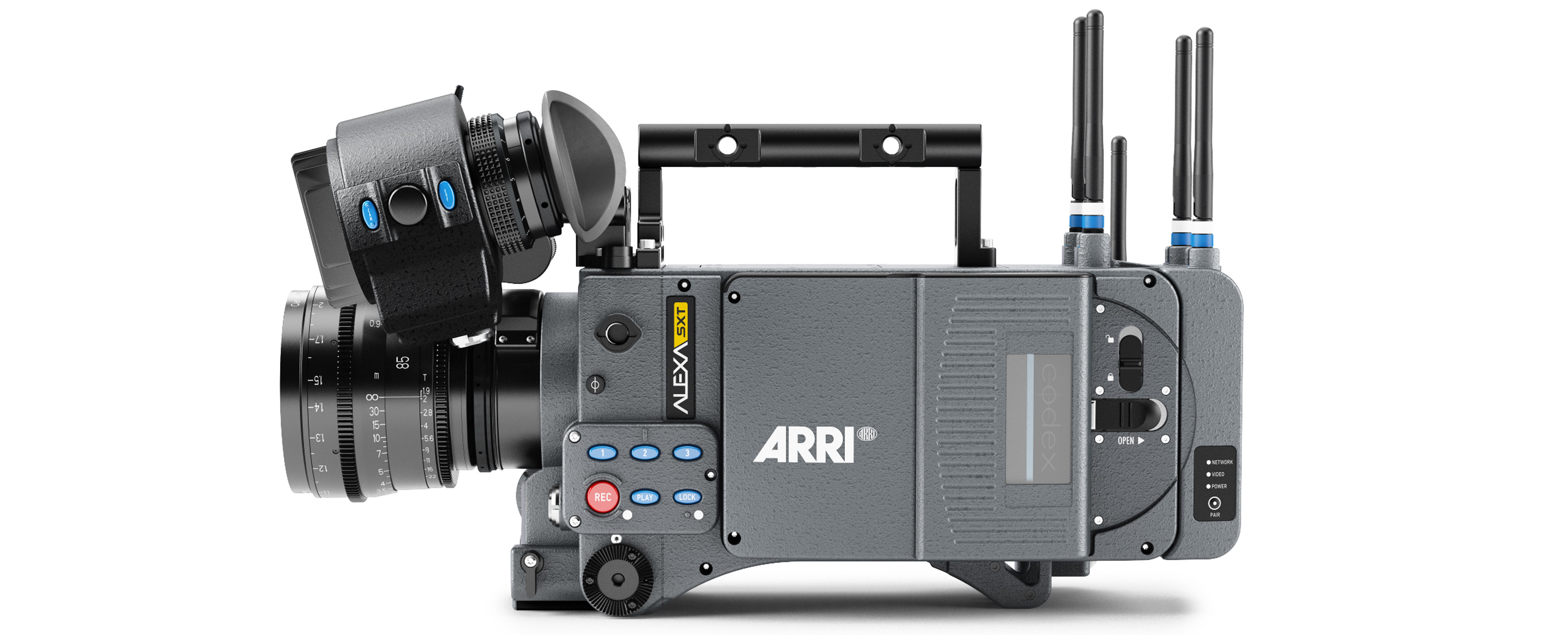 Ever since its launch, the ALEXA system's fundamental advantage has been its unique combination of the highest overall image quality with the most efficient workflows on set and in post. Based on extensive market feedback, the ALEXA SXT line of cameras further improves upon those qualities, raising the widely-accepted gold standard set by ALEXA still higher.
https://www.arri.com/en/camera-systems/cameras/alexa-sxt-w