Description

ARRI Certified User Training: Block, Light, Shoot
This 2-day class will explore the art of cinematography through intensive practical group experience while emphasizing creativity and collaboration. Students will learn how to build the lighting design and camera set up in a professional environment. This unique opportunity sharpens their technical skills through hands-on practical experience, but the ultimate goal is to facilitate growth as creative storytellers and filmmakers.
Who should attend
---
Emerging Filmmakers
Filmmakers
Film students
Independent production crew
Videographers
Content Creators
What you will learn
---
Discover the basic elements of camera composition and lighting design thru ARRI Creative Tools
Develop fundamental skills in setting up lighting and camera instruments
Learn what the 'WHY' function of lighting by understanding 3 core concepts
Explore the tools of lighting called 'The Three Q's'
Learn how cinematography can elevate the story and plot points in a scene
Develop fundamental skills in lighting and camera thru hands-on experience
Explore spherical and anamorphic lens characteristics for storytelling.

---

Duration: 2 days
Trainers: Jason Inouye and Art Adams
Course Language: English
---

Jason Inouye had his own small boutique production/post-production company with a small studio space. His company produced branded entertainment, corporate interactive, web series, commercials, and title sequences. He shot and produced VFX plates for Fast and Furious 4 & 5, Community, and Sons of Anarchy. He managed the business development and sales for their production/post-production services and worked on a variety of projects as a 'cinematographer/producer'. His clients were Lionsgate, FOX, and Universal. Jason worked as a cinematographer/producer on the main title sequences for FX's Sons of Anarchy and The Bastard Executioner. He produced and shot indie movies that have been distributed on Netflix, iTunes, Amazon Prime, and Hulu. He is currently working on FX Networks Mayans MC as the cinematographer/producer for their main title sequence and VFX plates. He has been an adjunct cinematography professor at USC School of Cinematic Arts for 10 years. He has also taught filmmaking workshops at YouTube/Google. Finally, he had the great honor to create and project manage all the interactive media for George H.W. Bush's Presidential Library.
Art Adams spent ten years in Hollywood working on features, TV series, commercials, music videos, sitcoms and visual effects projects. For the last 20 years he's lived in the San Francisco Bay Area, where he shoots commercials and marketing/branding projects for a who's who of Silicon Valley tech companies.
His curiosity, and desire to share knowledge with others, has resulted in a side career as a writer and educator who specializes in making complex technological and artistic concepts accessible and relevant to filmmakers. His articles currently appear at ProVideoCoalition.com, but he has written for American Cinematographer, Australian Cinematographer, the SOC: Society of Camera Operators' magazine Camera Operator, HD Video Proand DVInfo.net. He has also worked with several major equipment manufacturers as a market researcher, product designer and usability consultant.
For more information, contact us at:
ARRI Academy | AMERICAS
academy@arri.com
‭+1 (818) 388-2306‬
www.arri.com/academy
To stay in contact with us, please join our Facebook Group or sign up for our newsletter.
---
Please read the General Terms and Conditions and Privacy Declaration of Arnold & Richter Cine Technik GmbH & Co. Betriebs KG.
FAQs
---
Q: Is my registration/my ticket transferable?
A: Yes, you can transfer your ticket either to another event in the same country or to a friend.
Q: What else is included in the ticket price?
A: Your ticket includes lunch, snacks, drinks, a folder with printed participant documents, and very nice giveaway swag.
Q: Does ARRI Academy offer discounts to members of industry organizations such as ASC, SOC, DCS, etc and student discounts?
A: Yes, please send a copy of your membership card or student card to academy@arri.com to receive your discount code.
Q: Where can I stay during the training?
A: Please have a look at our hotel recommendations and select the location where your training takes place: arri.academy/hotel-recommendations
Q: Is there parking available?
Parking is available at the site and on the street.
Q: What are the conditions for refunds?
A: The participant shall have a right to withdraw from the contract up to 5 calendar days before the start of the event.
No cancellation charges up to 14 calendar days or more before the start of the event.
Cancellation charges amounting to 25% of the event fees up to 6 calendar days or more, but lesser than 14, before the start of the event.
The full participation fee is due 5 calendar days before the start of the event.
See Clause 4 in the GTC
NOTE: "Diversity and Inclusion" discounts are for US-based camera classes only. For further information: academy@arri.com
---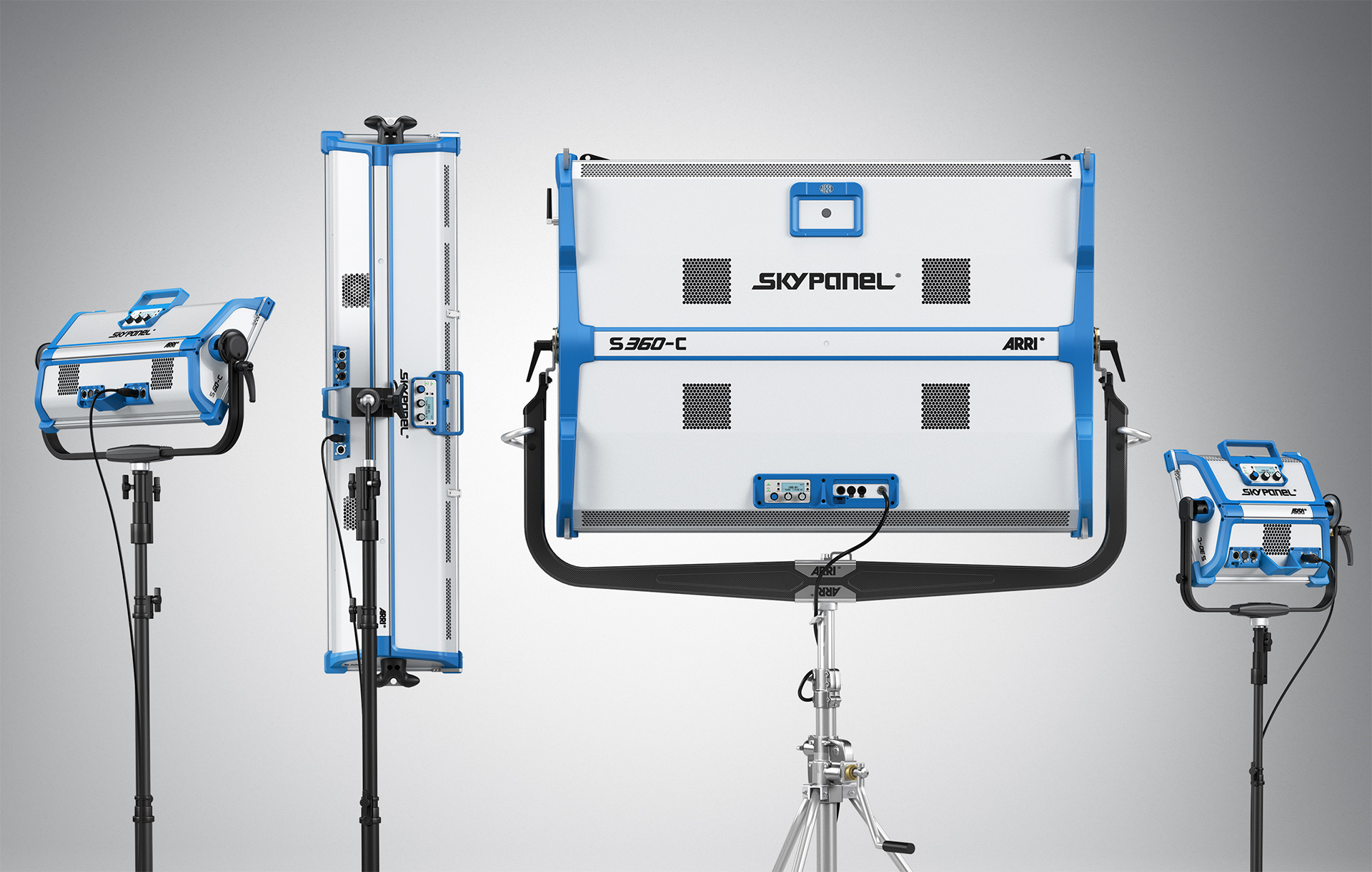 The new ARRI SkyPanel is an exceptionally versatile LED soft light – compact, fully tuneable and delivering light of unsurpassed power and quality. Because different application areas call for different lighting needs, SkyPanel has been designed as a series of fixtures. The mid-range S60, the smaller and more portable S30, the long aperture S120, and the new S360 fills out the family with the largest aperture and a brightness four times that of the S60. With SkyPanel, the sky is limitless...
https://www.arri.com/en/lighting/led/skypanel
---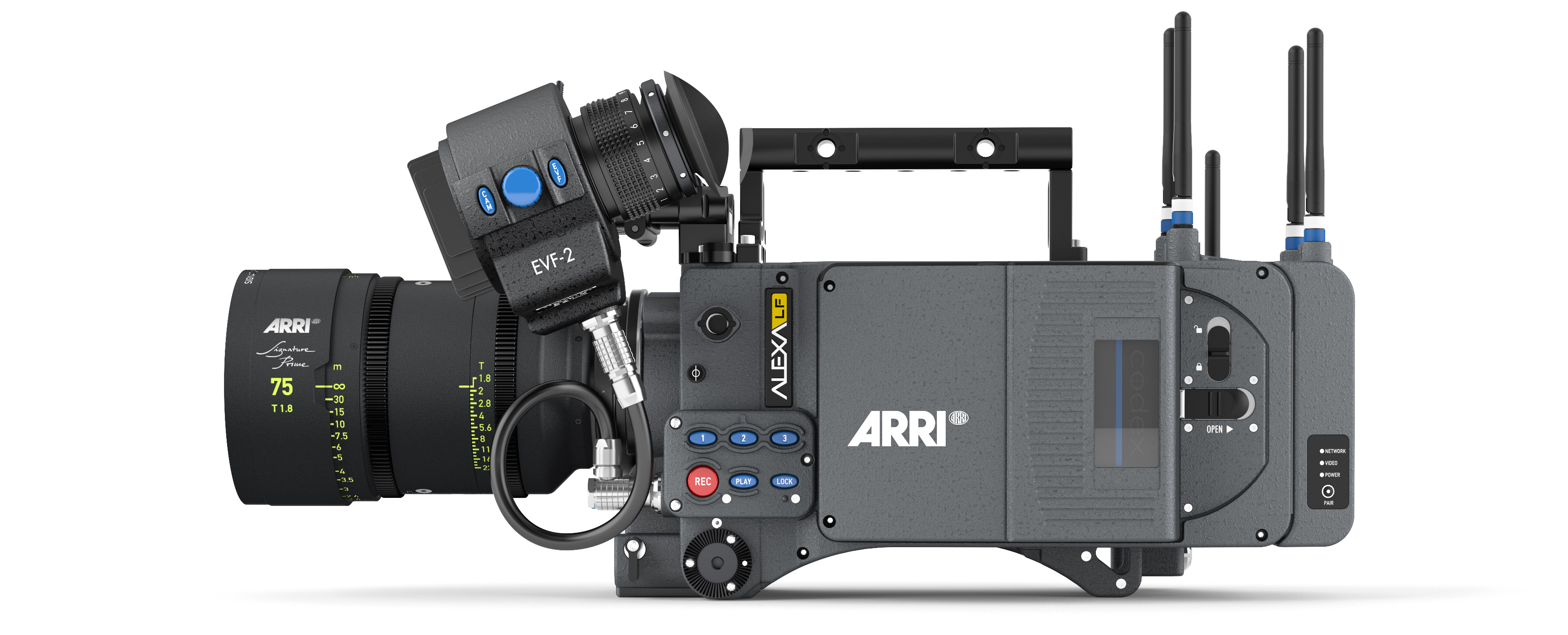 Featuring a sensor slightly larger than full frame, ALEXA LF records native 4K with ARRI's best overall image quality. This allows filmmakers to explore an immersive large-format aesthetic while retaining the sensor's natural colorimetry, pleasing skin tones and stunning capability for HDR and WCG workflows. Versatile recording formats, including efficient ProRes and uncompressed, unencrypted ARRIRAW up to 150 fps, encompass all on-set workflow requirements.
https://www.arri.com/en/camera-systems/cameras/alexa-lf
---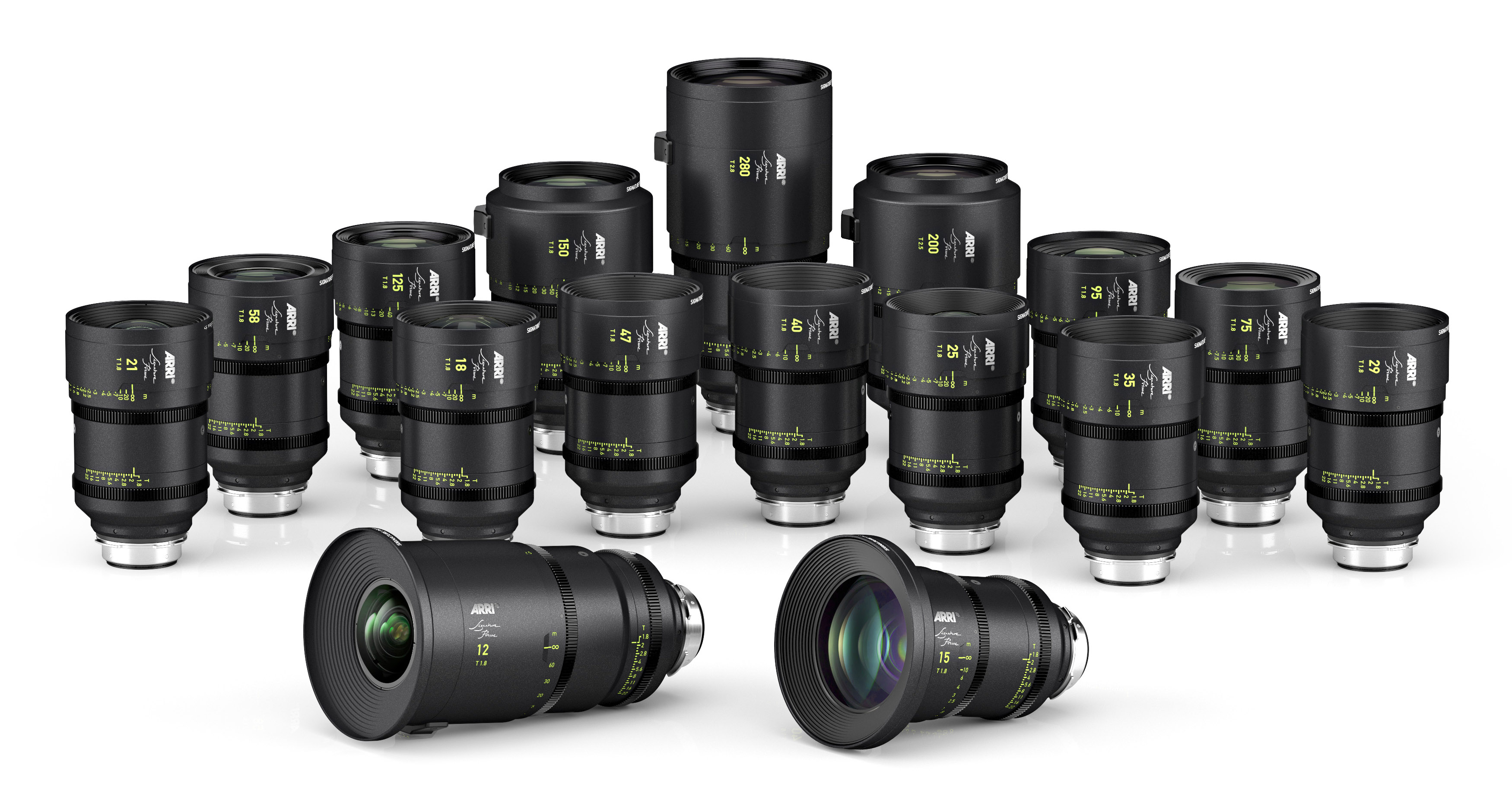 The ARRI Signature Prime range is the first cine lens series to feature machined magnesium lens barrels, making the optics incredibly lightweight and robust. They are also the first to incorporate ARRI's next-generation LDS-2 Lens Data System, with high data rates and absolute encoders for fast initializing. LDS-2 extends the possibilities of lens data and is being licensed to other lens and camera manufacturers.

https://www.arri.com/en/camera-systems/cine-lenses/signature-prime-lenses
---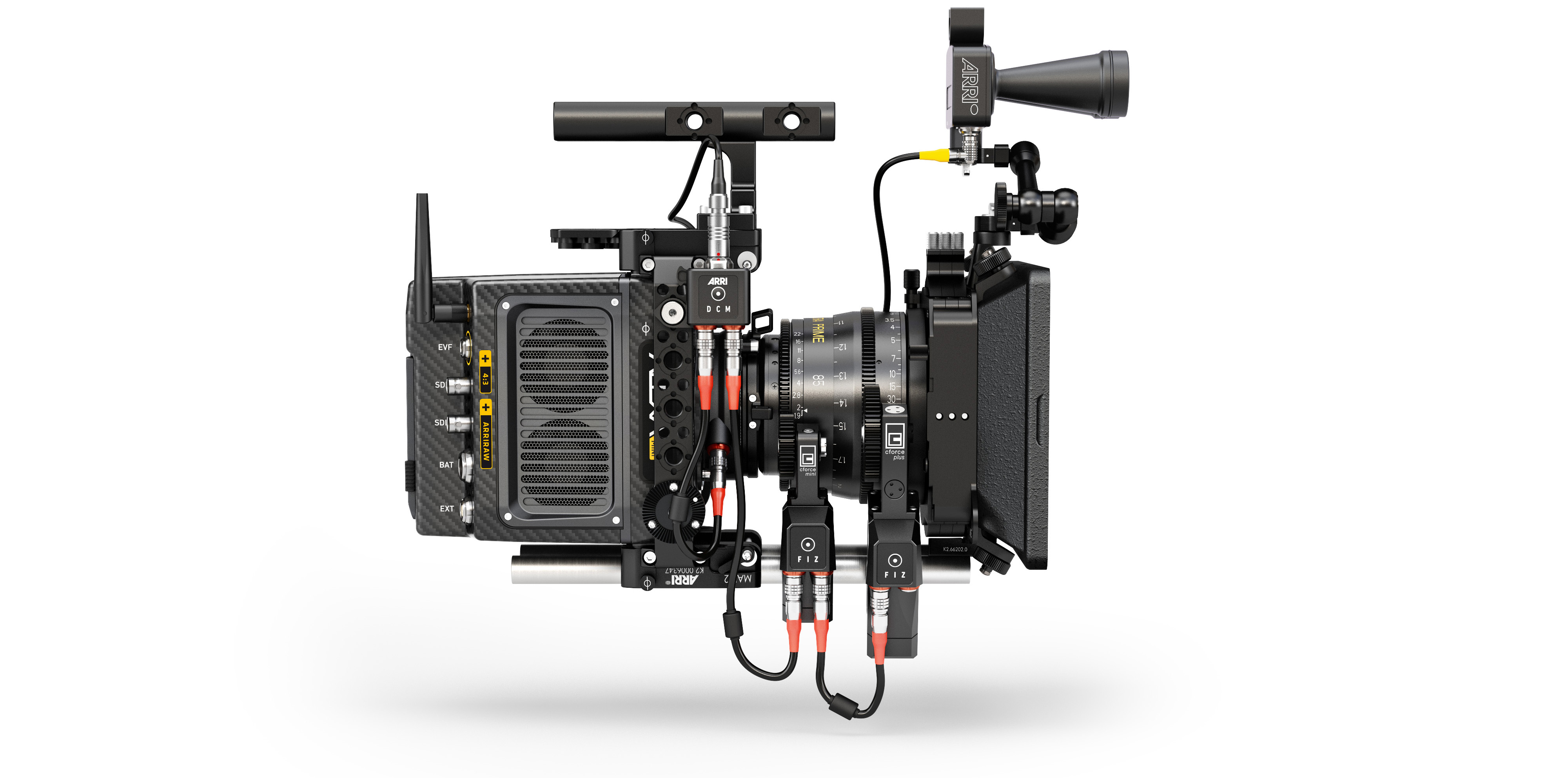 With a compact and lightweight carbon body and the same image quality as other members of the ALEXA family, the ALEXA Mini has already proved a huge success in many different configurations and on countless production types. Capable of recording internal MXF/ARRIRAW and ProRes formats including various 4:3 options for anamorphic productions, the ALEXA Mini is an incredibly versatile camera, delivering truly cinematic images and a small, adaptable form factor.
https://www.arri.com/en/camera-systems/cameras/alexa-mini
---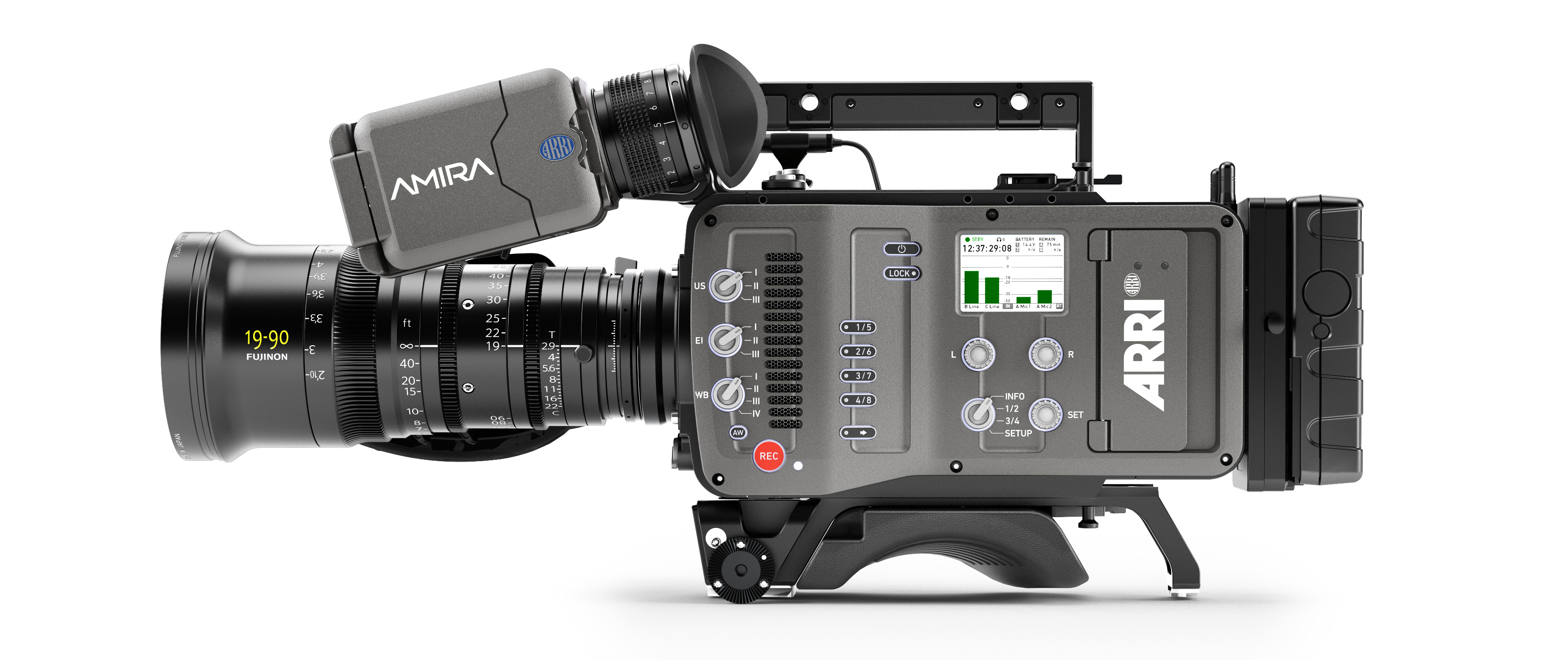 AMIRA features the same sensor and exceptional image quality as the ARRI ALEXA, recording superior images in HD, 2K or 4K UHD – suitable for any distribution format. With intuitive controls and an ergonomic design optimized for single-user operation, the versatile AMIRA has become a trusted workhorse for a wide variety of different production types, from narrative dramas and indie features to sports, commercials, documentaries and branded content.
https://www.arri.com/en/camera-systems/cameras/amira
---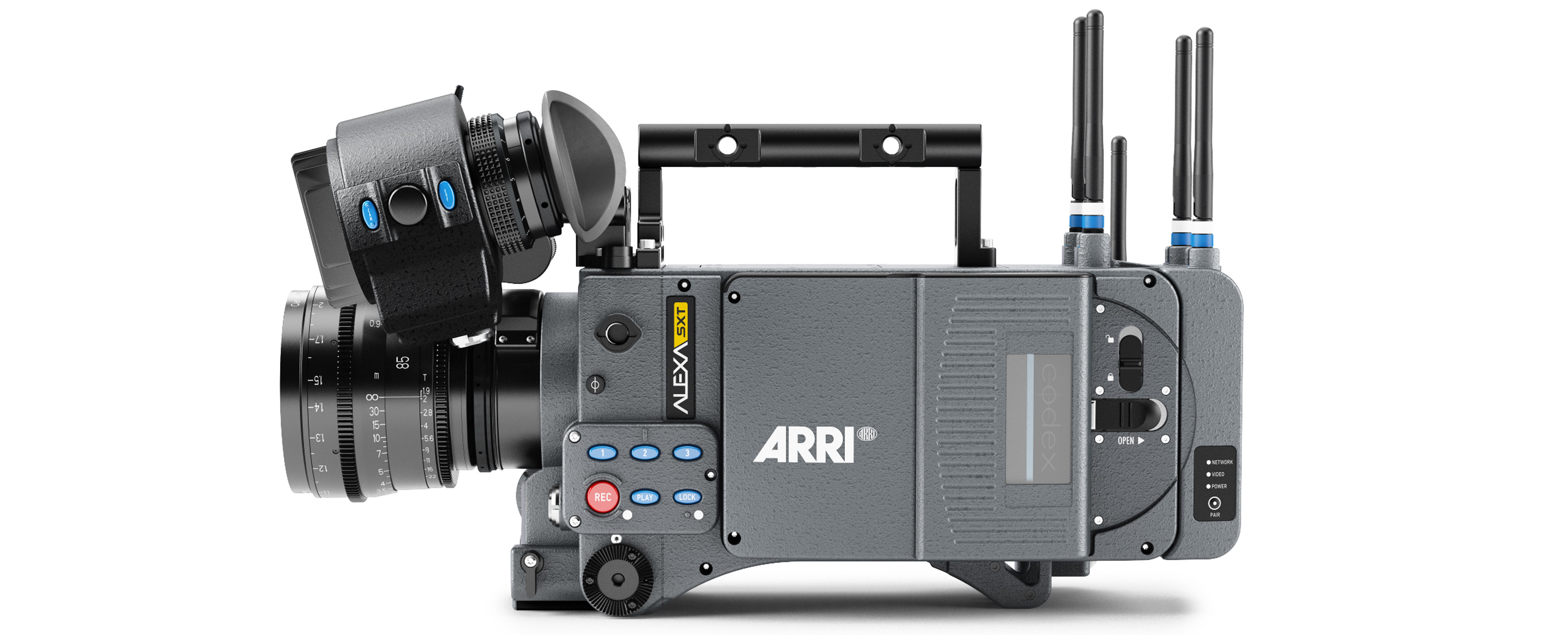 Ever since its launch, the ALEXA system's fundamental advantage has been its unique combination of the highest overall image quality with the most efficient workflows on set and in post. Based on extensive market feedback, the ALEXA SXT line of cameras further improves upon those qualities, raising the widely-accepted gold standard set by ALEXA still higher.
https://www.arri.com/en/camera-systems/cameras/alexa-sxt-w
---