Sales Have Ended
Ticket sales have ended
Thank you for your interest. Unfortunately the training is already sold out. After pressing TICKETS you can add yourself to the WAITING LIST. Please also check our website for upcoming trainings: www.arri.com/academy/schedule/ or write us an email: academy@arri.asia
Sales Have Ended
Ticket sales have ended
Thank you for your interest. Unfortunately the training is already sold out. After pressing TICKETS you can add yourself to the WAITING LIST. Please also check our website for upcoming trainings: www.arri.com/academy/schedule/ or write us an email: academy@arri.asia
Description

New lighting design has significantly enhanced creativity and productivity on set and in post production. Learn set up, light modification techniques and complete application of ARRI's LED lighting products through hands-on training from industry professionals.
ARRI Certified Training for LED Lighting Technology
---
ARRI's SkyPanel LED range has rapidly become the lighting standard for motion picture and studio production. In-built calibrated colour, source matching and FX presets accessible onboard the SkyPanel complement the intelligent lighting console management of SkyPanel when controlled in large quantities. ARRI Academy training will introduce participants to both onboard and desk control, and demonstrate these using cable and wireless-based control concepts.
In addition to the technical proficiency you will achieve during your 3-day workshop, our instructors will share their skills while you gain insight from your fellow professionals into creating new and exciting methods of illumination for both moving scenes and still image capture.
Who should attend
---
Directors of Photography
Lighting designers
Gaffers
Operators
Assistants
Rental staff
Colourists and colour graders
What you will learn
---
How to control Skypanel via DMX, Ethernet and wireless


Operation

of lighting control boards

How to use templates and presets to control intelligent lighting fixtures

The use of DMX and RDM in lighting control environments
Understanding internal software control modes

Management of fan speed and noise on sound stages
Large quantity lighting fixture set-up
Power

management

and distribution
Control of light dispersion using diffusion and directional panels
SkyPanel light modifiers, accessories and helpers
Application and lighting characteristics of the four SkyPanel models
Space lighting and soft boxes
Details
---
ARRI Academy supports our lighting workshop with the most advanced lighting and support equipment available. We offer a flexible, practical work space that is safe and secure. Our partners David Brown, Gaffer (Ghost in the Shell, King Kong, Avatar) and Joshua D. Thatcher, Board Operator (Star Trek: Into Darkness, Interstellar, Iron Man 2) will take you on an exciting, creative journey, enhancing your skills based on their vast experience, while taking the mystery out of large scale and intimate lighting techniques and the associated expressions that surround the production environment.
The course is limited to 30 participants to ensure a vibrant group environment while giving every student optimum contact with instructors and plenty of hands-on time with the lighting fixtures, modifiers and control systems. At the end of the course you will come away with a certificate indicating your complete understanding of ARRI's LED lighting products and all their functions.

---
Duration: 3 days
Trainers:
- David Brown, Gaffer (Ghost in the Shell, King Kong, Avatar)
- Joshua D. Thatcher, Board Operator (Star Trek: Into Darkness, Interstellar, Iron Man 2)
Language: English

**The prices are in US Dollars**

For more information, contact us at:
ARRI Academy
academy@arri.asia
+852 2234 8922

www.arri.com/academy
---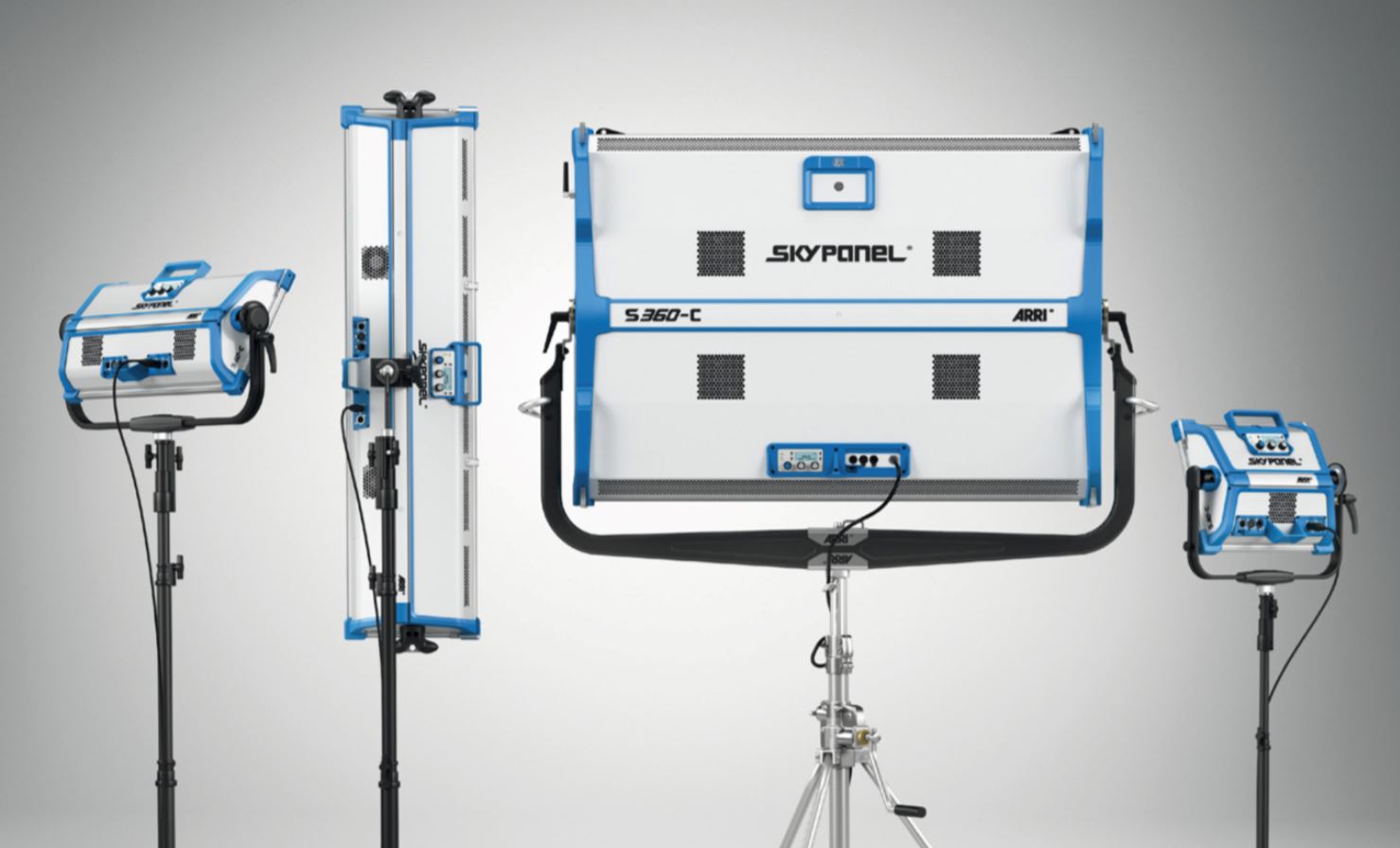 SkyPanel is a compact, ultra-bright and high-quality LED soft light that sets a new standard for the industry. With a design focused on form, color, beam field and output, SkyPanel represents the culmination of more than a decade of research and development of LED technology at ARRI. Incorporating features of ARRI's successful L-Series LED Fresnels, SkyPanel is one of the most versatile soft lights on the market, as well as one of the brightest.
http://www.arri.com/lighting/skypanel
---
Please read the General Terms and Conditions and Privacy Declaration of Arnold & Richter Cine Technik GmbH & Co. Betriebs KG.
FAQs
---
Q: Is my registration/my ticket transferable?
A: Yes, you can transfer your ticket either to another event in the same country or to a friend. There will be an event transfer charge.
Q: What else is included in the ticket price?
A: Your ticket includes lunch, drinks, training material and a very nice giveaway bag.
Q: What are the conditions for refunds?
A: The participant shall have a right to withdraw from the contract up to 5 calendar days before the start of the event.
No cancellation charges up to 14 calendar days or more before the start of the event.
Cancellation charges amounting to 25% of the event fees up to 6 calendar days or more, but lesser than 14, before the start of the event.
The full participation fee is due 5 calendar days before the start of the event.
See Clause 4 in the GTC
Q: How can I contact the organizers if I have questions?
A: Email: academy@arri.asia or Tel.: +852 2234 8922

Newsletter-Registration: http://www.arri.com/newsletter