Description
Bridge the Divide invites you to "Come Meet the Family"! In the North Shore we tend to lack relationships with families different from us racially, ethnically, religiously, and economically. These wonderful movies provide a window into the lives of families of other cultures - as they themselves experience them. After each film, participants are invited to talk with and ask questions of a talkback respondent from the culture represented in the story.
Moderators: Erica Turner (Bridge the Divide) and Dr. Fran Kaplan (Nurturing Diversity Partners)
About the Film: (second of four part series)
As their friendship grows, two first-year public school teachers – an Orthodox Jew and a Muslim –
discover they share much in common. Both their families are, as is traditional, arranging their marriages. One is pleased with her match, the other not so much, but with help from her clever friend, she too gets a happy ending.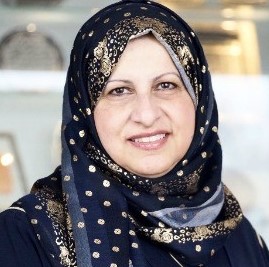 Talkback:
Janan Najeeb is a founding member and the current President of the Milwaukee Muslim Women's Coalition. Dedicated to social justice and anti-racism work, Ms. Najeeb is a highly sought after speaker. In 2015, Ms. Najeeb founded the Milwaukee Muslim Film Festival, one of the only annual citywide Muslim Film Festivals in the Country. She is a frequent lecturer at colleges and universities across the state and has previously served as adjunct professor at Cardinal Stritch University in Milwaukee, teaching the Religious Culture of Islam. Ms. Najeeb is the recipient of numerous awards and recognitions including the International Institute of Wisconsin's World Citizen Award, The Wisconsin Community Fund's Grantee of the Year Award, CAIR's (Council on American Islamic Relations) national award for activism, ACLU's Special Recognition Award, UW-Milwaukee's Scholar in Residence award, Dr. King, Jr. Celebration award, and The Woman of Honor award presented by six women's organizations including the American Association of University Women.
Childcare: Childcare provided free onsite by registration only...please include child's age in reservation
Registration: Films are FREE and open to the public, ages 10 and up (Small donations will help Bridge the Divide bring more programming to our communities). Register quickly to reserve your spot as seating is limited.
Sponsored by: WHC*; Bridge the Divide; Nurturing Diversity Partners;Unitarian Church North; Milwaukee Childcare Collective
*Funded in part by a grant from the Wisconsin Humanities Council, with funds from the National Endowment for the Humanities. Any views, findings, conclusions or recommendations expressed in this project do not necessarily represent those of the National Endowment for the Humanities. The Wisconsin Humanities Council supports and creates programs that use history, culture, and discussion to strengthen community life for everyone in Wisconsin.