About this Event
Let your spirit soar as our 100+ choir wafts you across the continents.
Lifting off from the American heartlands, you will glide to the Caribbean Islands and Brazil.
Crossing the Atlantic ocean to the Holy Lands and South Africa, you will touch on the British Isles before heading home via Eurasia: Russia and China!
What a way to be transported over the globe during your Staycation in South Florida!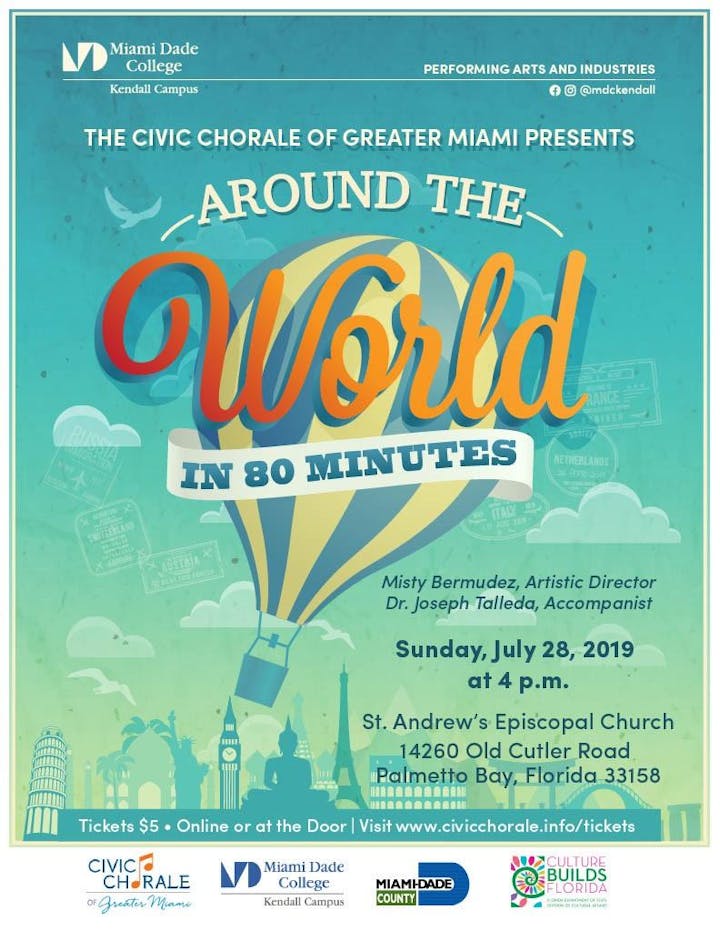 Despegamos desde el corazón de las Américas y surcamos el aire en dirección a las islas del Caribe y a Brasil.
Después atravesamos el Atlántico y viramos hacia la Tierra Santa y hacia Sudáfrica; luego lo llevamos a posarse en las Islas Británicas, antes de volver a casa a través de Rusia y China.
¡Qué lindo modo de ser transportado por el mundo desde el confort de su butaca del Sur de la Florida!