Around the World 2019 | Beijing
Event Information
Location
Little Saigon 西贡在巴黎
旧鼓楼大街乙141号
西城区
北京
China
Description
Meet up at Little Saigon, Old Gulou Dajie, for an informal Goldsmiths alumni party themed on Art, Communications and Entrepreneurship, with red wine buffet in Vietnamese style on their lovely rooftop for an early summer's Thursday night!

The meet up will include talks and opportunities to share your experiences with other alumni. University of London, Union University and Fellowship University graduates are welcome to join us.
This event is organised by Rachel Wang, 2015-2016 MA Digital Media alumni. For any enquiry, please contact by wechat or phone 15652227364.
主题分享嘉宾简介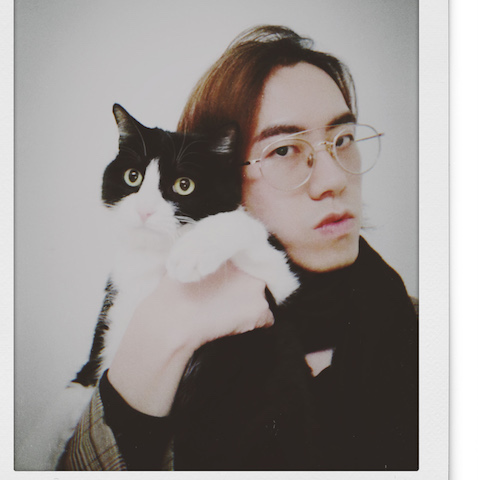 周姜杉
艺术家
屏幕间创办人,pppp空间联合创办人。周姜杉的作品探讨实时系统中个人与社会集体的关系。他们的创作涉及计算机科学、视觉艺术和叙事, 使用现实世界所获取的数据创造多感官的反馈系统,邀请参与者对特定议题的讨论。
周姜杉2018年担任NOVA交互新媒体艺术大奖复审评委;2014年周姜杉联合创作了中国当代艺术互动数据可视化作品 , WOW CCAA, 展出于上海当代艺术博物馆(PSA)《漫步中国当代艺术大奖 15 年》;2013 年周姜杉联合策划了中国首个数据艺术展览,《信息新浪潮——英国信息可视化艺术设计展》, 展出于中央美术学院美术馆。周姜杉的作品在国际范围展出,其中包括英国维多利亚与艾尔伯特 (V&A) 博物馆,荷兰 V2 不稳定媒体机构,法国 LE CUBE,柏林 Momentum,香港艺术中心、北京 CAFA 美术馆。
周 姜杉拥有英国中央圣马丁艺术与设计学院及伦敦大学金匠学院的硕士学位。
奖项和提名
法国 Prix Cube 数位艺术青年艺术家提名,2016
香港 IFVA 独立短片及影像媒体节特别提名奖,2015
出版&发表
数字人文和艺术,格林威治大学,2014
信息可视化的艺术,机械工业出版社,2014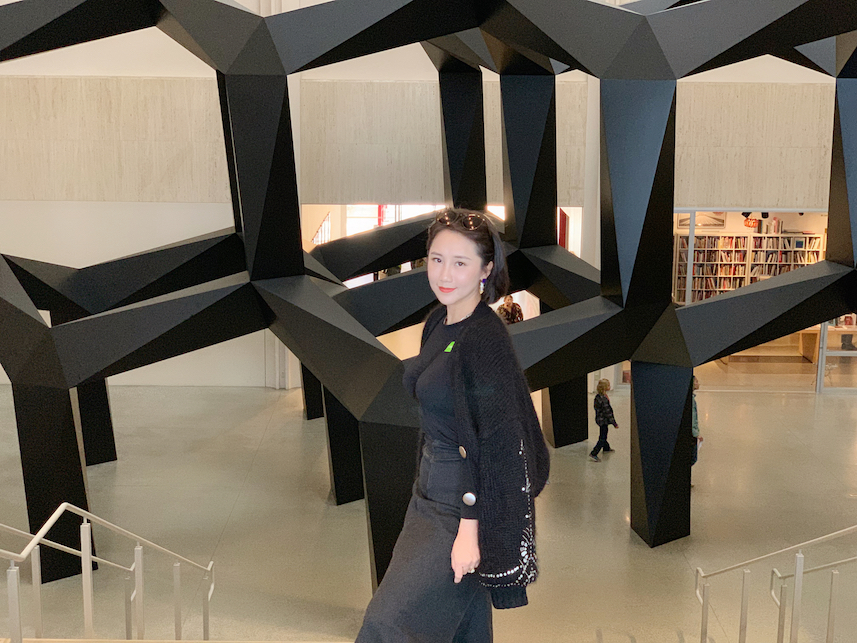 徐静
艺术总监
现代汽车文化中心
工作和生活在北京,毕业于伦敦大学金史密斯艺术学院(University of London, Goldsmiths),现任现代汽车文化中心艺术总监,中国青年策展人奖Hyundai Blue Prize策划人,秘书长。徐静专注于研究艺术的跨领域应用与传播,以及大众艺术审美与兴趣的培养与教学。在由徐静带领的内容团队的共同努力下,现代汽车文化中心荣获2018年中国最佳跨界商业机构大奖。而其策划的Hyundai Blue Prize,作为最具开创性的国际性专业艺术策展实验平台,与欧美各大美术馆和艺术机构也均有着不同程度的合作。

2017 - 今 现代汽车(中国)投资有限公司 艺术总监
2016 - 2017 尤伦斯当代艺术中心 项目总监
2006 - 2014 麦勒画廊 北京-卢森 画廊经理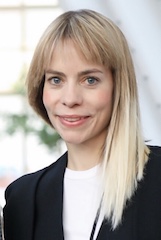 何京蕴
策展人
K11艺术与设计项目顾问
何京蕴(Anouchka van Driel)的工作范围涉及文化产业的各个角落,近几年更是一直在有关文化领域的公共政策及战略方面扮演着搭桥人的角色。何京蕴持有荷兰ArtEZ艺术大学的设计学士学位以及伦敦金史密斯学院的视觉社会学硕士学位,其所修专业透露着她对人与周边环境的关系,以及人对视觉世界的解读这两个议题的浓厚兴趣。何京蕴的成长经历丰富多彩,童年与少年时曾随家人旅居香港、南非、荷兰,对不同文化耳濡目染,本人也更是有着荷兰与塞尔维亚的双重血统。从2005年起,何京蕴便一直生活、工作于北京。
从2006年至2011年,何京蕴以项目经理的身份就职于北京北欧纪录片电影节。2011年,她在荷兰政府聚焦于中国的项目"荷兰设计节(涵盖设计、时尚、建筑领域)"中担任项目经理一职。自2012年起,何京蕴开始在荷兰王国驻华大使馆担任高级文化官员。从2011年到2016年这六年间,她主导荷兰内容在北京国际设计周中的参展事宜,为中荷两方多家重要机构建立了长久的合作关系。2017年,何京蕴以内容创意总监的身份加入了K11,为K11在华北地区包括北京、沈阳以及天津在内的艺术空间做展览策划,专注于与国际艺术家和机构建立合作关系。


Schedule
7:00-7:30 guest arrival
7:30-8:00 alumni from industries (art, media, and start-ups) to share experiences
8:00-9:00 Let's mingle up!

Don't miss out this exclusive opportunity (limited places) to mingle and build up your connection, and feel free to bring friends with you to enjoy this exciting night!
Once you have signed up, please follow the instructions in the confirmation email.
If you do not receive your confirmation email, please email alumni@gold.ac.uk.
About this event and FAQs
This gathering is part of our award-winning series of events Around the World in 7 Days, organised by and for former students.
During a single action-packed week, alumni meet up in their local area to celebrate their time at Goldsmiths, forge new friendships and reconnect with each other - wherever they are in the world.
If you won't be in Beijing the week of 20 May, check out the full list of events taking place.
Cancellation: Please inform the organiser of the cancellation no later than 4 days before the event day, and 100% of total payment will be refund, later than that, only 50% of total payment will be refund.
FAQs
How can I contact the organiser with any questions?
Email the Development and Alumni Office and we will put you in touch with the alumni organiser.

Do I need to bring my ticket to the event?
No, your name will be on the guest list.
Photography/recording disclaimer
Please note there may be photography and videography at this event for use in promotional marketing materials such as printed publications, e-newsletters, social media and the Goldsmiths website. We may use the images for up to four years after the event, in material distributed in the UK and internationally.
If you would rather not be featured in such material or if you have concerns after the event about how your image/footage may be or is being used, please email details to alumni@gold.ac.uk so that we can identify you and remove any photos/footage featuring you from our database.
You can read more about our approach to protecting personal data, and your rights, on our website.
Date and Time
Location
Little Saigon 西贡在巴黎
旧鼓楼大街乙141号
西城区
北京
China