Description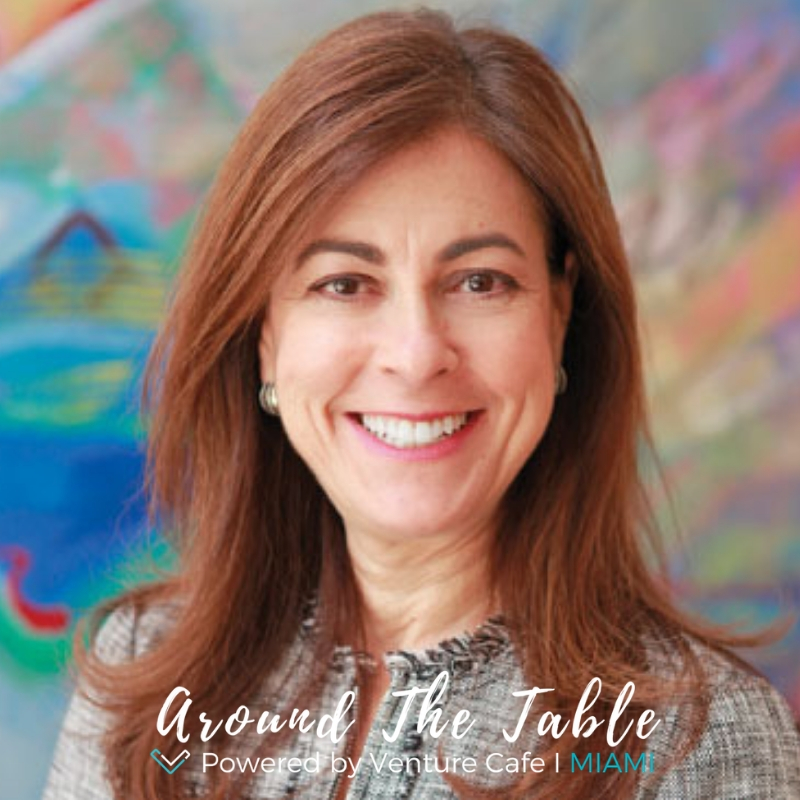 Join Venture Cafe Miami for its monthly series, Around The Table, featuring Miami's highly sought after civic leaders. This month's Around the Table features a conversation with Maria Alonso, President and CEO of United Way of Miami-Dade.
Alonso has been a leader at Bank of America since 1995, most recently as senior vice president and Miami market manager. Her role there included corporate social responsibility, providing a unique perspective on the importance of accountability and fiscal discipline in the nonprofit sector. Her scope also included volunteerism, marshalling the bank's local workforce to make a difference through numerous community organizations. In earlier roles at the bank, she was responsible for the implementation of the marketing strategy for its International Private Bank unit and spearheaded the national Hispanic marketing strategy.
In her role as president and CEO, Alonso will be responsible for every aspect of the organization's strategy, operations and finances. This includes securing grants and philanthropic giving of more than $40 million per year, managing a staff of nearly 200 professionals, supporting thousands more volunteers, and guiding a community-driven process to prioritize the programs and services funded with United Way dollars.
In addition, Maria Alonso has a rich history of community leadership, chairing South Florida institutions, such as the Greater Miami Chamber of Commerce and New World School of the Arts, and co-chairing the One Community, One Goal initiative of The Beacon Council. Her past and current leadership includes serving on the boards of The Miami Foundation, Camillus House, the Miami Dade College Foundation, the March of Dimes, and Teach For America. She has been honored with numerous civic leadership awards and was selected from a group of highly qualified candidates after a vigorous national search.