Description
WHAT IS THE AROMATOUCH TECHNIQUE:
The AromaTouch Technique is an essential oil application that is applied to the back and feet. Each essential oil in the AromaTouch Technique was selected for its individual aromatic properties, and for their aromatic properties when combined. Whether you are young or old, male or female, anyone can learn the technique and put it to use in the lives of those they care for.
This Aromatouch Technique affects and supports four systems of the body including stress reduction, boosing the immune system, reducing inflammation and bringing balance back to the nervous system.
Pre-registration is required due to the popular demand and limited space.
PRICE: $149 *

INCLUDES:
~ 6 Hours of instruction (both classroom and experiential)
~ AromaTouch Technique Oil Kit (8 oils)
~ Official AromaTouch Technique manual
~ AromaTouch Technique certification
To learn more click this link: https://www.aromatouch.com/#/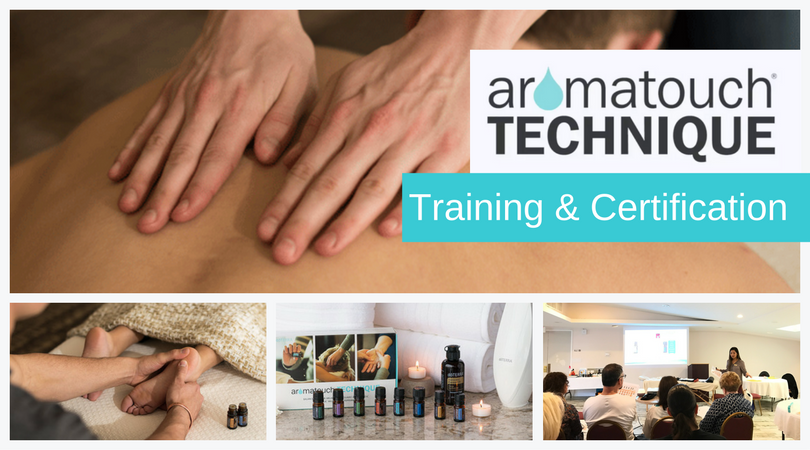 WHAT TO BRING:
~ Wear or bring a button up front shirt (or something that can be easily turned around so oils may be applied to the back e.g.: robe) and casual and comfortable attire.
~ 2 flat sheets and an extra pillow case to cover the face cradle
If you have a massage table, head rest and bolster, please plan on bringing it
~ Snacks/packed meal ~ Notebook and pen ~ Water bottle!
(Please arrive 30 min early for check-in and set-up)
When: Saturday, August 26, 2017 9:00 am –3:30pm
Where: Berkeley's Green Clubhouse | 3051 Berkeley's Green Drive | Williamsburg, VA 23185
Contact: Sherri Reinfurt, Aromatouch Technique Instructor
603-512-4411 or Email at Sherri.Oils4U@gmail.com
Register for this event by clicking the Tickets Button above!
---------------------------------------------------------------------------------------------------

Local Contact: Angie Archibald - (571) 439-6333