Description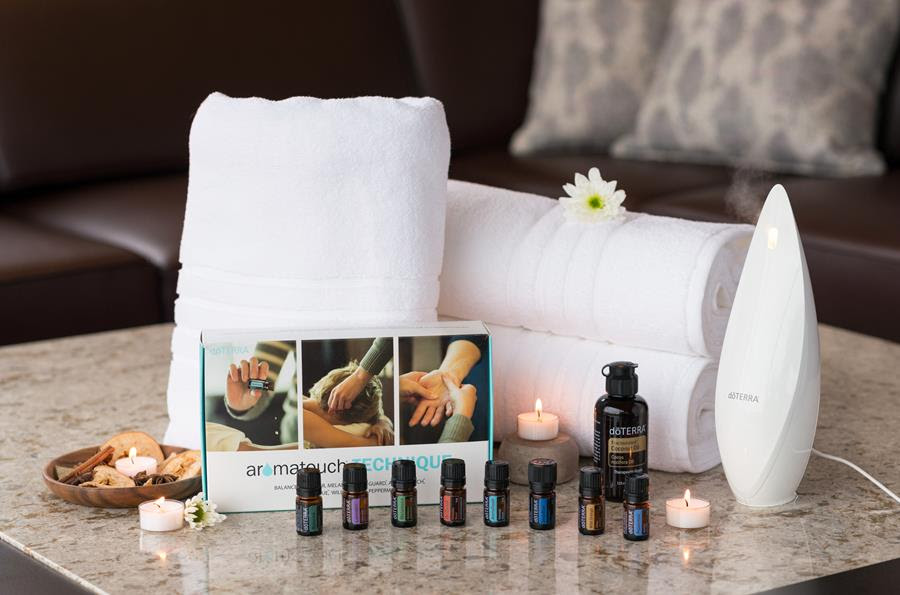 The AromaTouch Technique is a simple and powerful essential oil experience.
Anyone can learn the AromaTouch Technique, developed by Dr. David K. Hill, D.C., to provide an uplifting experience. Whether you are young or old, male or female, anyone can put it to use immediately in the lives of those they care about. The Technique is an essential oil application that is applied to the back and feet. Each oil in the AromaTouch Technique was selected for its aromatic properties.
The true beauty of this technique lies in its simplicity. Anyone can learn the technique and put it to use in the lives of those they love and care for.
Ticket Price Includes:
Certification from dōTERRA (upon completing class criteria)
6 Hours of instruction by a Certified Instructor (classroom and experiential hours)
8 Bottles of dōTERRA Essential Oils (Certified Pure Therapeutic Grade CPTG®)
Official ArōmaTouch® Training Manual
Link to official ArōmaTouch® video (for practice at home)
Thank-You Gift.
What to bring to class:

Massage table (if you have one please let us know)
Notebook & Pen
Large bottle of water, snacks
Attire: Wear a button down shirt (or something that can be easily turned around, like a hoodie, so oils may be applied to the back). Casual and comfortable attire.
a set of twin sheets, pillow and a pillow case
Registration Fee: $149 (remember there are only 9 spots available).
Instructors: Doug or Rachelle Castor, Certified AromaTouch Instructors
Interest in have this call in your city?
Send us an email hiwaveinc@gmail.com or text 801-901-2017 (Total cost per student is $149, everywhere in the USA