Combining the sense of smell with the sense of hearing into a powerful meditation -- from the comfort of your own home.
About this event
Join us for an online sound bath meditation experience!
We are offering authentic one-hundred percent pure essential oils and meditative sounds created from finely-tuned quartz crystal singing bowls for our energy-centering experience.
Singing bowls are tuned to influence the body's natural healing process, focusing on the frequency of our body's energy centers to support the body overall - emotionally and physically.
Essential oils are derived from plants, and the inhalation of essential oils can have very profound physiological and psychological effects. The sense of smell is the most powerful of the five human senses, tied to adrenal health, allergies and breathing issues and countless more processes. Certain smells can trigger visual memory, and the volatile scents of the plant are chemical messengers that can trigger and influence our emotions, helping to create an even greater impact at the cellular-level.
Escape the busy-ness of life and immerse your senses in this unique self-care experience. This meditation may help to release emotional blockages and align you with the heartbeat of the universe, as well as heighten perception, increase mental clarity and unlock intuition.
Join us in The Well - our online community - for complimentary access to our sound baths, classes, self-care tips, wellness guidance and more! LEARN MORE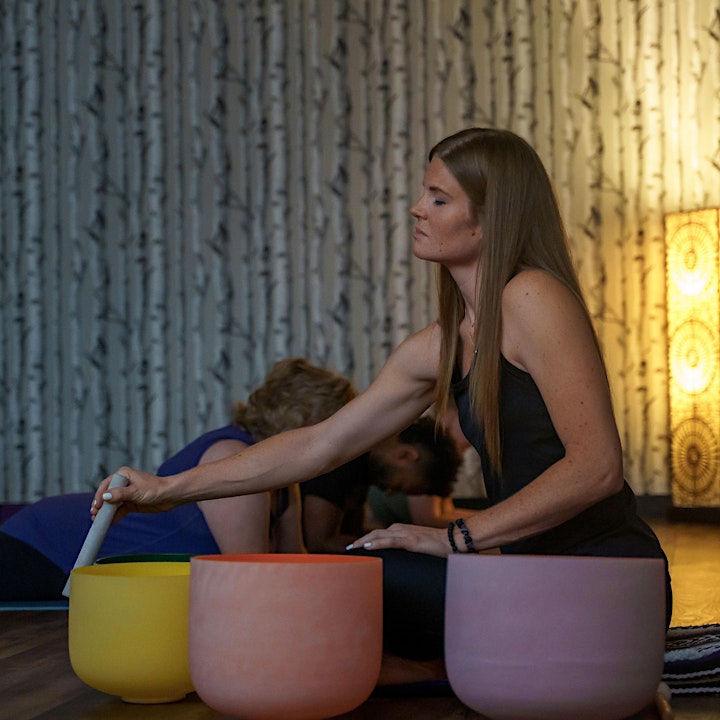 Date and time
Location
Refund policy