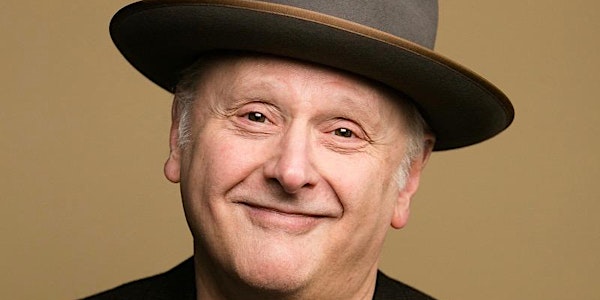 Arne Fogel Presents: Arne Sings Arlen
In the Dunsmore Jazz Room with enchanting lakeside views.
When and where
Location
The Dunsmore Jazz Room 6161 Hwy 65 NE Minneapolis, MN 55432
About this event
Dinner and drinks service starts 1 hour before showtimes.
laid-back, nostalgic, swingy, fun
Arne Fogel will again present a wonderfully tune-filled portfolio featuring one of the all-time songwriting legends: The Harold Arlen Songbook. Including such classics as "Accentuate The Positive" , "Come Rain Or Come Shine" , "Get Happy" , "That Old Black Magic" and so many other Arlen hits. Joining Arne will be keyboard master and Music Director Rick Carlson.
Arne Fogel, vocals
Rick Carlson, piano
ARNE FOGEL is a 2018 inductee into the Minnesota Music Hall of Fame and a 2008 inductee into the Mid-America Music Hall of Fame. Arne has been a mainstay at Twin Cities jazz clubs for over 30 years. He has written, produced and/or appeared in dozens of concert presentations in such venues as Orchestra Hall (where he performed as Rosemary Clooney's opening act for her penultimate career appearance). Arne has performed in countless "live" radio concerts and productions, including three years as a regular performer on Garrison Keillor's "A Prairie Home Companion". Arne has performed on nearly 1,500 recording sessions as a singer on jingles and film soundtracks, and has recorded several albums, and co-produced several albums. Arne Fogel is familiar to many people as an on-air personality in the Upper Midwest. For 12 years he produced and hosted his own series of special "Arne Fogel Presents" programs on the stations of the Minnesota Public Radio network, and for over 40 years has entertained radio audiences with his programs on SiriusXM, WWTC-AM, KLBB-AM, KTWN-FM, NETRADIO. COM, and Bing Crosby Internet Radio ("Bing's Basement", "The Bing Shift"). Currently, Arne appears on KBEM-FM in the Twin Cities (the programs "Singers & Standards", which he co-hosted with vocalist Connie Evingson, "Certain Standards", and "The Bing Shift").
"Arne Fogel: For many Minnesotans he's a household word – that jazz singer with a mellow voice who's as reliably there as the seasons." Minneapolis StarTribune
ArneFogel.com