Description
WYES is pleased to have Arnaud's as part of the 26th annual WYES SEASON OF GOOD TASTES wine dinner series. Chef Tommy DiGiovanni invites diners from around the world to enjoy classic Creole cuisine in the heart of the French Quarter.
---
CHEF TOMMY DiGIOVANNI
presents
1ST COURSE
Smoked Pompano with Crème Fraîche and Chives
Oyster Bienville
Soufflé Potatoes with Sauce Béarnaise
THE FRENCH 75
Courvoisier VS, Lemon Juice, Moet
2nd COURSE
REMOULADE
Poached Barataria Pass White Shrimp, Louisiana Blue Crab, Red and White Remoulade, Fried Green Tomato and Mirliton
Grgich Hills Fumé Blanc, Napa Valley 2014
3RD COURSE
POTATO ENCRUSTED RED SNAPPER
Fennel and Herbsaint Velouté and Poached Gulf Oysters
Grgich Hills Chardonnay, Napa Valley 2013
4TH COURSE
FILET MIGNON AU POIVRE
Seared Pepper-Studded Filet with French Brandy Cream Sauce
Grgich Hills Cabernet Sauvignon, Napa Valley 2013
5TH COURSE
CHOCOLATE TORTE
Chicory Crème Anglaise, Brown Sugar Mousse
Warre's Otima 10 Year Old Tawny Port
Community® Coffee Private Reserve® Colombia Toledo-Labateca
WINES GENEROUSLY SPONSORED BY: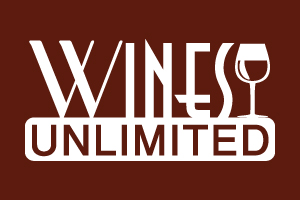 ---
FAQs
How can I contact the organizer with any questions?
You can reach WYES during business hours at 504-486-5511.
Refund Policy:
100% refund will be issued for cancellations made one week prior to the dinner. There will be a late cancellation fee of $25 per reservation for any cancellations made after the one-week deadline. Cancellations within two days of the dinner, please consider your payment a donation to WYES.
---
WE APPRECIATE OUR GENEROUS SPONSORS!

MANY THANKS TO OUR MEDIA SPONSOR: