Army-Navy Game Watch Party!! A Rivalry for the Ages. Army vs. Navy - The greatest rivalry in sports!
About this event
The Buffet menu included in your ticket will have Chicken and Steak skewers, Wings, Nacho Bar, Chili, Pizza, Pulled Pork Sliders, and a cookie tray.
Cash bar.
There will be a spirit wear competition, so come dressed to support your favorite team.
There is also a raffle items to include:
· $50 Gift Certificate to Gregg's Restaurant
· Two $50 Gift Certificates to the Coast Guard House
· Two 25 Gift certificates to George's of Galilee
· Six "two for one" dinner cards to George's of Galilee
· Eight Movie passes to Showcase Cinema
· Four tickets to PPAC on Dec 18th at 11 am to see Cirque Dreams Holidaze". A $240 value
· Two $75 Gift Cards to Spain Restaurant of Narragansett
· Army Nike replica Game jersey T-Shirt
· Framed Black and White Photo of Boots on the Ground at Fort Adams by Sarro Photography
· T-Shirt and Spice Pack from Veteran-Owned Smoked Bros BBQ
Proceeds from this event help support VFW Service Programs.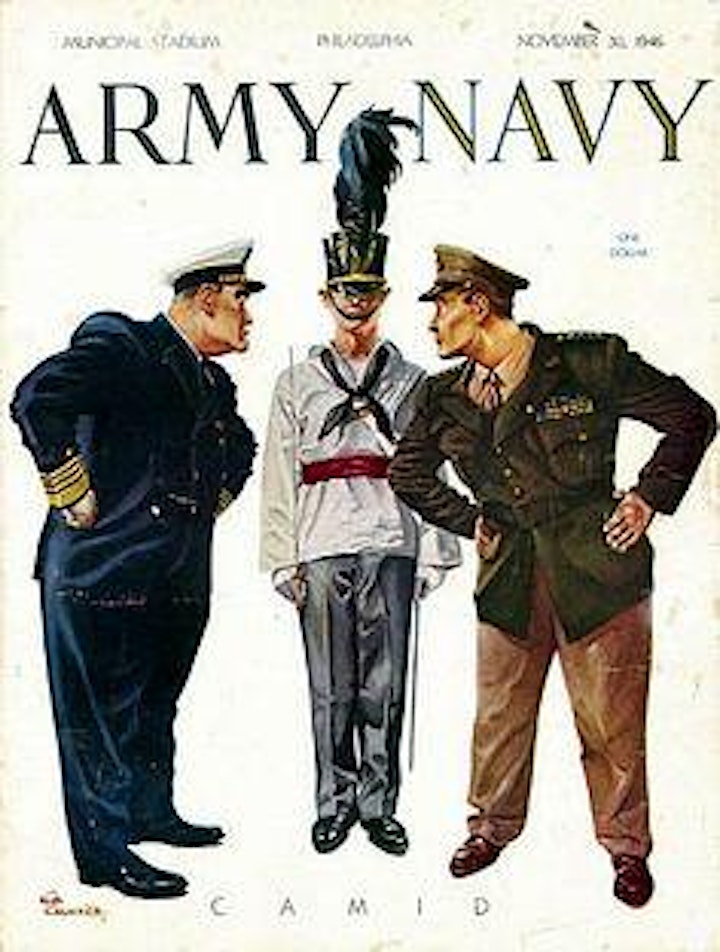 Organizer of Army-Navy Game Watch Party
North Kingstown VFW Memorial Post 152 enjoys supporting their fellow veterans as well as the community as a whole. We actively select programs and partners who assist veterans from WWII to OIF/OEF. We have a rich tradition of enhancing the lives of thousands through our community service programs and special projects. 
We understand the current-day veteran community is far more diverse than it was 20 or 30 years ago, which is why we are committed to gaining new members who are of all ages, genders, and conflicts. We put services at the forefront of what we do and leave the old stigma of dark, smoky bars that the VFW has been known for in the past.
From local grassroots ideas to national influence, we work every day to make a difference. It's our strength as an organization. And, with each individual membership, we only grow stronger.