Description
This is the last Charged Run of the year! Come join us for a 7km run along the major streets of Kuala Lumpur's Golden Triangle! If you rather sweat it out while grooving instead, join Suhaili Micheline for a 45mins dance workout!
After your run or dance session, we have a few booths set-up providing you with a range of activities. So bring your family and friends and join us this Sunday!
Please be informed that the flag off will be at 7.15AM sharp.

Meeting point is at the Standard Chartered Pocket Park behind OneKL along Jalan Pinang.
No T-Shirts and/or Race Packs are provided for this event. Participants are to come in their own workout attire.
Participants have to agree to the waiver form at the checkout page.
Event Schedule
6.30AM - Registration opens at Pocket Park
7.00AM - Warm up
7.15AM - Flag off for 7KM Run / Dance Fitness with Suhaili Micheline
8.00AM - Gather back at Pocket Park and cool down stretch
8.15AM - Session ends, enjoy the music and booth activities!

Dance Fitness with Suhaili Micheline (7:15AM - 8:00AM)
Dance fitness is a type of group exercise class that incorporates some or many forms of dance. It's a full body aerobic workout, divided into different tracks that provide peaks and troughs of intensity. The overall intensity of a class varies depending on the style you're doing.
Dance fitness classes offer a relaxed environment where you can really let your inhibitions go, get the results you want, learn some sassy moves and meet some great people along the way.

Booth Activities (8:15AM onwards)
Tattoo Kiosk, Chiropractic Alignment, Optimum Nutrition Sampling, Corny Sampling, Free Body checkups and many more!

Run Route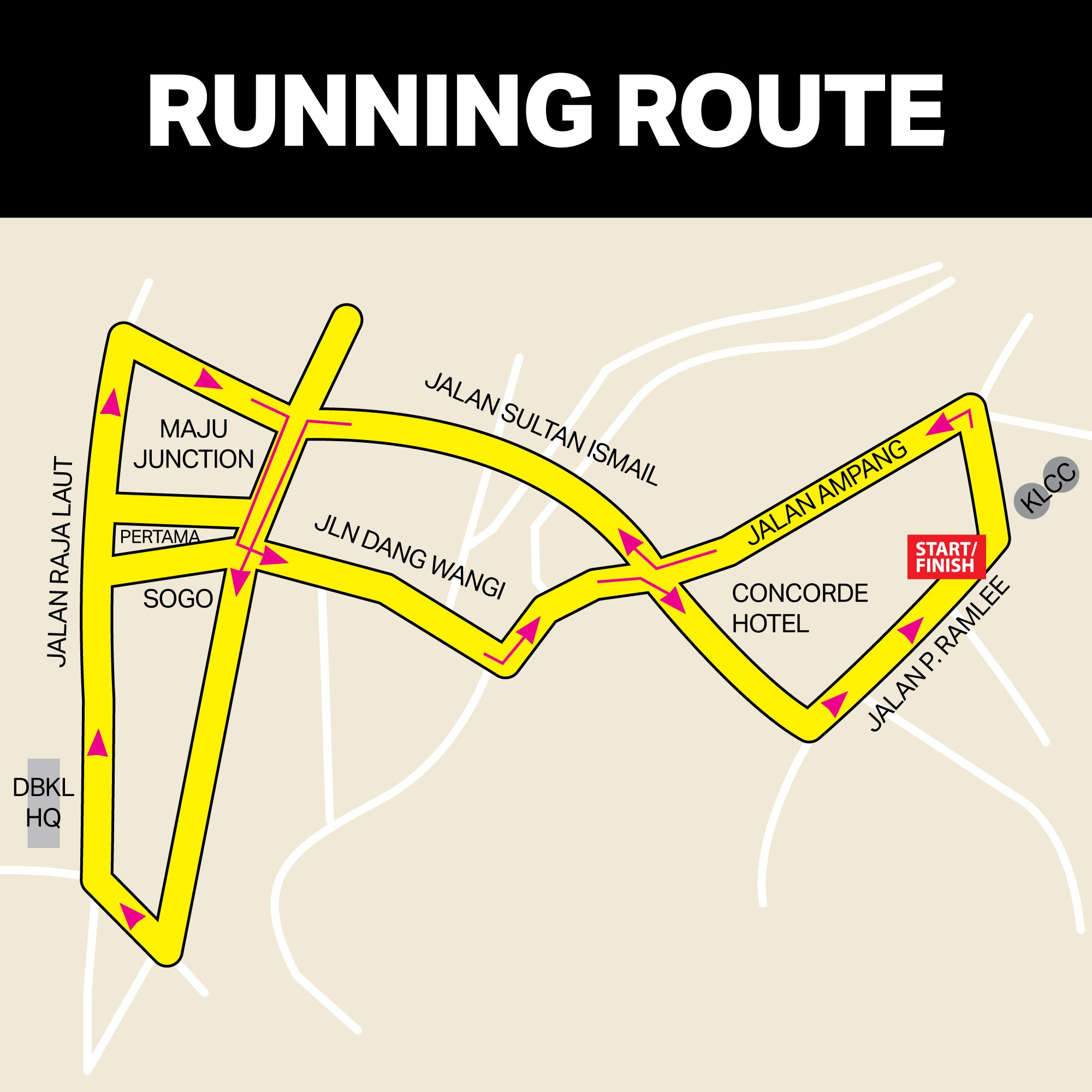 Click here for street view of the Pocket Park
Bags can be left at the registration area however, please ensure you do not leave any valuables or personal belongings inside. UA Sports (SEA) Pte Ltd is not responsible for any stolen or lost items