Description
Come join us in our free workout sessions conducted by Nuno Fidalgo at the Fullerton Pavilion Rooftop.
We will be conducting the following sessions:
Workout Schedule
Session 1 - 6:30PM BODY COMBAT
Session 2 - 7:30PM BODY COMBAT
ALL registered participants are required to:
Agree to the Waiver option at the check-out page
Sign in at the registration booth on event day
Kindly be PUNCTUAL
Please note that the exercises of both sessions are similar, and we strongly encourage participants to select only one so that others can have the opportunity to experience the workout!
BODY COMBAT
Step into a BODYCOMBAT workout and you'll punch and kick your way to fitness, burning up to 740 calories along the way. This high-energy martial-arts inspired workout is totally non-contact and there are no complex moves to master. Nuno will challenge you to up the intensity and motivate you to make the most of every round. You'll release stress, have a blast and feel like a champ!
Trainer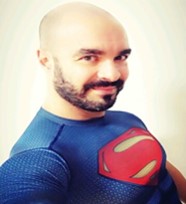 Nuno's credentials read like a cold storage docket! The guy is obsessed with forever improving and devotes much of his time to personal and professional growth. His current position is Fitness Training Manager for Fitness First where he can share his love of all things fitness with the instuctors and trainers at FF ensuring that they stay motivated, safety and technique focused and up to date on latest trends and scientific findings. He is a master Body Combat trainer who 'trains the trainers' here in Singapore when new releases are launched – so he sure does know his stuff! We are all in for a high-energy, high-quality fitness treat!
Partners

Urban Remedy is considered the number 1 health and fitness portal in Singapore.
Delivering opinion leading content around wellness, Urban Remedy combines global and local information, service directories, events, wellness programs and products.
We have a very strong, engaged community, and provide a very personalised wellness experience tailored to each individual through vision boards, content, events and a wellness dashboard.
It is our belief that everyone – no matter age, race or income, should have access to information that will help them stay healthy in mind, body and spirit, with the ultimate goal being to live longer in a better quality of life.