Description
While the best athletes in the world are competing in PyeongChang, Korea for the 2018 Winter Olympics, test your own strength and endurance with Arlo's list of New York City's most challenging workout classes. From rowing, to sword fighting, to boxing, these classes will take you out of your comfort zone to bring out your inner Olympian. Best of all, a portion of the proceeds from each class booked will be donated directly to The Special Olympics.
Here's How It Works:
Register below to receive your confirmation email and follow the instructions.
Starting February 1, visit Arlo NoMad or Arlo SoHo to collect your Olympian card and complimentary Arlo water bottle.
Complete all 10 classes to win a Cryofuel Session along with a healthy *boozy* brunch at Massoni or Harold's Meat + Three for you and 3 of your friends.
Participating Studios: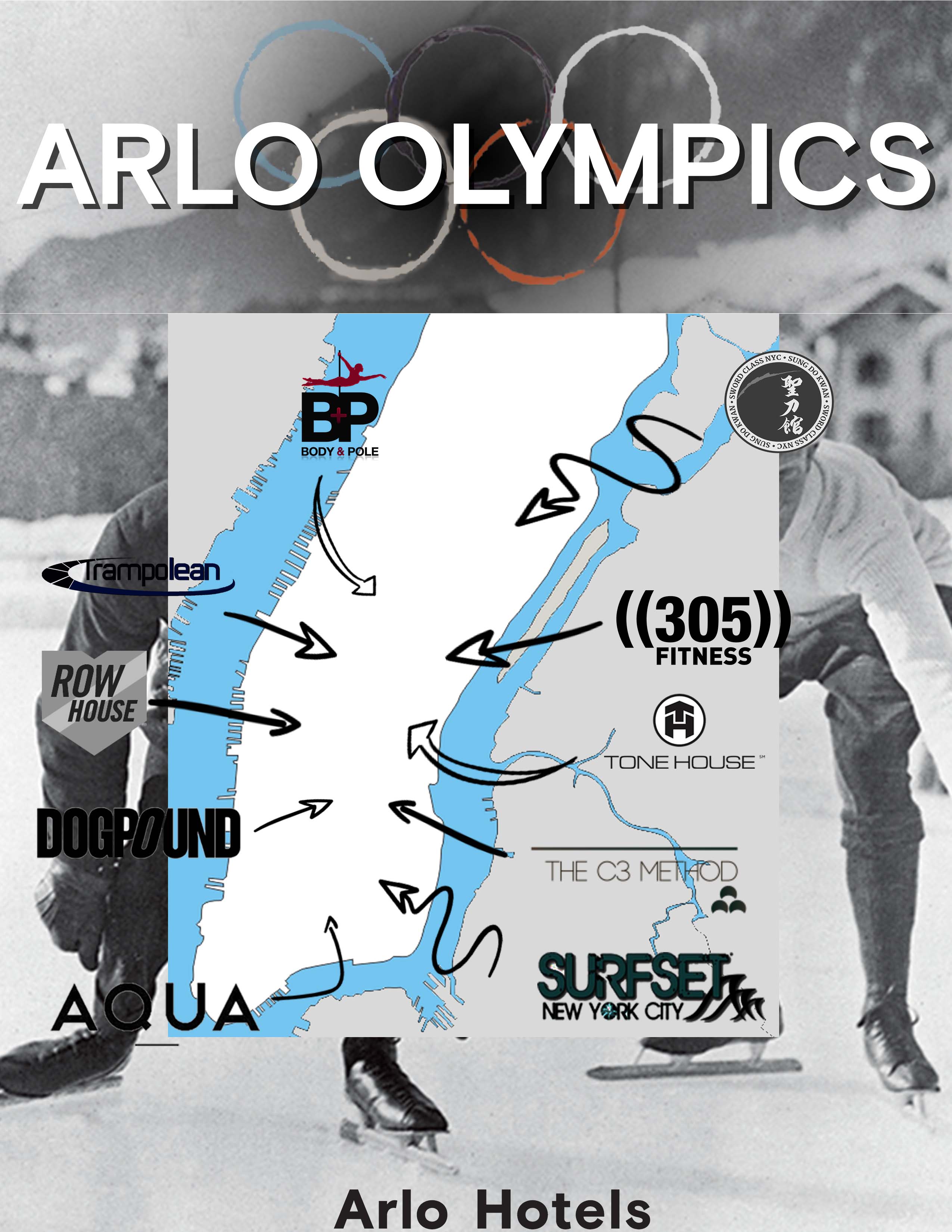 Let the games begin!
*For any inquiries please contact ccox@arlohotels.com