Arlington, TX - "Sapiosexual" Valentine's Day

Friday, February 14, 2020 from 9:00 PM to 11:00 PM (CST)
Event Details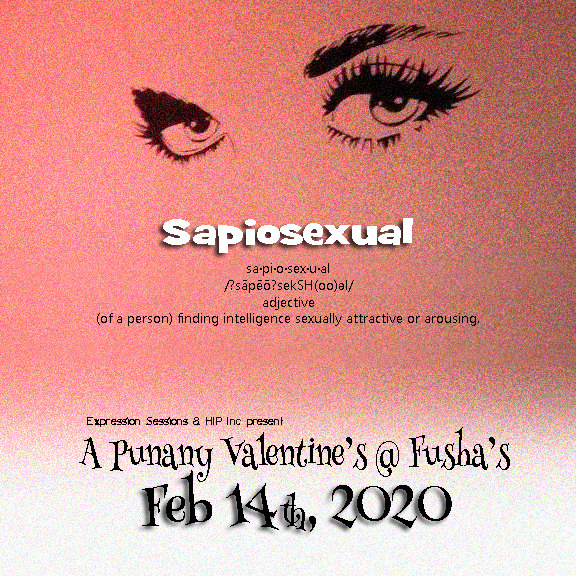 (of a person) finding intelligence sexually attractive or arousing.
A Silver Anniversary Tribute to The Punany Poets by Expression Sessions
Let us engage one another in mind sex in "Sapiosexual" A Silver Anniversary Tribute to The Punany Poets by Expression Sessions at Fusha's Lounge in Arlingon, TX, on Valentine's Day 2020, Friday, February 14th. In fact, you can come out and celebrate The Punany Poets' 25th Anniversary in some of our favorite cities during Valentine's Weekend 2020! Our HIP Team in the Dallas area is pretty great. You will enjoy this full-bodied Valentine's Show with live music, live art, vocalists, spoken word and Fusha's signature Margaritas.
These video outtakes are from our recent visit with the team who will be co-producing our show "Sapiosexual" in honor of this momentous occasion. Watch more Punany Video at www.coffytv.com.
Get Tickets or a HIP membership card at www.punanytickets.com to attend.
Contact info@hipinc.org to Vend Punany Memorabilia at the show and all year long.
Venue: Fusha's Lounge is a Black-Owned Venue open to supporting the community of Arlington. The owner is just terrific, and her margarita and delicious. If you are interested in renting her space, or supporting other activities, reach out at (817) 663-5019. Facebook: https://www.facebook.com/FushasEnterprises/
Producer's: Expressions Sessions: Facebook https://www.facebook.com/pg/ExpressionSessions44
Tickets: 
Benefit: Proceeds benefit the artists and the venue creating the experience for you. Part of your donations benefit other programs at www.hipinc.org, like Jessica Holter's Voices of Foster Care. You can make donations, any time at www.voicesoffostercare.com
Save This Event
When & Where

Fusha's Lounge
130 E Bardin Rd
Suite 104
Arlington, TX 76018


Friday, February 14, 2020 from 9:00 PM to 11:00 PM (CST)
Add to my calendar
Organizer
HIP Room
presents
Romantic Comedy Shows for the Holidays from December through Valentine's Season and Black History Month and on through the Spring. There are special interest events, full stage plays and poetic cabaret shows, classes, date night, LGBT Events, All Man Revues and One Woman Shows by Jessica Holter (which feature more serious content). Join us at The HIP Learning Annex in Norcross and around the country, in celebration of The Punany Poets' 25th Anniversary. Of course Jessica Holter can not be everywhere performing new material from her now collection Verbal Penetration 2, Pussy Willow. You will find her at select events, but you may consider attending one of 25 Silver Sizzle Reel Tribute shows in cities we love but do not frequent. Please check out our tour planner at www.punanytickets.com. All donations, contibutions, volunteer services, and other participation benefits a very new program, Voices of Foster Care. Please check out this rare and special documentary series at www.VoicesofFosterCare.com.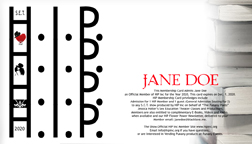 GET HIP TO H.I.P.
Holter Intellectual Property, Incorporated is an Education-based Nonprofit Organization, serving our Norcross community and Greater Atlanta with resources for self-enhancement. Come by and see us at the HIP Learning Annex in Norcross for cool classes, local tours, artistic activities and creative community service.
Click here to subscribe to our text messages.
HIP Member Events: If you are a member event, you may register to attend a show when Member seats are available, free.
Membership: To become a member of The HIP Team, email info@hipinc.org or visit www.hipinc.org.
The HIP Room presents various events for edutainment and education purposes on behalf of HIP Inc., through our Health and Wellness Team.