Description
Arlington Monthly Real Estate Networking and Deal Finding Training
How to find Off Market Deals and make big $$$
- Where to look
- Who to know
- How the Pros consistently get deals
In this training, we will cover:
-What is Deal Flow?
-Fundamental Skills you must have in order to Create Wealth in this Business
-The Deal Flow Suite - FastCMA, Repair Estimator and Deal Analyzer
Live Training: Find a deal from the Appt of Substitute Trustee list, analyze the property and make an offer
TOP THREE Reasons to come to this monthly event:
1. Deals, Deals, Deals! - At every event, we will find and analyze a LIVE DEAL using Real Estate IQ. This is a LIVE DEAL you can make an offer on!
2. Real Estate IQ Live Training - Learn how to use this powerful system to find and win great real estate investment deals, and take your business to the next level.
3. Networking - Come and network with our speakers and other real estate investors!
What to bring:
Bring a Laptop for the live training.
Who should come:
New and Experienced Real Estate Investors, Real Estate Professionals, Private Money Lenders, Hard Money Lenders, Contractors, Business Owners, Asset Managers, and anyone who wants to learn about real estate investing!
Testimonials:
"One of my good friends gave you glowing reviews…additionally this event is very informative for both a beginner to a savvy veteran."
- Dale, Real Estate Professional
"This is a great opportunity to network with other investors and learn more about real estate investing!"
- Becky, Real Estate Investor
Meeting Agenda:
6:00 pm Real Estate IQ Group Training
7:00 pm Meeting begins - Deal Pitch
7:15 pm Main Topic Presentation with 10 min Q&A
8:15 pm Break for Networking
8:30 pm
Real Estate IQ Demonstration
If you haven't used this service yet, you need to see why most Real Estate investors are raving about this tool - This service offers EVERYTHING you need to be a successful Real Estate Investor. In addition to the 3 major features - FASTCMA, & OFF MARKET LEADS and MLS DEAL FINDER, you also get access to a Deal Analyzer & a Repair Estimator, and lots of support.
9:00 pm Networking
Come learn from our speaker, Juan Carlos Cruz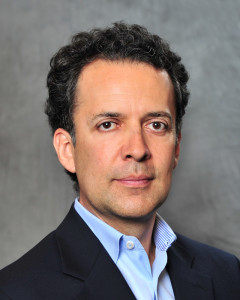 Real Estate Broker

Entrepreneur

National Expert in doing Automated Home Valuations
Juan's Inspiring story:
In 2002, he successfully sold his Yellow Page business as a platform investment to a PEG, which took the company nationwide. After the venture, he became a residential real estate investor and did about 200 deals buying and selling real estate investments. To be a successful investor he had to do thousands of CMAs. Over the years he has focused on creating algorithms and computer systems to automate and improve the creation of CMAs. He has become a national expert in the CMA and AVM (Automated Valuation Analysis) work. He has been able to understand how computerized systems can better assist the real estate agent / investor / consumer to increase productivity.
Currently, he is a Cofounder of RealEstateIq.co which provides data, automation and analytics in the Real Estate Market. The company serves the top 40 counties in Texas including mayor markets such as Dallas Fort Worth, Houston, Austin and San Antonio metro areas.