Description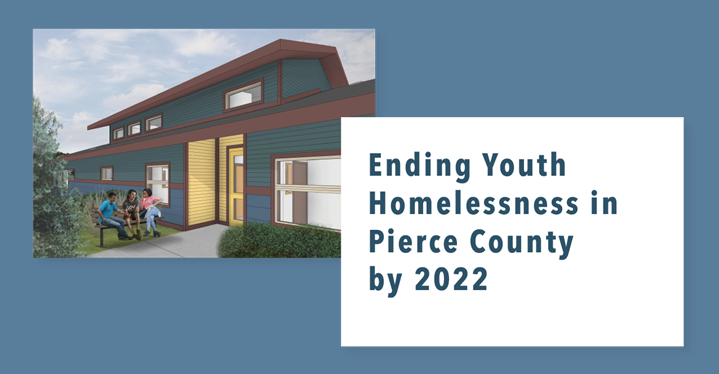 Tacoma Housing Authority is very pleased to invite you to join many community leaders and partners at an important celebration. You can help us celebrate the groundbreaking and launch of two innovative, ambitious and transforming projects to end youth homelessness in Pierce County by 2022: THA's Arlington Drive Campus for Homeless Youth and Young Adults, and the Pierce County Anchor Community Initiative. You will also learn about the work ahead and how you can help.

Please join us at this place and time:
MetroParks' Eastside Community Center
1721 E 56th St., Tacoma, WA 98404
January 4th, 2019; 11:30 AM to 1:30 PM
We will serve appetizers to sustain you for a short program beginning at Noon. The program will feature community leaders and partners who make this work possible, including an address by the First Lady of Washington State, Ms. Trudi Inslee. The program will also feature young people whose experience with homelessness allows them to explain why this work is important and why we have good reasons to celebrate. Please come and help us do that.








---
By attending this event you agree that: The sponsor of this event, Tacoma Housing Authority, has my permission to use photographs taken during this event to publicly promote its agency. I understand that the images may be used in print publications, online publications, presentations, websites, and social media. I also understand that no royalty, fee or other compensation shall become payable to me by reason of such use.