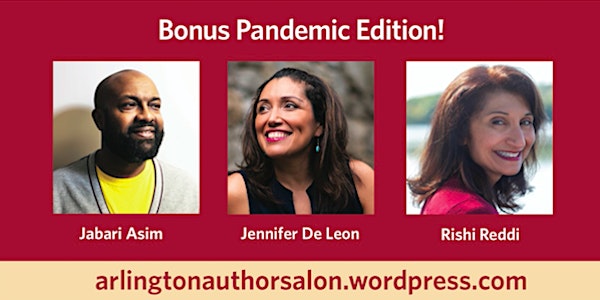 Arlington Author Salon
The Arlington Author Salon-- a reading series with a twist: each author's presentation includes something special to tickle the senses.
About this event
This special August Salon features three authors who have launched new work during the challenging months of the global pandemic. Join us to discover the works of Jabari Asim, Jennifer De Leon, and Rishi Reddi. Registered participants will receive the Zoom link two days prior to the event, as well as one hour before it starts.
ORDER THE BOOKS AHEAD OF TIME! Purchases not required, but certainly appreciated, and will make for even greater enjoyment of the event.
Order for pick up at The Book Rack in Arlington, MA, or at Bookshop.org for delivery anywhere.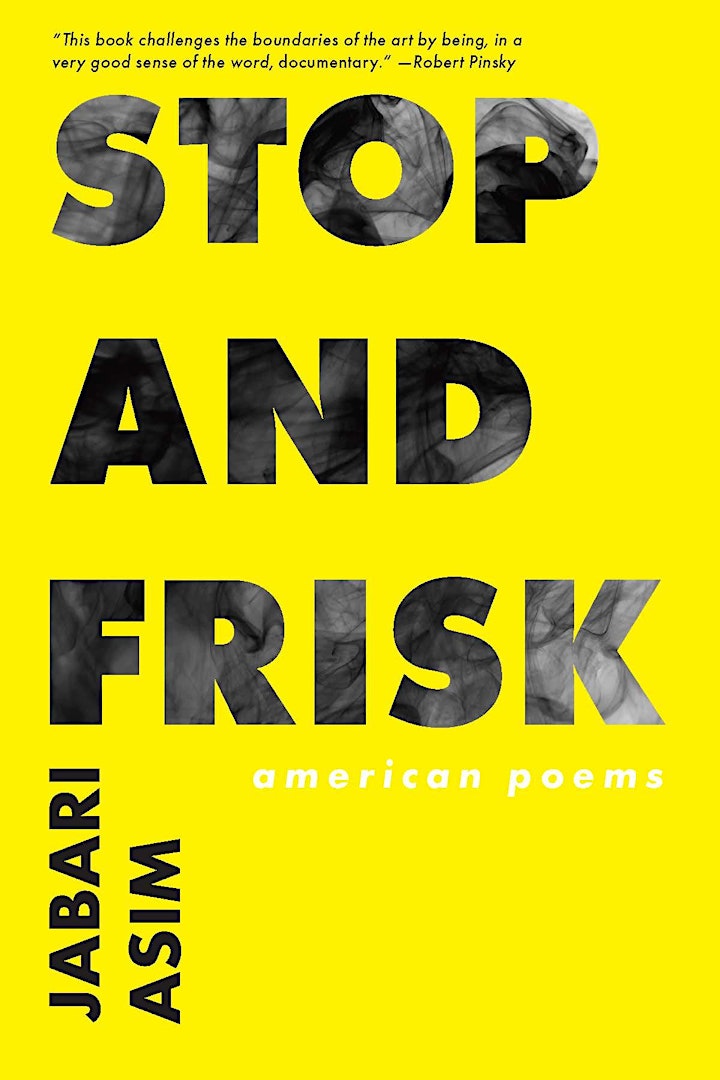 In Stop and Frisk, Jabari Asim ruthlessly interrogates entrenched injustice and its insidious echoes. Part rap sheet, part concept album, Asim lays down tracks that add conviction to our collective broken record: What could be more American than pretending truths were self-evident when they seldom were? Drawing defiant inspiration from the news and the Blues, these poems arrest our attention and burn grooves into us. These starkly revelatory poems expose the dark heart of our nation and call for a reckoning-the only way out before everything breaks / into hurt, noise, and ever after.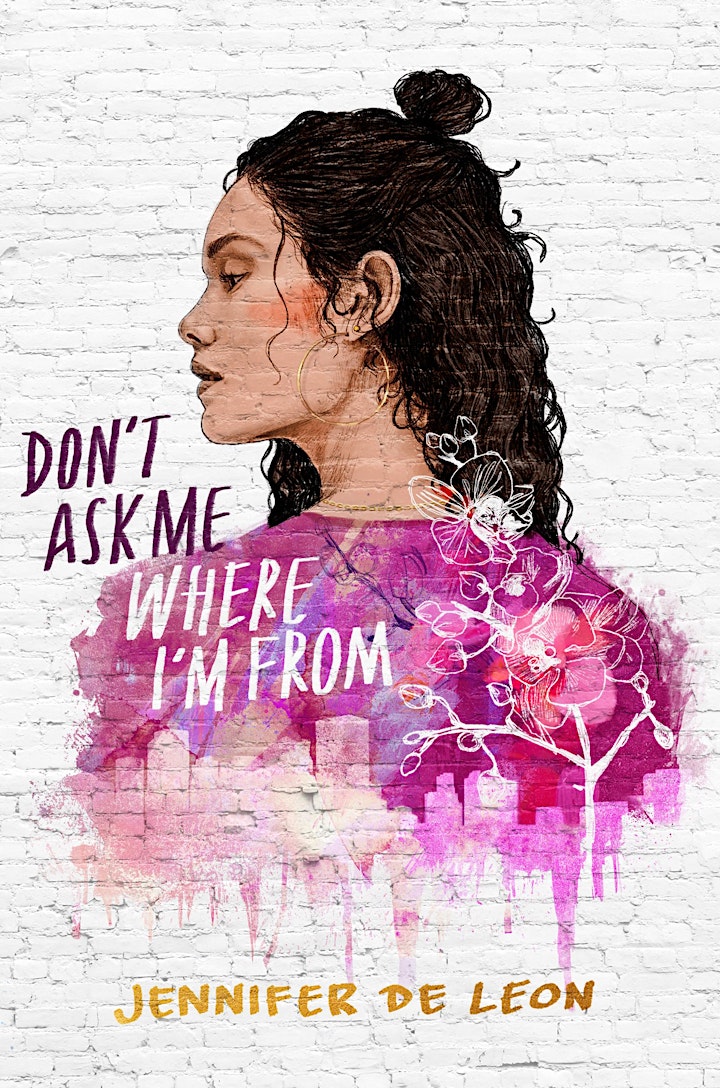 Liliana Cruz is a hitting a wall—or rather, walls.
There's the wall her mom has put up ever since Liliana's dad left—again.
There's the wall that delineates Liliana's diverse inner-city Boston neighborhood from Westburg, the wealthy—and white—suburban high school she's just been accepted into.
And there's the wall Liliana creates within herself, because to survive at Westburg, she can't just lighten up, she has to whiten up.
So what if she changes her name? So what if she changes the way she talks? So what if she's seeing her neighborhood in a different way? But then light is shed on some hard truths: It isn't that her father doesn't want to come home—he can't…and her whole family is in jeopardy. And when racial tensions at school reach a fever pitch, the walls that divide feel insurmountable.
But a wall isn't always a barrier. It can be a foundation for something better. And Liliana must choose: Use this foundation as a platform to speak her truth, or risk crumbling under its weight.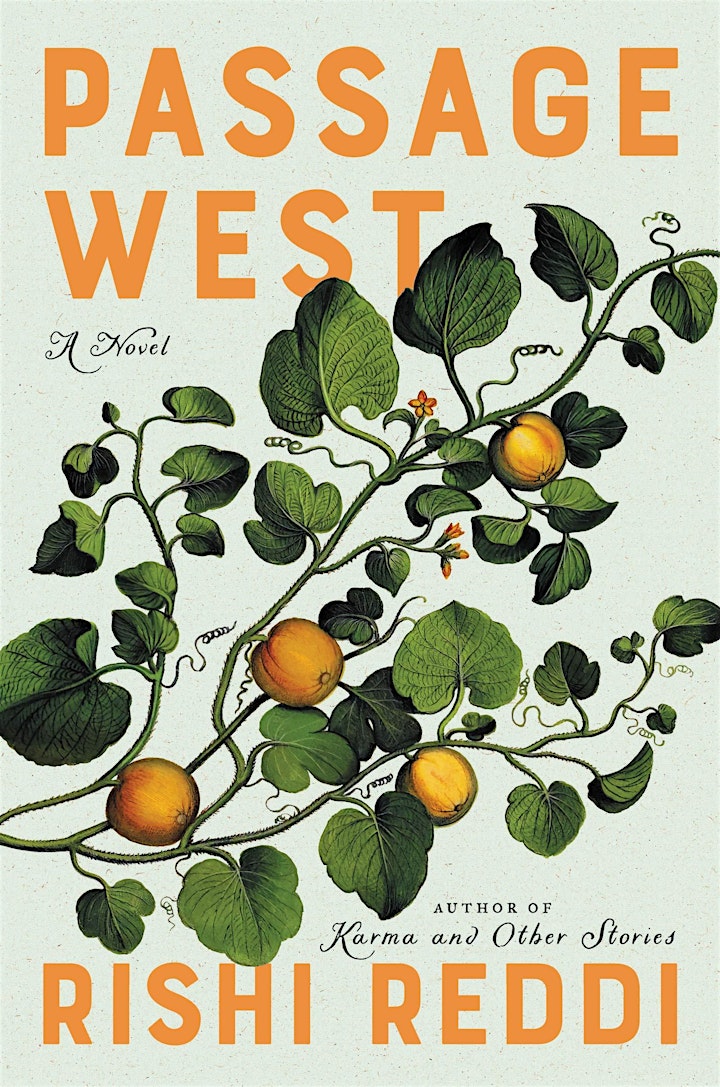 Passage West tells the story of Ram Singh, who arrives in the Imperial Valley on the Mexican border in 1914, reluctantly accepting his friend Karak's offer of work and partnership in a small cantaloupe farm. Ram is unmoored; fleeing violence in Oregon, he desperately longs to return to his wife and newborn son in Punjab—but is duty-bound to make his fortune first.
In the Valley, American settlement is still new and the rules are ever-shifting. Alongside Karak, Jivan and his wife Kishen, and Amarjeet, a US soldier, Ram struggles to farm in the unforgiving desert. When he meets an alluring woman who has fought in Mexico's revolution, he strives to stay true to his wife. The Valley is full of settlers hailing from distant cities and different continents. The stakes are high and times are desperate —just one bad harvest or stolen crop could destabilize a family. And as anti-immigrant sentiment rises among white residents, the tensions of life in the West finally boil over.
This unforgettable debut novel unflinchingly asks the enduring question: Who is welcome in America? Richly imagined and beautifully rendered, Passage West offers a moving portrait of one man's search for home and belonging amid the tangled ideology of America.