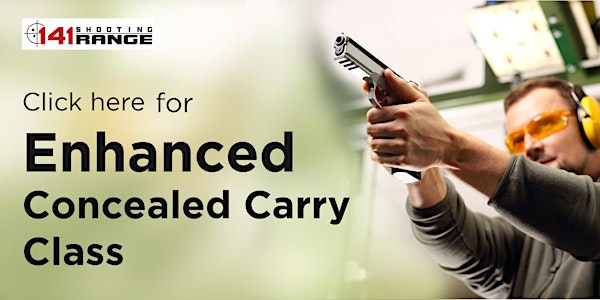 Arkansas Enhanced Concealed Carry Class
Upgrade your License to enhanced with this class! You can upgrade anytime to enhanced or you can use this for renewal purposes also!
When and where
Location
141 Shooting Range Inc. 2879 Craighead 323 Road Bono, AR 72416
About this event
*Was $129, This month only Now $99
*Free online course to teach you the secrets of concealed carry available when you buy your ticket
*Free water during class
You can do the enhanced class anytime after you get your basic license and simply upgrade to the enhanced, you may also do the enhanced instead of basic permit renewal and it accomplishes that too (saves you money and time)
If you do not have a basic license yet you may get them at the same time by signing up for our Basic and Enhanced combination class (please go back a page and click on that class option)
If you have had your basic license for over 10 years you must do an eight-hour version. So signup for the basic and enhanced if its been more than 10 years.
If doing the Enhanced only class it starts at 2 pm and ends approx 6 pm
All details are explained throughout the registration, you will not be charged until the very end!
license #06-475
For more detailed info please call 761-5043 or go to www.141shootingrange.com