Arkansas Chronic Disease Forum: "Building Bridges – Creating Connections"
Description
CONFERENCE OVERVIEW
The Arkansas Chronic Disease Coordinating Council is excited to announce the annual Arkansas Chronic Disease Forum: "Building Bridges – Creating Connections" presented by Mercy Health System Northwest Arkansas, will focus on community collaboration to reduce and prevent chronic diseases. The forum will highlight the National Diabetes Prevention Program and the work that organizations have completed around the state of Arkansas. Dr. Donald Wesson from the Baylor Scott and White Health and Wellness Center will speak on the importance of exercise as it relates to diabetes and arthritis. The CDC's Division of Diabetes Translation will present on the National Diabetes Prevention Program and the impact it is having on our state and our nation. There will be breakout sessions focusing on local efforts in the Northwest Arkansas region and the efforts around chronic disease prevention and management.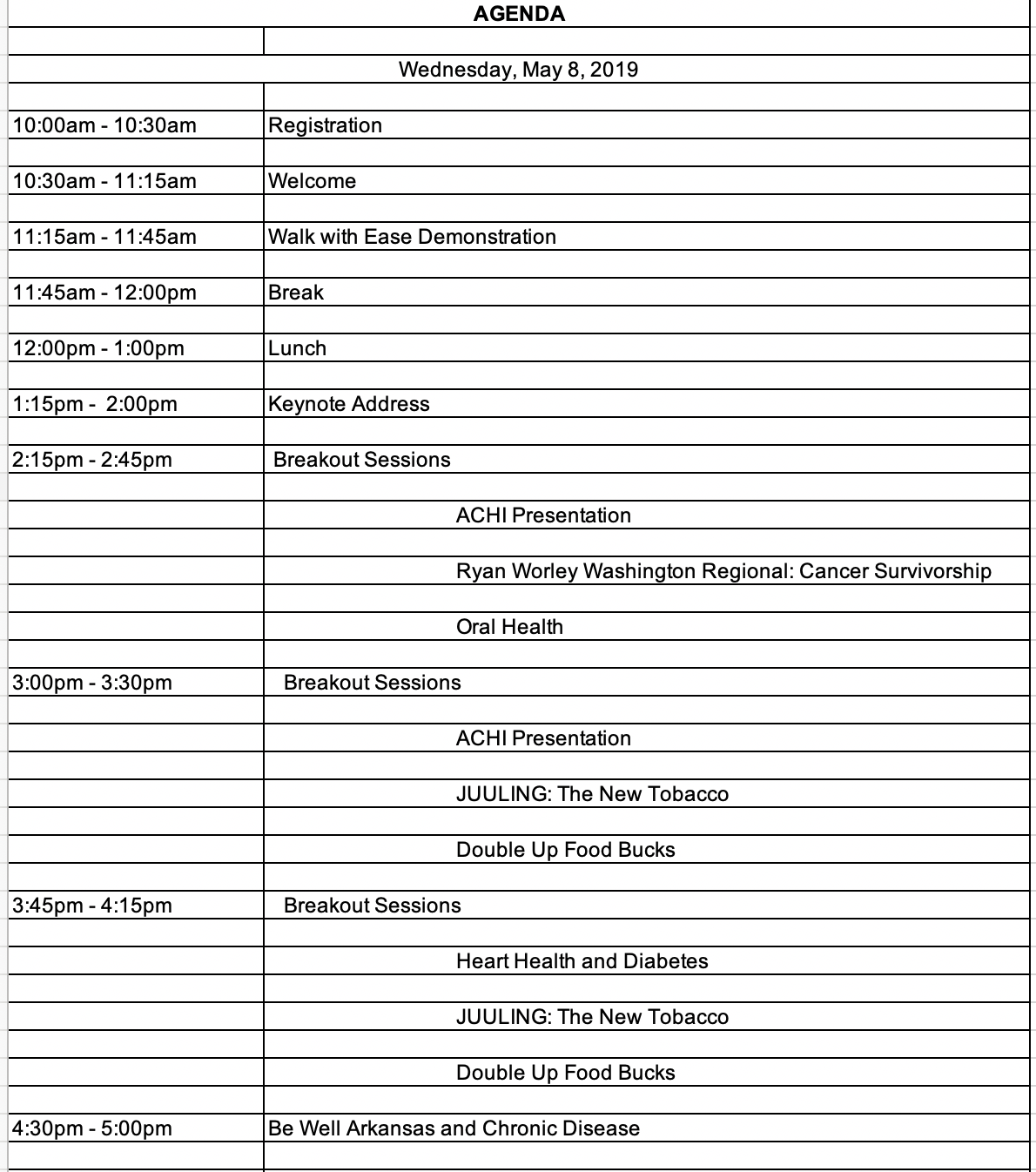 Thursday, May 9, 2019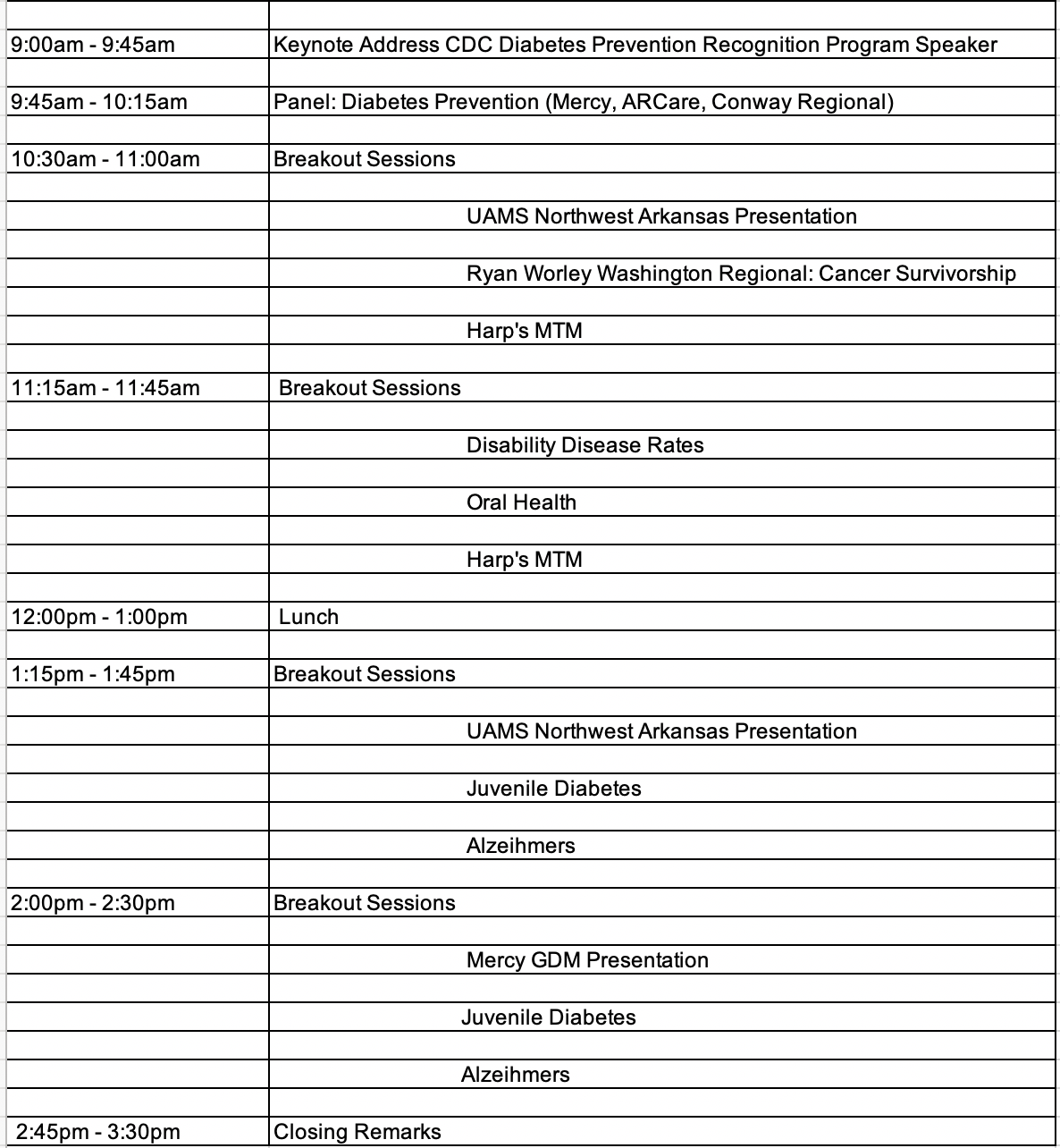 SPONSORSHIPS AND EXHIBITS
For sponsorship and exhibit information, please contact Ashton Caton at Ashton.Caton@Mercy.Net
TRAVEL ACCOMMODATIONS
Hotel Options are below. All of these options are within 5 miles of the conference location.
Staybridge Suites Bentonville-Rogers: 479-845-5701 – 1801 S 52nd Street Rogers, AR 72758

Holiday Inn and Suites Bentonville – Rogers: 479-845-1300 – 1803 S 52nd Street Rogers, AR 72758

Aloft Rogers – Bentonville: 479-268-6799 – 1103 S 52nd Street Rogers, AR 72758

Homewood Suites Bentonville – Rogers: 479-268-6799 – 4302 West Walnut Street, Rogers, AR 72756

Hilton Garden Inn Bentonville – Rogers: 479-464-7300 – 2204 SE Walton Blvd, Bentonville, AR 72712

Hampton Inn Bentonville – Rogers: 479-986-0500 – 4501 W Walnut Street, Rogers, AR 72756

LaQuinta Inn and Suites Bentonville: 479-271-7555 – 1001 SE Walton Blvd, Bentonville, AR 72712