Arizona West AllSports, Inc. Presents the Lake Havasu Area Chamber of Commerce 2016 Desert Bash & Off-Road Poker Run

Friday, December 9, 2016 at 10:00 AM

-

Sunday, December 11, 2016 at 2:00 PM (MST)
Event Details
AZ West AllSports, Inc. Presents the Lake Havasu Area Chamber of Commerce 2016 Desert Bash & Off Road Poker Run.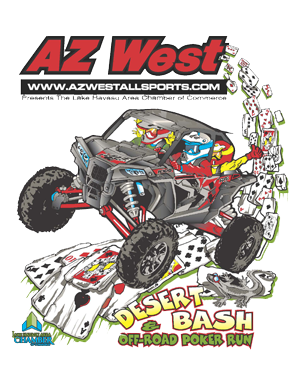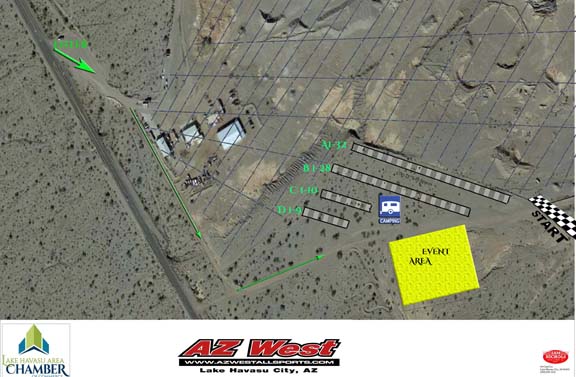 Friday, December 9th 2016

10:00 AM Group A Campers Check in 
10:30 AM Group B Campers Check in
11:00 AM- Group C Campers Check in 
11:15 AM Group D Campers Check in
12:00 PM- Packet Pickup and event registration starts (Event registration is limited and will be sold on first come first serve basis) 
12:00 PM Beer Garden Opens
5:00 PM Begin Serving Dinners
6:00 PM Mandatory Drivers Meeting during BBQ Dinner
Saturday, December 10th, 2016
6:00 AM Packet Pickup & Late Registration (Event registration is limited and will be sold on first come first serve basis) 
6:00 AM Makeup Driver Meeting (only if you are not able to attend the Friday meeting)
8:00 AM Poker Run Begins (Drivers will go out in Heats) 
8:30 AM All Vehicles must be out on course (Racing/ Driving recklessly will result in disqualification from the poker run) 
12:00 PM Beer Garden Opens
4:00PM All vehicles must be through Checkpoint 5 by 4:00PM. When the Poker Run ends all hands must be turned in. You must be present to claim your prize. Prizes are awarded on the basis of the Poker hand you draw at the final checkpoint. Turn hands in to the registration table when you return. 
5:00PM Dinner/Drawings/Winners Announced/Prizes
Sunday, December 11th, 2016
2:00 PM Camping Check-out. Please pack out what you pack in. 
Ticket Information
50/50 Tickets available at registration
Available for Purchase on this page
Entry fee for the poker run (1 poker hand): $55 (includes 1 Poker Hand, 1 Friday Meal Ticket, 1 Saturday Meal Ticket & 1 Raffle Ticket) 
Additional Hands: $15
Dinner Ticket Friday: $7
Dinner Ticket Saturday: $17
Campsite: $50 (25'x40' Campsites are first come first serve based on the availability on this site. All campers MUST be parked in the designated site picked here or risk being towed at owner's expense. We will have volunteers to help guide campers to their designated spot. Campsites do not include entry fee for the run, poker hands nor dinners.) 
Location
Standard Wash
(Heading South of town on HWY 95 on the left hand side of the road just past mile marker 173)
Camping
Campsites are subject to availability via this event page. Select your preferred campsite for use Friday and Saturday night. There are approximately 75 camping spaces available.  All forms of camping, Tent, RV, etc., are the same price, $50.  No Open Campfires!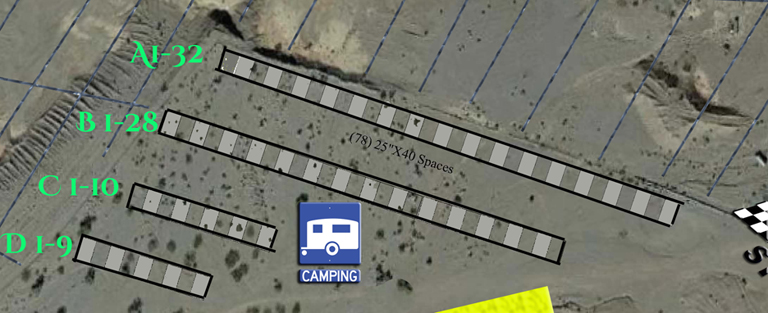 Equipment & Safety
Only Arizona residents must have an Off-Highway Vehicle Decal on their vehicle which is issued by the Motor Vehicle Division in Lake Havasu City. If you would like more information, please visit www.servicearizona.com, click on "Off-Highway Vehicle Decal" located at the bottom of the home page. To avoid dehydration, it is recommended that you bring plenty of drinking water.
Route
The course is approximately 70 miles long. There will be five check points, each of which will be visibly marked on the trail accordingly.  The routes will be marked with red arrows, ribbons and flags which will be explained in further detail at the Driver's Meeting. Note that the Poker Run does not have exclusive use of the trails for the event.
TWO-WAY MOTORCYCLE, ATV, EQUESTRIAN, AND PEDESTRIAN TRAFFIC MAY EXIST AT ANY TIME! USE CAUTION AND CONTROL YOUR SPEED!
Conduct
The Poker Run is an organized Trail Ride, NOT A RACE.
If you are being overtaken by a faster rider, please pull over when safe to do so and allow faster riders to pass. If you overtake a rider, please pass safely and courteously. Remember you will be sharing the trail with novices.
CONTROL YOUR SPEED! A participant may be disqualified from this event for any unsportsmanlike conduct, illegal activity, or failure to abide by any of the conditions or rules of the event at the discretion of the Lake Havasu Area Chamber of Commerce.
Minors
All Minors (Children under 18) MUST have a waiver signed by their parent or legal guardian in order to participate. Parent/Guardian present at the event will be required to sign a minor waiver form at registration and ID will be required.  If the Parent/Guardian will not be present, the adult supervising the child must bring a minor waiver form, signed and notarized by the parent or legal guardian.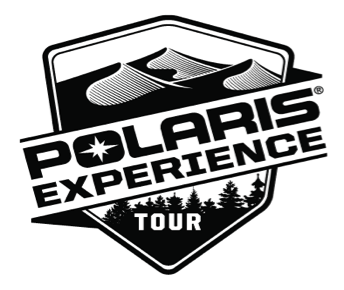 FAQs
What are my transport/parking options getting to the event?
The Short road to the event area is not paived so we recommend a suitable vehicle for an uneaven dirt raod. Day parking is free. Campsites are 25' x 40' and are $50 for both nights. 
Where can I contact the organizer with any questions?
nikin@havasuchamber.com 
Do I have to bring my printed ticket to the event?
We perfer you print the ticket for your own convieniencs to keep from any service issues that the desert tends to have. 
What is the refund policy?
No Refunds. Event will go on Rain or Shine! 
Why are the Campsites online?
After reviewing the past year's comments we have decided to make a more convienient site map where you pick your desired spot.
Can I just purchase my event ticket/ campsite at the event? 
Every year this event sells out. If you want to take the chance, may the odds be ever in your favor. 

Can I purchase a camp site for my friends? Why can I only purchase one?
While we encourage groups to come to this event and enjoy it together, each campsite needs to be purchased individually to avoid "day of" issues. If you want to camp near a friend we recommend coordinating your ticket purchase at the same time.
Do I have to partake in the run?
Absolutely not, if you would prefer to hang back at the base camp and festivities area, you are more than welcome.
What should I bring?
The run is in no means short. We recommend bringing plenty of water for the day, some snacks or a packed lunch, warm clothing (layers), and rain/wind/dust/sun protection. While we do our best to make this course as smooth as possible, this course is not for the timid. Expect some bumps. While some of our checkpoint sponsors do provide light beverages and snacks, they do so at their sole discretion and should not be counted on in your packed rations.

What's with the fee? 
Convenience comes at a small price, while we have not raised our ticket prices, we want to be upfront with the convenience fee. If you would like to avoid some of these fees, extra hands, meals etc will be available for purchase at the registration booth. Remember, this event sells out annually so beware waiting until the event to purchase camping or vehicle entries. 
Thank you to all of our sponsors!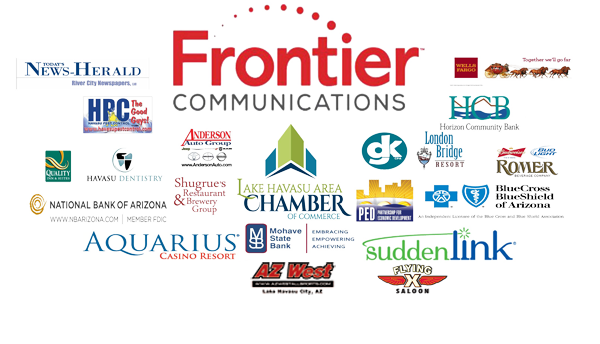 Venue map / Standard Wash
54597222
SOLD OUT Entry Fee for Poker Run/ Vehicle
1
#ffbc32
54597223
Additional Poker Hand (for existing vehicles)
2
#ffa013
54597224
Saturday Dinner Ticket
7
#cc52cc
54597227
Campsite
6
#ff33aa
54713948
Kid's Dinner Ticket
9
#8a91e6
54713949
Friday Dinner Ticket
8
#998ae6
When & Where

Standard Wash

AZ


Friday, December 9, 2016 at 10:00 AM

-

Sunday, December 11, 2016 at 2:00 PM (MST)
Add to my calendar