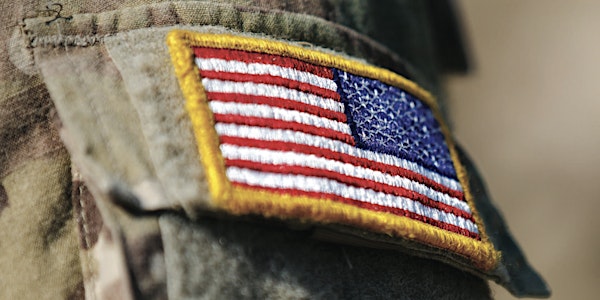 Arizona Statewide Tribal Veteran Symposium
When and where
Location
Twin Arrows Navajo Casino Resort 22181 Resort Boulevard Flagstaff, AZ 86004
Description
This gathering is an opportunity to bring our Tribal Veterans, Military Service Members, Families Members, and Service Providers together from all 22 tribes within Arizona. This will be a day of honoring our Arizona Tribal Veterans as well as having the opportunity to learn how to provide services in a culturally appropriate way, work towards building and stregthening partnerships/relationships with Tribal Veteran agencies, and to create a space where Tribal Veterans can learn of the resources they may have access to. We have intentially incorporated American Indian Culture in to this day. It is very important for providers to understand the various cultural values and backgrouds from which our Tribal Veterans come.
We are excited to announce that this event has gained National, State and Local recognition. Dr. Barbara Van Dahlen who has named the Executive Director of the Task Force to create the President's Roadmap to Empower Veterans and End a National Tragedy of Suicide (PREVENTS) will be attending. Additionally, Ms. Juanita Mullen, Center of Minority Veterans and Center for Women Veterans who also serves as the American Indian Veterans Liaison for both centers will be attending.
Senator Jamescita Peshlakai will be unveiling new highway signs recognizing Arizona's Native American veterans at the event. Congressman Tom O'Halleran will also be presenting Vietnam Veterans who did not receive their Welcome Home Pin with Welcome Home Pins at the event.
I will also be "Zooming " in DJ Eagle Bear Vanas in to the event to share information and preview "The Warrior Tradition" Documentary that will be airing on PBS on Veterans Day, November 11, 2019. Both Senator Jamescita Peshlakai and Mr. Vanas are featured in the documentary.
I am also very excited to have Be Connected presented by the Arizona Coalition for Military Families and to have the first Tribal Be Connected Tribal RoundTable discussion taking place.
Overall, we are looking forward to the day that we have put together to allow for Tribal Veterans from across the state to come together to learn and participate in activities that are meaningful to them and their families. I also am very hopeful that there will be opportunity for providers to work on cultivating working partnerships to better serve the Tribal Veteran in their respective regions. And Most of all I hope to have been able to create a space to allow for the Tribal Veteran Voice to be Heard.
There will be over 20 exhibitors at the event . Presentations will focus on Veteran Benefits, Native American Culture and Health & Wellness.
Please see the most current DRAFT AGENDA below

There will be onsite Health Screenings and Claims Processing. Please make sure to bring
Discharge or seperation papers (DD214 or equivalent)
Medical records/medical evidence (doctor or hospital reports)
Any documents that provide historical or military information needed for the disability you are cliaming
Dependents' records (marriage certificate, death certificate, child birth certificate)
Spouses/widows may be eligible for Dependency and Indemnity Compensation (DIC) if a Veteran dies because of these presumptive disabilities.
We hope to see all of the Tribes in Arizona represented at this event.