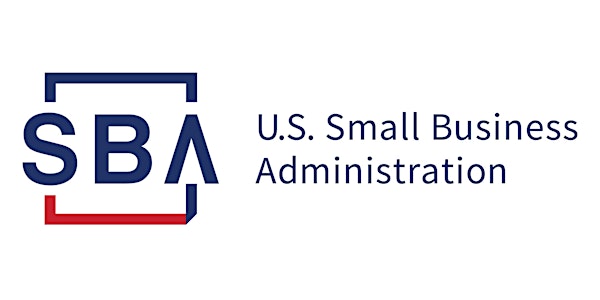 Arizona: Selling to the Federal Government
When and where
Location
U.S. Small Business Administration Arizona District Office 2828 N. Central Ave. Suite 800 Phoenix, Arizona 85004
Description
Presented by the U.S. Small Business Administration

The federal government typically spends approximately $500 billion in contracts every year. 23% of those dollars are required to be awarded to small businesses. Join us for an overview of how to sell your goods and services to the government. Learn about SBA resources and certification programs to help your small business successfully identify and compete for federal contract opportunities.
October's seminar includes guest speaker Barbara Bonnette, Supervisory Contracting Officer with the Indian Health Service presenting on Acquisitions and the Buy Indian Act. The Indian Health Service (IHS) mission is to raise the physical, mental, social, and spiritual health of American Indians and Alaska Natives to the highest level. IHS, an agency within the Department of Health and Human Services, is responsible for providing federal health services to American Indians and Alaska Natives. IHS has drafted a policy that ensures that the Buy Indian Act of 1910 is now being maximized to the fullest extent allowed. Increasing the number of acquisition actions awarded under the Act will strengthen IHS' commitment to its mission as well as foster Indian employment and economic development in Indian Country. The Buy Indian Act Briefing will ensure all firms are more aware of the importance of the Act and how it fits in the Set-Aside Order of Precedence for Supplies and Services within the Indian Health Services Programs.
WHEN: Wednesday, October 3, 2018
TIME: 1:00 pm - 4:00 pm

LOCATION: 2828 North Central Avenue, Suite 800 Phoenix, AZ 85004

AGENDA: 1:00pm-2:15 pm SBA Presentation
2:30pm-4:00pm Guest Speaker: Barbara Bonnette, Indian Health Service (IHS)
PARKING: Garage is an automated system that accepts Credit/Debit card only, no cash.
We do not validate. Daily max fee is $10.

REMOTE SESSION: You can choose to participate remotely through Skype for Business. It is not required for the user to have Skype for Business installed to log-in to the session. Please use the following information:
LINK: https://meet.lync.com/sba123/mvwells/KFKSTCFN
PHONE AUDIO: (520) 356-0177; ACCESS CODE: 31478870

If you need assistance call 602-745-7200 or email Arizona@sba.gov