Arizona Real Estate Investor Summit - Network, Learn & Connect this 2016

Saturday, March 12, 2016 from 10:00 AM to 5:00 PM (MST)
Who's Going

Loading your connections...
3 of your friends are going.
Share it to get more people on board!
Share

Sara Haughty
San Francisco, California

Luke Picard
London, United Kingdom

Rick Vespucio
Florence, Italy
Event Details
Join Us for this Special Investor Expo in Arizona!

 Join investors, readers and industry leaders from around the country.

Arizona Real Estate Investor Summit

   * Mingle with Vendors * Meet Local Leaders & Out of Area Investors 
 NON-Stop Tips for Real Estate Success ~ Make 2016 Your Year!
 We Want & Can Help YOU Succeed.  Bring Lots of Cards.
Mingle with Local Leaders & Industry Professionals from Around the Nation!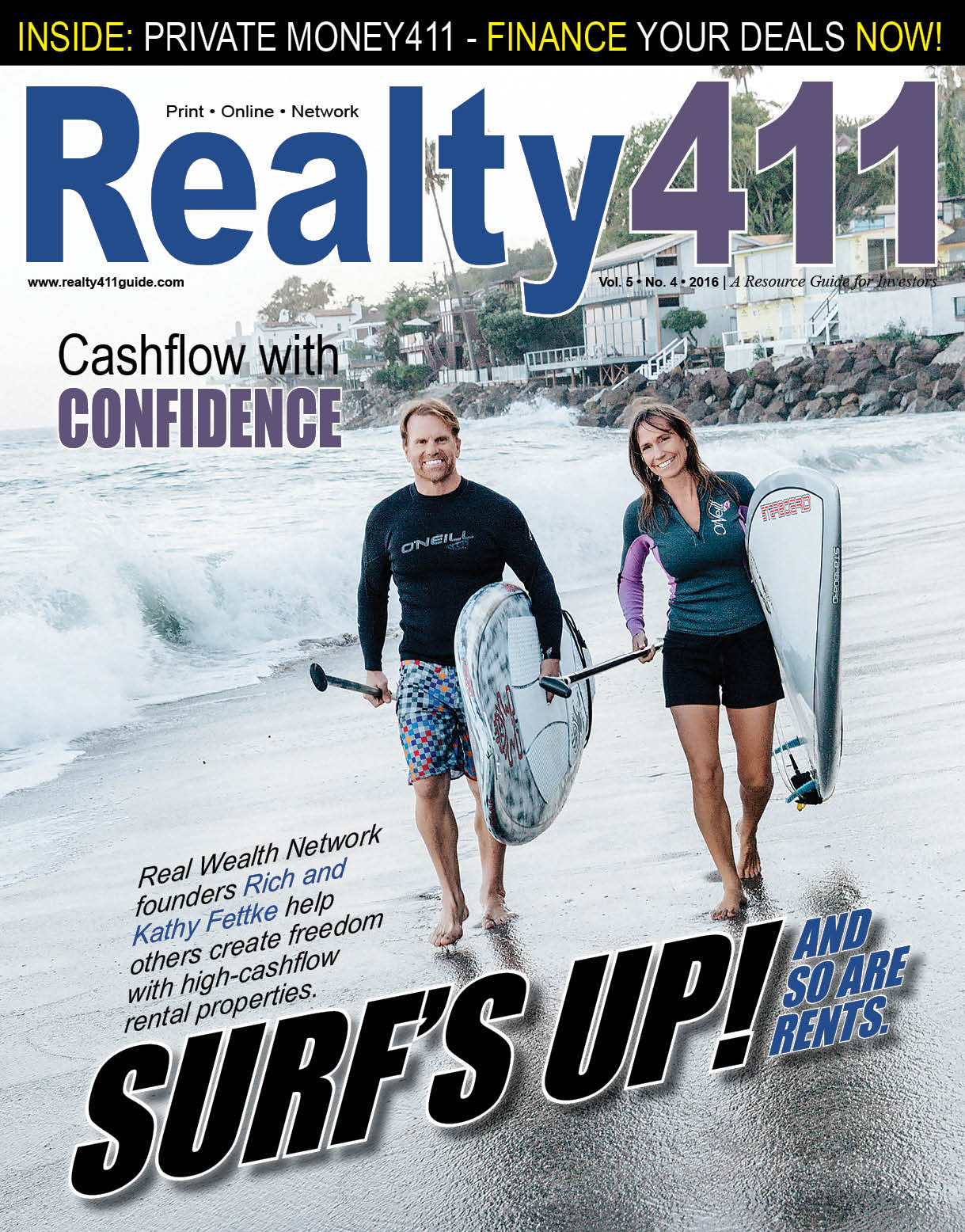 SATURDAY, MARCH 12
Hilton Phoenix Airport
2435 South 47th Street
Phoenix, AZ 85034

Join us in the Saguaro Room

Hosted by Realty411 - Publisher of National Magazines

** Come Meet Your Local Real Estate Leaders **

//
  Who Are We? Who do we do business with?

Since 2008 our events have attracted fantastic people and companies.
 CONTACT US TO BE A VENDOR: 805.693.1497
 or email us directly at: realty411magazine@hotmail.com

This is your chance to gain insight into the LOCAL real estate market as well as gain perspective of some of the top areas around the country to invest in. All guests receive 3 TOP Investment publications.

Vital industry and "top insider" information will also be made available at this important event, such as:
1. Where can local investors acquire Private Funds and Hard Money Loans for Investing?
2. What are some Prime Areas to invest in the Local Market?
3. Where are Savvy Investors going to find top Cash Flow markets out of state?
4. What's going on at the Local Courthouse where all the auctions take place? 
5. Who are the TOP brokers and agents in Our Area and how can they help Investors find, secure and acquire those deals.
6. Learn about other Industry Events happening in California and out of state that are important to attend - Our friends host them. We promote very important industry events where hundreds of like-minded individuals unite for networking.

7. What areas are being scoped out by Local Investors? Find Out...
8. Network with motivated individuals who are actively investing in real estate.
Influential Real Estate People & Business Owners Attending!!!

 Find Potential Partners, New Friends, Build Your Circle of Influence.
Remember Your Net Worth = Your Network!!

---
 Celebrate Real Estate in Arizona!

Our discussions cover a wide range of topics:
Commercial & Residential Real Estate * Private Lending * Raising Capital * Networking Tips to Grow Your Influence * Strategies to Increase ROI * Gain Perspectives on TOP Local & National HOT Markets * Fix & Flips * Buy and Hold + Wholesaling, Notes & More...

We have investors joining us from many states!

YOUR NET WORTH IS EQUAL TO YOUR NETWORK
We are hosting this event to help increase your contacts
and to further your potential in this industry, so don't miss out!
 Also, Inside Our Publications Discover Finance Leaders

Our VIP Advertisers Include:
FirstKey Lending, LLC, Pacific Private Money,
Zinc Financial, B2R Finance, and Security National Mortgage
among others, learn about these financial resources.

Join Us to Learn About These Companies and More!
~~~~~~~~~~~~~~~~~~~~~~~~~~~~~~~~~~~~~~~~~~~~~~~~~

* Plus, enjoy viewing REI Wealth Monthly, our fully-interactive digital publication
developed for Apple enthusiasts by an investor from San Diego, California
* Learn Tips and Strategies on TOP Real Estate Niches:
Fix 'n' Flip, Wholesaling, Crowdfunding, Buy & Hold,
Local & Out-of-State, Private Lending, Commercial & Residential
 ~~~~~~~~~~~~~~~~~~~~~~~~~~~~~~~~~~~~~~~~~~~~~~~~~
FOR INFORMATION PLEASE VISIT:
CALL: 805.693.1497 | 24 Voice Mail: 310.499.9545
Realty411's main website at: http://realty411guide.com

 Hear the 411 About Us: CLICK HERE
JOIN OUT NETWORK AT NO COST...

 Be sure to get your hands on our new release of Realty411 Magazine, Private Money411 and CashFlow Express either by mail, or by picking up a free copy at one of our events!
ARE YOU A VIP REALTY411 MEMBER YET? IT'S FREE CLICK HERE
      In addition, we publish a digital-only monthly called REI Wealth! Don't miss this:



No matter what, please mark your calendar so you don't miss out on this fantastic real estate and finance expo. Our goal is to provide fantastic resources to help you learn about real estate or grow as an investor. We know your time is valuable, so we have wonderful books, magazines, and other gifts to give away.
Start the year off right with spectacular networking!!! Build NEW friendships and business collaborations with some of the industry's TOP Leaders. Plus, guests will discover new resources to FUND deals. Joining us are incredible speakers, sophisticated investors, and VIP Industry Leaders from across the country.

The LATEST in Finance News and Updates
Learn Investor Tips to WIN in Real Estate in 2016
---
REALTY411'S ARIZONA REAL ESTATE INVESTOR SUMMITT
Welcome Everyone - Thank You for Joining Us.
Education in Saguaro Room - THIRD FLOOR
8:30 am - REGISTRATION BEGINS - WELCOME
10 am – Welcome Message by Coach Collard and Linda Pliagas
10:15 am – 10:45 am - Jeff Dixon, uDirect IRA Services
Learn Information about Opening a Self Directed IRA
10:45 am - 11:45 am – Merrill Chandler, CreditSense
Weaponize Your Personal and Business Credit Profiles
to Hit ANY Lender's Funding Bullseye!
11:45 am – 12:45 am - Jim Beam & Rebecca Rice
Rebecca Rice & Assoc.
Increase the ROI on Your REI – Learn What the Rich Already Know
NETWORKING BREAK | Mingle with Exhibitors in the Lobby - Thanks.
1:30 pm – 3:00 pm – Todd Dotson, (National Room)
Get In, Get Out, Get Paid in Real Estate! DIRECT FROM TEXAS!
  NETWORKING BREAK | Mingle with Exhibitors in the Lobby - Thanks.
3:05 pm - 4:05 pm – Gene Guarino, Real Wealth Network
(National Room)
Where Are the Best Markets to Invest in? Where is the Marketing Heading?
Discover How to Buy Real Estate for Less through Bankruptcy Sales
4:05 pm – 4:35 pm Doug Duggan, Equity Trust Company
 Discover How You Can Take Control of Your Future with an IRA
EXTENDED BONUS SESSION - BONUS SESSION
5 pm – 6:00 pm – Merrill Chandler, CreditSense
Leverage Your Personal and Business Credit Profile into
Hundreds of Thousands in Business Credit Lines and Loans
Thank You to Our Sponsors:
CreditSense
Equity Trust Company
Extend-a-Suites
Mark "COACH" Collard
RealPro Enterprises
Rebecca Rice & Associates
Residential Assisted Living Academy
Todd Dotson
uDirect IRA
---
Thank You to Our Gold Sponsor:


Learn Directly from Real Estate Leaders


Joining Us from Texas: Todd Dotson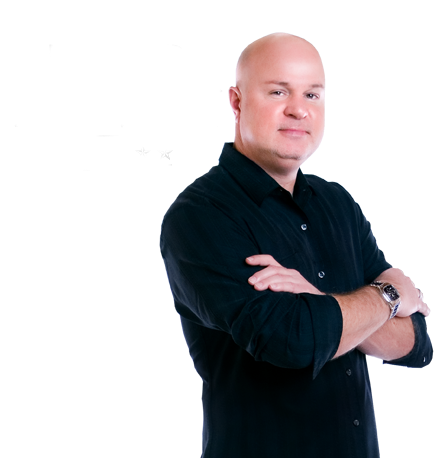 Todd Dotson of Arlington, Texas is the founder of TIER ONE Real Estate® and the Nation's foremost authority on Getting In, Getting Out and Getting Paid. Todd brings a reality-based approach to the business of real estate investing with an emphasis on "buying and selling" to create immediate cash and a system for parlaying that into wealth.
As the developer of the Industry's first  On-Site Mentoring Program, Todd and his team have the unique advantage of having mentored students in every major market in the United States - A claim that only he and his team can make! Hands on experience allows him to seamlessly combine wholesale buying and purchase option strategies -Anywhere, USA, because in the end "The Checks Don't Lie!"™
Todd has many students who reside and work in the Arizona area. One of his TOP students in the area closed on nearly 300 deals last year. Todd rarely speaks at events anymore so don't miss this EXCLUSIVE ENGAGEMENT!

---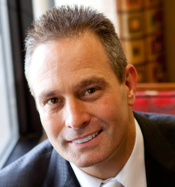 Learn Powerful Communication Strategies

Will "POWER" Duquette


Will "Power" Duquette­, an internationally-renown Master Hypnotist and a Master of Powerful Communication and Super Achievement, has been harnessing and tapping into the powers of the human mind since childhood. Duquette not only Trains you in this mastery, he Programs you to help guarantee your Success in ALL Areas, Mind, Body, relationships, and making more money Fast! He Calls This Wealth Attraction Mastery!

Like many people, Will Duquette came from very humble beginnings and through dedication, education and hard work; he created financial freedom for himself. Will knows he can help you create that very same success for yourself. He will tell you the truth about how to make money! He knows because he's done it from nothing! But it will take something from you … it will take commitment, hard work and the right tools and mindset. That's why Will is sharing everything he learned on his journey to wealth and success with you. He wants YOU to Succeed with the same must have mind set and programs.
 
 Through his Control of the Subconscious Mind, Will Duquette turned his world around. He is a Respected Business and Personal Consultant and a Master Trainer of Human Personal Development Programs. Today, Will is recognized as a leading expert in Subconscious Reprogramming & Persuasion and Influence skill sets which is crucial to your success.

As a Hypnotist, Will Duquette has entertained and educated audiences on stage for many years. He is the creator of the most Powerful, Funny, and Impactful Hypnotic Stage Show in the world! He has countless success stories of people just like you and have trained with him and have transformed their lives forever! (YOU CAN TOO!) Come watch, learn, and experience this mostly misunderstood power we all have within us and learn how you too can achieve anything you set your mind to, when trained how to properly from Will Power Duquette. Learn to Take Control of your Mind, the outcome of life, and your future.
 
Most people think they need more "HOW TO" information in order to achieve wealth, but this simple is not true, most people need the proper mind set to achieve their dreams and goals and that is exactly what Will Duquette will show you how to achieve.
 
Join Will Duquette and You will learn to create a Millionaire Mindset and how to be programmed for a    Massive SHIFT in YOU and your daily life and lifestyle! Learn to conquer your Fears and become limitless and start Taking Actions TODAY on what you know you should be doing and not be stopped anymore. Become unstoppable so you can attract and build wealth faster and easier than EVER before. Double your income and live a rewarding, empowered life. Explode your self-confidence "at will" and instantly commit to your success. Will Duquette created a powerful and permanent shift in his life and now he will show you how to create your own Personal Power SHIFT, Start TODAY!      

We have the pleasure of hosting out of state
 and local real estate industry leaders. Join Us!
Don't Miss a MOTIVATIONAL Talk with Mark "Coach" Collard - Direct from Nevada - 1 Day to Spend With YOU!
Coach's Corner - the OUTBACK! of Real Estate
 Coach Collard is founder & CEO of Coach Collard Real Estate, a seminar and empowerment company in Las Vegas!
Coach Collard travels and speaks internationally on real estate, and he hosts events all over the Southwest for real estate professionals and real estate investors. His mission is to fundamentally change thinking in real estate from fear-based to empowered.
His passion is to empower people to break through their limiting beliefs around acquiring real estate to create even more profits and to maximize their bottom line. He is an innovator that takes action on unique market opportunities and develops exit strategies that are market proof, creating success and maximizing ROI in any/all markets.

---
Learn About the Opportunities to Invest and Own
Assisted Living Facilities with Gene Guarino, CFP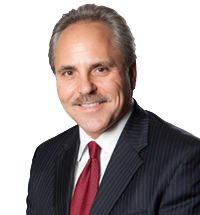 Learn step by step how to turn a SFH into a cash flow machine. How to make $5K $10K or $20,000 per month and how to get TWICE the fair market rent for your property.
This is THE opportunity for the next 20 years in real estate investing.
Come and learn, step by step how to turn a SFH into a Cash Flow Machine. With 77,000,000 baby boomers already here, this is an unstoppable Tsunami of opportunity for you and your portfolio. Here are the facts:
* 10,000 people a DAY are turning 65.
* 4,000 people a DAY are turning 85.
* 70% of those people will need help for an average of 3 ½ years.
Many of them will be living somewhere other than in their own home or apartment. They will be paying someone $3,000, $5,000 or even $10,000 a month to live there during those critical years. It could be you that collects that money or it will be someone else. Either way they will definitely be paying someone and so will you.
In this session you will learn how ONE Assisted Living Care Home can earn you $5K, $10K $20K or more EACH MONTH for the rest of your life. You will also learn how you can get TWICE the fair market rent for your rental home now AND have a long term, hassle free tenant as well.
---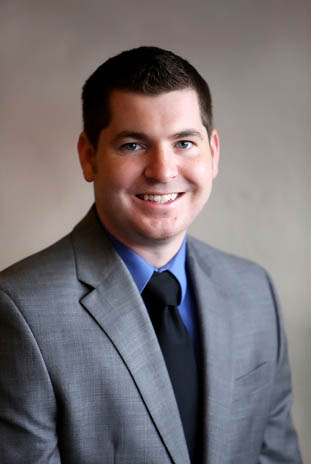 David Duggan
Equity Trust Company, National Education Speaker
David Duggan, a National Education Speaker and Senior Account Executive with Equity Trust, dedicates his time outside the office to educating investors across the U.S. about the benefits of self-directed IRAs and other alternative investment options. In addition to holding a Bachelor's degree in Business Administration & Marketing from Toledo University, David has more than six years of sales experience and has personally conversed with over 4,000 investors during his tenure with Equity Trust. David takes pride in observing the success of his clients, which further fuels his passion of the financial services sector.

Presentation Title: Alternative Asset Investing: Leveraging Self-Directed IRAs
Self-Directed IRA/401(k) investing, although widely misunderstood and underutilized, allows investors to architect a diversification strategy with assets often not found in traditional asset allocation models. Assets including, but not limited to, real estate, mortgage notes and trust deeds, small businesses, joint ventures, private equity, and precious metals.
David offers a comprehensive self-directed IRA/401(k) educational program, providing useful tools, resources, and insight into the methods used by Equity Trust's 130,000+ clients. The strategies discussed will demonstrate methods to potentially eliminate capital gains tax and ordinary income taxes within your real estate and or alternative investment assets. Attendees have the opportunity to leave this training with the knowledge and guidance to formulate and implement alternative investing into their financial plan. We look forward to seeing you there!

About Equity Trust Company
Equity Trust Company, a passive custodian with its corporate headquarters in Greater Cleveland, Ohio is at the forefront of the self-directed retirement plan industry. The Company specializes in the custody of alternative assets in self-directed IRAs, Coverdell Education Accounts, Health Savings Accounts and qualified business retirement plans. Along with its affiliates, Equity Trust Company provides services to more than 130,000 individuals and businesses nationwide with $12 billion in assets under custody. Since 1974, the company and its affiliates have helped investors take control of their financial future by providing education and administration services related to self-directed retirement accounts. Visit http://www.TrustETC.com for more information.

EXCLUSIVE THOUGHT-PROVOKING EDUCATION!
JIM BEAM

 builds valued long term relationships by combining careful attention to clients' goals with integrity and experience.

He is a trusted leading expert in training others how financial institutions leverage money and how to emulate them.
Jim earned two degrees in business management and spent the first 25 years of his career managing over $500,000,000 in real estate and major construction projects.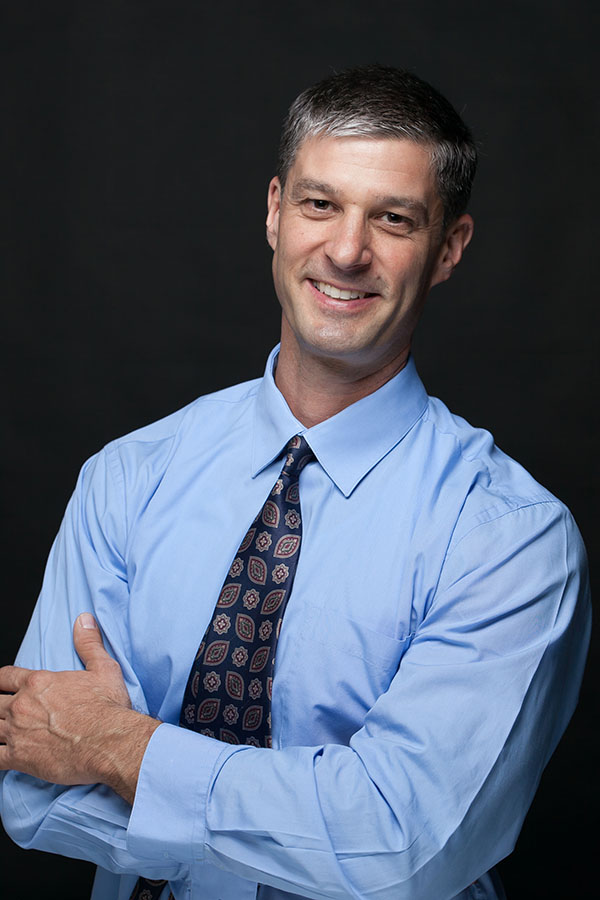 Jim has been married to his wife, Shannon, for 22 years and they have been blessed with four children.  Together, they have enjoyed over 25 years in various aspects of business management and ministry outreach. 
Their life verse is Proverbs 3:5-6.  Jim and Shannon share their passion to add value to their client's economy by illustrating proven processes to protect, use, and grow their wealth providing certainty in uncertain times.
---
Meet Author Rebecca Rice and Discover
  her "Living Benefits" Strategy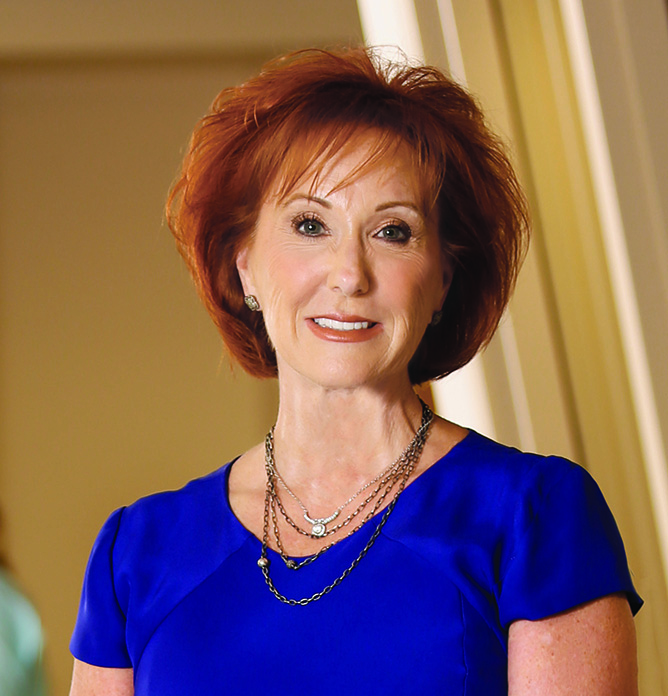 At age 37 Rebecca Rice suddenly became single with three small children. Without any
source of income, Rebecca faced food scarcity and homelessness. "I know what it's like to be without," Rebecca said. "I made it my goal to never let that happen again."

She started working—and worked hard! She learned and advanced to the point where she
started her own business. Along the way, she kept that passion for financial security for herself and for her clients. "I was drawn to financial services because it's such a concrete, specific way to prepare for the difficulties life throws at you," Rebecca said. For 24 years she read and studied books, journals, newsletters, and the leading trends to best help her clients secure their financial future.

Every client of Rebecca's becomes a friend. She treats them with respect and esteem and shows a relentless determination to make sure they become financially solid. "I found people did everything Wall Street and the best financial minds recommended. Yet most were not truly successful," Rebecca said. "The traditional strategies just don't work as
promised for the average person."


In 2003 Rebecca discovered Nelson Nash's book, Be Your Own Banker. She stayed up all night reading it. It just didn't seem possible. So she asked her CPA to read it. He had never heard of the strategy either.

Together they tried to punch holes in the theory behind Nash's book. They ran the numbers. They ran the numbers again. And it worked! When her CPA called and said he wanted to set up four accounts for his family, she knew they were on to an amazing secret. How could she not have known about this incredible wealth-building strategy before now?

The new strategy called for great integrity and sacrifice. She'd need to work three times as hard for the same amount of money. But for her clients, it was a godsend! It was an assured way to build risk-free, tax-deferred wealth and still have access to money for purchases, college expenses, even retirement living. It multiplied the growth of assets, and even helped grow your money as you borrowed and paid for purchases!

Rebecca fully used this "Living Benefits" strategy. She tried it herself and found success. She used it more and more. To date she is fully vested in this strategy and has the comfort, control, and peace that financial security brings. As of 2014, Rebecca has written over 3,000 uniquely designed policies. She's gained certification in the knowledge and application of "Living Benefits" strategies. She's used the "Living Benefits" for herself and her clients in every way possible. She stands as the go-to expert for the "Living Benefits" strategy.

---
* Due to a conflict of schedule or other unforseen circumstances, speakers may vary.

SPECIAL INFORMATION JUST FOR REAL ESTATE PROFESSIONALS!
** OUR FREE EXPO HAS TONS OF VALUABLE
INFORMATION * MINGLE WITH VENDORS **
NON-STOP NETWORKING!
Please bring plenty of business cards.
Meet with Private Lenders
 ** Speakers may vary due to schedule conflicts **
 Learn About Our NEW MONTHLY online-only magazine
LEARN ABOUT OUR ONLINE-ONLY REI WEALTH MAGAZINE! The newest addition to our Realty411 media company is here EVERY MONTH giving you the latest news and information in a NEW AGE ERA, learn about this new issue here.

---
* Realty411's CEO/Publisher *
Meet Our Local Publisher
 (Mom, Journalist and Investor)
I love real estate!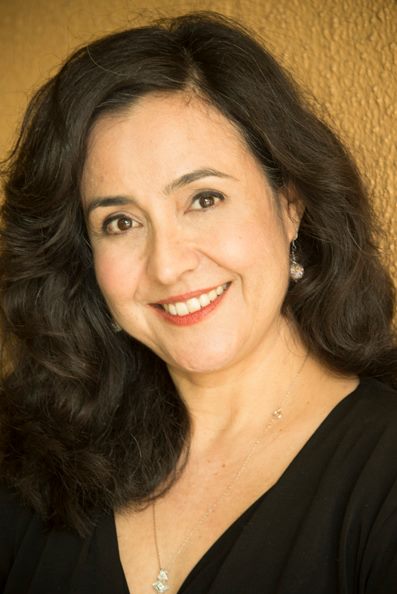 In addition to my career as a real estate investor and publisher, I am also a licensed real estate agent in California and produce free expos around the state and throughout the nation. 
Come discover techniques that can help YOU understand real estate and skyrocket your portfolio.
TRUE STORY: I met my own "personal" private lender at one of my events in Orange County, California, a few years ago. We had a profitable transaction and built a great relationship. He also became a trusted advisor to my buisiness. I believe networking can take your real estate portfolio, business and life to a whole new level, join us!

I hope you can join us, please come say hello to me! It is always a sincere pleasure to meet our readers and fans.

*Results are not typical. Investing is real estate is risky and can result in a complete loss of capital. Please invest with caution and do careful due diligence. Thank you.

PICK UP OUR LATEST PUBLICATIONS HERE! FREE EXPO, FREE ISSUES.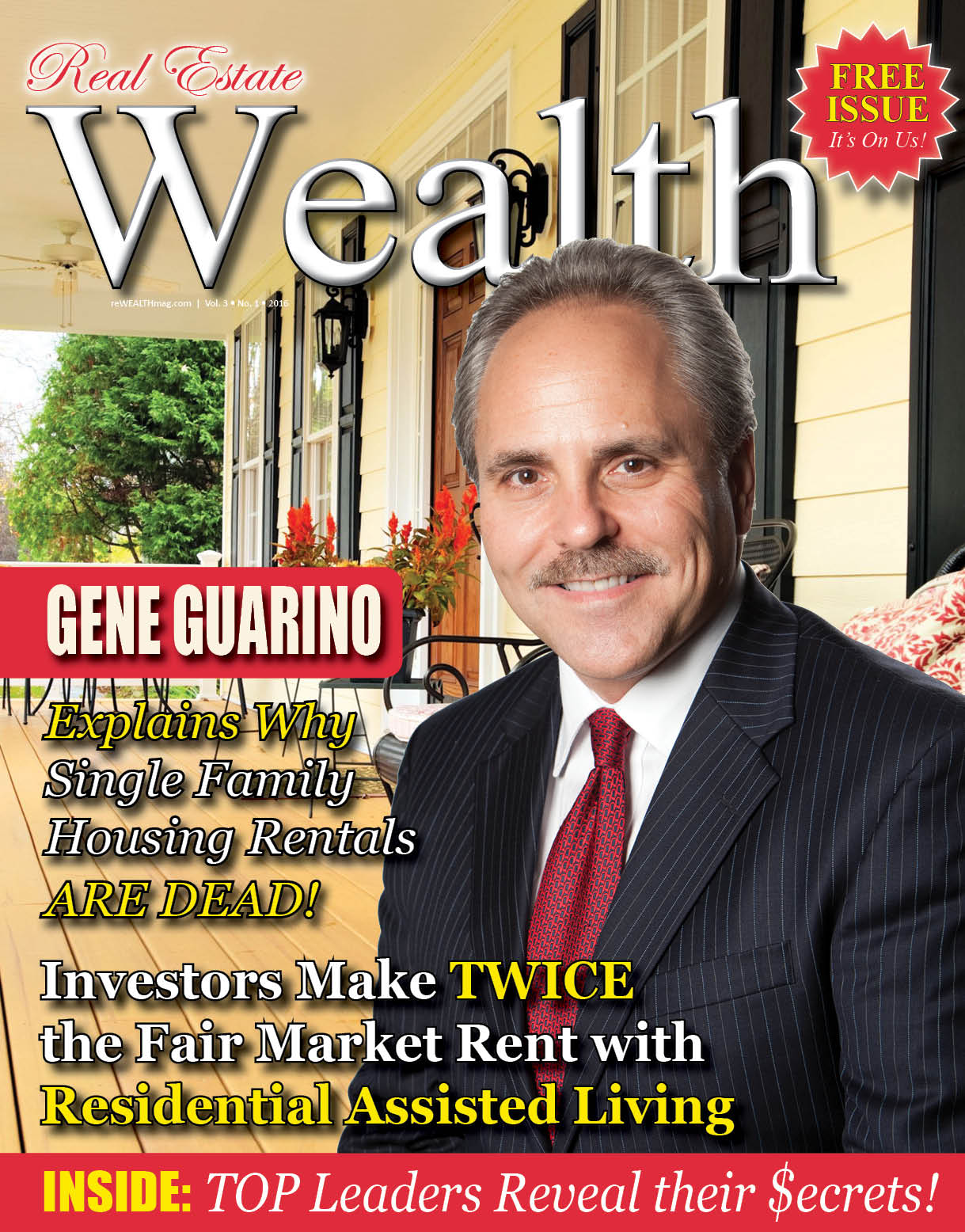 ---
Watch a video from one of our events!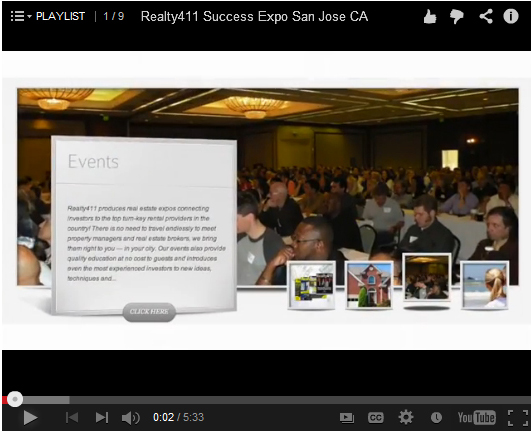 LEARN ABOUT OUR ONLINE-ONLY REI WEALTH MAGAZINE! No, we are NOT kidding, we now also own a MONTHLY digital magazine just for iPad and iPhone addicts! The newest addition to our Realty411 media company is here EVERY MONTH giving you the latest news and information in a NEW AGE ERA. Learn about our new issue here!!
---
 * Learn to Create Passive Income in 
focusing on Cashflow and Appreciation
* Find HOT Markets Locally & Other Key Markets
* Meet Turn-key Providers & Property Managers
* Learn Techniques from TOP Investors in the Nation
* Learn Everything You Need to Know about
PRIVATE LENDING to Always Have Capital for Deals!
* Protect Your Portfolio by Diversifying Your Estate
* Receive a General Overview of the Current Market

Disclosure and Information - Attention All:
The publications, events, expos and mixers produced and promoted by Realty411guide.com, reWEALTHmag.com, CashFlow Express, REI Wealth Monthly and/or their owners, employees, agents, and affiliates (collectively "411") are for informational and entertainment purposes ONLY. The information and presentations provided therein do not constitute an offer or solicitation to buy or sell securities or real estate. Please be aware that real estate investing is VERY RISKY and could result in a loss of your capital. Should you have any questions about our events, or speakers/sponsors, please call our office at 805.693.1497. We strive for transparency and a high level of ethics in our industry, should you have any questions, concerns or complaints, please let us know.

When & Where

Hilton Phoenix Airport
2435 South 47th Street
Phoenix, AZ 85034


Saturday, March 12, 2016 from 10:00 AM to 5:00 PM (MST)
Add to my calendar
Organizer
Realty411 Magazine & Marketing

* Event Organized by Realty411 *
Based in Santa Barbara County, Calif., Realty411 publishes online and print magazines, e-newsletters, produces expos, and mixers around the United States. Their mission to educate and empower everyone from all walks of life to invest in real estate. The media/marketing company is owned by a real estate investor and licensed California real estate sales agent. Realty411 currently reaches more personal investors around the nation with their in-house expos and events than any other realty investor publication in the world. Many expos are charity events where awareness and donations are raised for numerous worthwhile organizations, which focus on children, assisting the homeless, victims of domestic violence, and animal welfare.
For information, call: 805.693.1497 or visit http://realty411guide.com/events or
our new expo website: http://realty411expo.com
To contact us directly, call: 805.693.1497 or realty411magazine@hotmail.com
Save
Arizona Real Estate Investor Summit - Network, Learn & Connect this 2016