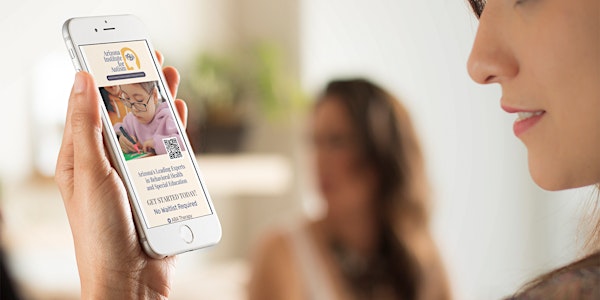 Arizona Institute for Autism: ABA Therapy 101 Pop-up
Join the Arizona Institute of Autism Education Community Event
When and where
Location
9375 E Shea Blvd suite 101 9375 East Shea Boulevard #suite 101 Scottsdale, AZ 85260
About this event
New to ABA Therapy and special education resources? Join the Arizona Institute for Autism (AIA) and meet Clinical Director, Rula Diab, M.Ed, BCBA, LBA for a special educational pop-up event. In a safe, diverse, and inclusive community, learn more information about autism resources and programs for learners ages 2-17. Providers and Advocates alike will share their experiences and there will be a Q&A session. Limited seats are available!
Enjoy refreshments and relax knowing that you're in good hands with Arizona's leading experts in Behavioral and Special education.
Who should attend?
We encourage parents/guardians, loved ones, and care providers to attend our educational events.
Why the Arizona Institute for Autism?
At the Arizona Institute for Autism (AIA), our mission is to improve special education and strengthen communities throughout Arizona. We offer a variety of evidence-based, clinical services for individuals ages 2-17 years old for children with autism spectrum disorder and other developmental disabilities. Our clinical services are conducted in-center with a focus on helping your child attain a better quality of life and a greater sense of independence.
Compassionate In-person Care
A successful learner's experience starts with an attentive and passionate skilled team of trained professionals who work with you throughout your kiddo's journey.
Individualized Results for the Whole Learner
We provide individualized care by working with families to understand a learner's individual needs before we apply our insights of a tailored integrated treatment plan.
Sensory-Friendly Rooms
We go to every effort to ensure that our learner rooms are private, playful, and educational. Your comfort, safety, and privacy are our foremost priority.
Convenient and Affordable
An all-in-one integrated service for your kiddo's special education needs, the Arizona Institute of Autism (AIA) offers and accepts most insurance plans for ABA therapy. Contact us to discuss flexible financing options.