Description
Arizona Brewers Ball presented by the Arizona Craft Brewers Guild
November 18, 2017
6-10pm

Warehouse 215 @Bentley Projects
---
---
Swing into our Prohibition Party where the 18th amendment is in full effect. Dance, Eat and Drink Arizona craft beers at the Arizona Craft Brewers Guild's second annual Brewers Ball. Enjoy as you are transported back to the 1920's. A mystery or two may even be in store for you.
Do you want to dazzle clients, friends or colleagues? Reserve your table today or book your tickets online.
Attendees should come dressed in their best 1920's garb and be prepared to give a "password" at the door. Expect a variety of award-winning craft beers paired with a special chef inspired menu.

Click to expand menu.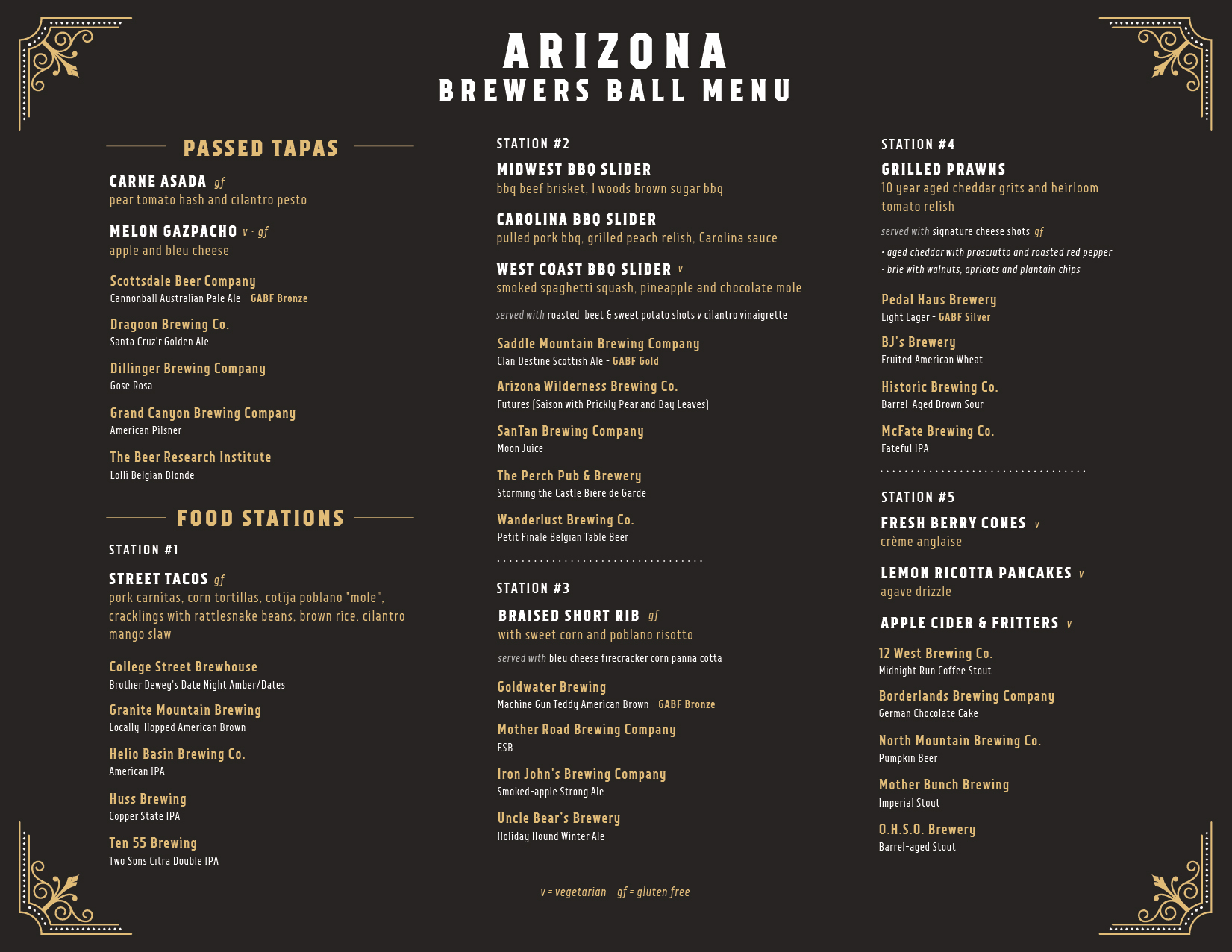 Music by the Uptown Big Band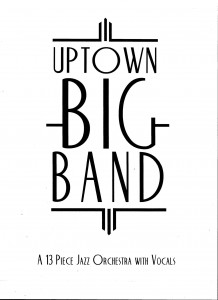 Presale Tickets: $125 Tickets are $150 at the door.
Includes:
Craft beers and chef-inspired tasting menu. Delight your taste buds as you move from station to station and sip on award-winning Arizona craft beers.
VIP Table Reservations: $2000 (10 tickets)
To purchase a VIP table, please contact: Tiffany@craftbeeraz.com or 480.586.6711
Table reservations include craft beers, a chef-inspired tasting menu and the following:
Welcome cocktail (prohibition "tea")

Exclusive VIP "secret entrance" to the pre-cocktail event.

Red Ropes

Special key and access area

Additional hors devours, specialty beer.

Package includes an exclusive area with an additional password to enter.

Prime seating area
*Additional wine and spirits will be available for purchase at the event
*Silent Auction
*Cocktail Attire
*Parking on site (parking is located jsut to the west of the venue and is free)
*21 and over event
Proceeds from this event benefit the Arizona Craft Brewers Guild and the George Hancock Fund