Description
The Long Now Foundation welcomes
Ariel Waldman of Spacehack.org
to discuss The Future of Human Spaceflight

@ The Interval at Long Now: Doors open at 6:30; the talk begins at 7:30
Join us afterwards for drinks and conversation with our speaker
Ariel Waldman will discuss her work on The Committee on Human Spaceflight, including their recently-completed study of U.S. human spaceflight efforts. She was appointed by the National Academy of Sciences to serve, along with scientists from around the country and various space industry leaders, in recognition of her work helping people around the world participate in space exploration efforts, regardless of their scientific background. The committee was convened at the request of the U.S. Congress.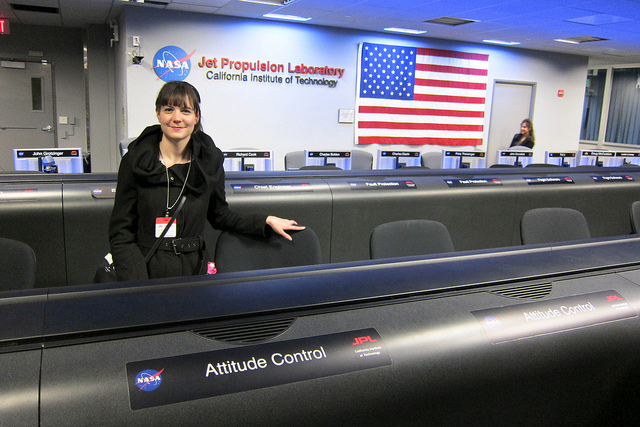 Ariel Waldman at JPL photo by Ariel Waldman
Waldman will also discuss her work with Spacehack.org and Science Hack Day. Science Hack Days around the world bring together scientists, technologists, designers and everybody else, to build cool science projects in a weekend. Spacehack.org maintains a directory of ways that anyone can help with space exploration: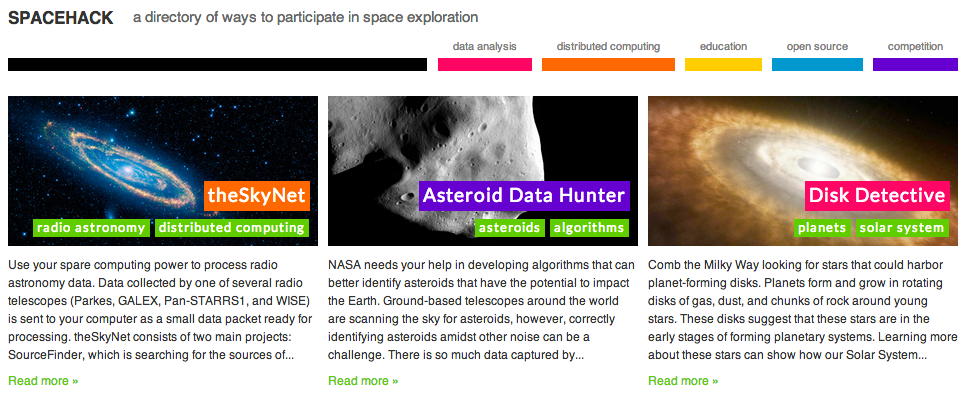 She is also the primary instigator of Science Hack Days; since 02010 dozens of Science Hack Days have been organized around the world. They bring together people with good ideas about space including scientists, technologists, designers and everybody else, to build space-related projects in a weekend. The 5th annual Science Hack Day San Francisco will take place on October 4-5, 02014.
Ariel is a fellow at Institute For The Future and has been recognized by the White House as a Champion of Change in citizen science.
Interval donors hear about our events first: there's still time to become a charter donor.
Organizer of Ariel Waldman at The Interval: The Future of Human Spaceflight
The Interval at Long Now is a bar, cafe and venue for talks and other gatherings located in historic Fort Mason Center on San Francisco's north shore within site of the Golden Gate Bridge and Alcatraz. The Interval serves delicious beverages in a room full of mechanical wonders and thousands of books.
We are open daily from 10AM to midnight. Events are typically on Tuesday nights a few times a month. Tickets usually go on sale 2 weeks prior to the event. Our talks tend to sell out quickly due to our limited capacity.
Long Now members can purchase tickets before the general public.
The Interval is home to The Long Now Foundation which is dedicated to long-term thinking through projects including building a 10,000-year Clock, the monthly Seminars About Long-term Thinking (SALT), The Rosetta Project, PanLex, and Revive & Restore.