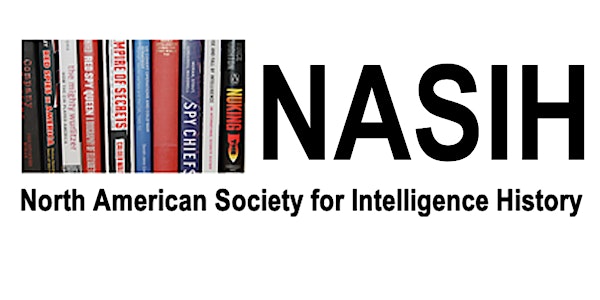 Ariane Knüsel, China's Use of Switzerland as an Intel Hub in the Cold War
NASIH hosts monthly "Brown Bag Lunches" to learn about current scholarship in the field.
Refund Policy
Contact the organizer to request a refund.
Eventbrite's fee is nonrefundable.
About this event
NASIH presents: Dr. Ariane Knüsel, "'Tell the Consul-General, I can give you everything that is interesting': China's Use of Switzerland as an Intelligence Hub in the Cold War."
The cost: This event is free for registered NASIH members and $5 for non-members.
The topic: Switzerland was one of the few Western European countries to establish diplomatic relations with the People's Republic of China in the 1950s. As a result, China used its Embassy in Bern and the Consulate-General in Geneva to establish and operate a variety of national, international and transnational intelligence networks from the 1950s to the 1970s. Tens of thousands of Swiss archival files that were temporarily declassified for this research project show a picture of Chinese intelligence that differs from previous publications dealing with Chinese intelligence in the USA in the Cold War or after the Cold War period. In the 1950s and 1960s, intelligence was such an essential part of China's diplomatic presence in Switzerland that many, if not most, senior Chinese diplomats were either active agents, handlers, or had previous intelligence experience. The networks they created and operated included UN officials and other employees at international organisations, ethnic Chinese students, Chinese scientists, and others. The Chinese in Bern also operated transnational networks of embargo goods dealers in order to obtain goods that were banned due to the CHINCOM embargo, particularly those required for the production of nuclear weapons. Swiss counterintelligence collaborated with various Western counterintelligence agencies to stop these activities, but legal constraints and administrative issues made their work very difficult.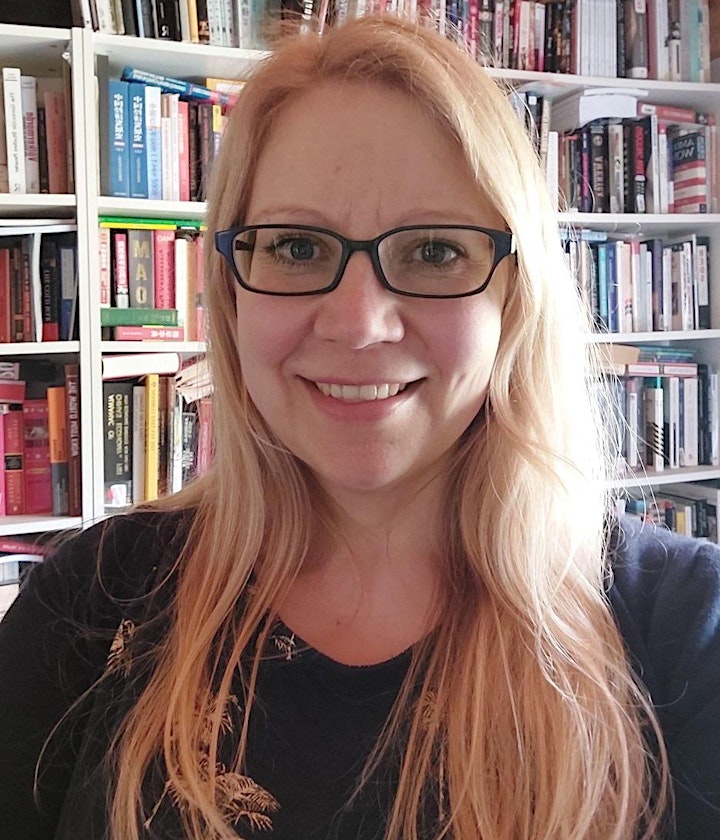 Dr. Ariane Knüsel is Privatdozentin (habilitation) and external scientific collaborator at University of Fribourg, and associate researcher at Diplomatic Documents of Switzerland (dodis.ch) and the Europainstitute, University of Basel. Her current research focuses on Chinese foreign relations in the 20th century, Chinese intelligence in Europe in the Cold War, and Swiss counterintelligence. Her publications include China's European Headquarters: Switzerland and China in the Cold War (Cambridge University Press, 2022); "Swiss Counterintelligence and Chinese Espionage in the Cold War" (Journal of Cold War Studies, 2020); "'White on the outside but red on the inside': Switzerland and Chinese intelligence networks during the Cold War" (Cold War History, 2020), and Framing China: Media Images and Political Debates in Britain, the USA and Switzerland, 1900-1950 (Ashgate, 2012).
The North American Society for Intelligence History (NASIH) was formed in the summer of 2016 by Sarah-Jane Corke and Mark Stout. Their goal was to encourage and support the study of intelligence history in Canada and the United States and to highlight the accomplishment of those in our field.
Membership is currently open to anyone interested in the historical study of intelligence anywhere in the world but is subject to review. As of September 1, 2022, annual membership dues are $50 with discounts available to students and others in special circumstances. Click here for more information and to apply for membership.