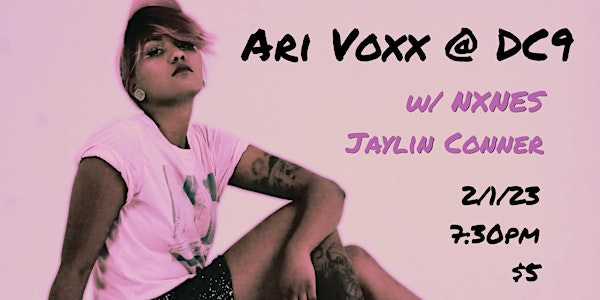 Ari Voxx - DC9 Residency
Black Magic: celebrating the 1st day of Black History month with imaginative Black DC creators with Jaylin Conner and NXNES
When and where
Location
DC9 Nightclub 1940 9th St NW Washington, DC 20001
Performers
Headliners
More Performers
About this event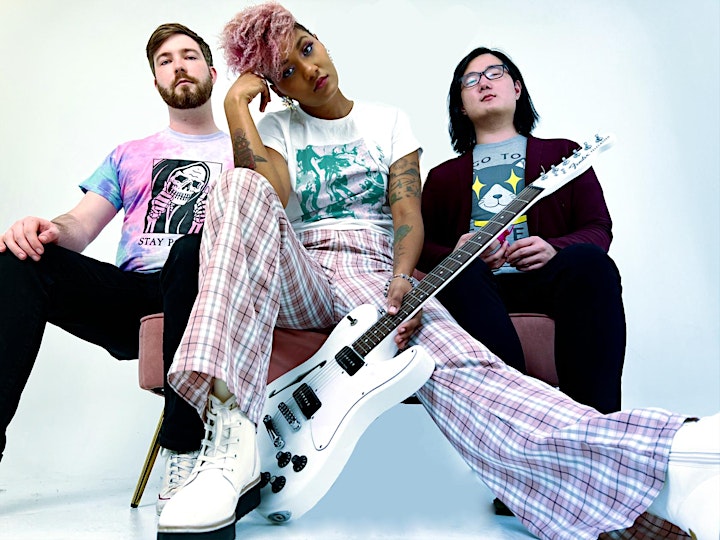 Ari Voxx
WEBSITE | FACEBOOK | INSTAGRAM | SPOTIFY | BANDCAMP | SOUNDCLOUD
Ariana Harbin is a 2022 Wammie finalist and DC-native who's been performing and writing music for years. Previously known for her jazz and neo-soul vocals, she now focuses on writing music that is authentically her, transcending genres. With influences like Cocteau Twins, The Cure, Imogen Heap, and Zero 7. Now featuring her 4 piece band, The Sad Lads, Ari's sound is dreamy, indie, melancholic, and sad - expect to feel retro vibes, catchy melodies, smooth, buttery vocals, and emotional lyricism.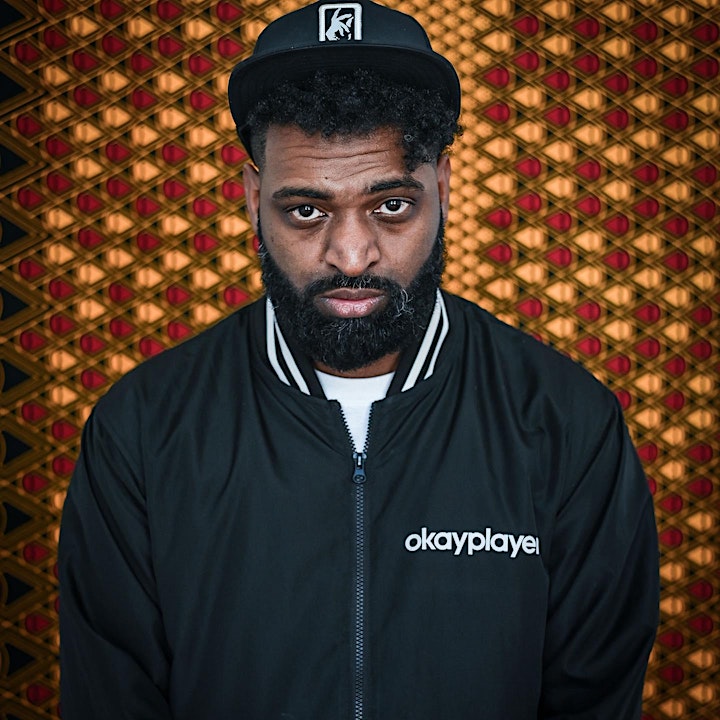 NXNES
WEBSITE | FACEBOOK | INSTAGRAM | TWITTER | SPOTIFY | SOUNDCLOUD
NXNES, the brainchild of Jo-Jo Rose, is the idealist concept that we are all on the same level (0 = 'NONE') and should strive to treat each other as such.
The guitarist/bassist/drummer/producer believes in curating a vibe with the message that "it's all ephemeral and crumbling, but that doesn't mean you can't be your best!" Based out of Washington, DC, NXNES's work can be found on NXNES.com and streamable everywhere you listen to music. His sound is best described as Dark Soul and Beats.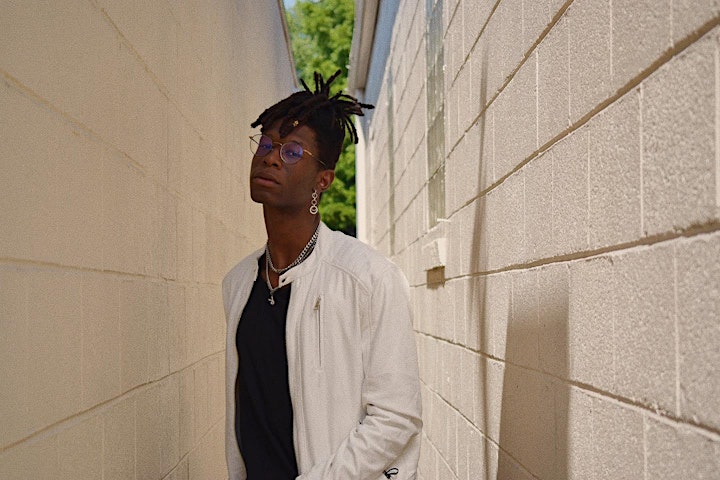 Jaylin Conner
FACEBOOK | INSTAGRAM | TWITTER | SPOTIFY
Singer-songwriter Jaylin finds curiosity, animosity and joy in the realities of every day life. Whether that be materialistic "tall stacks of benjis", an item that "fuels" his confidence, or the fleeting, freeing, emotions that comes when he is forced to reset; I needed a reset" says Jaylin. Born and raised in Washington, D.C., Jaylin began playing and writing songs when he was 15, exploring textures and colors, our young artist pulls inspiration from old R&B singers such as Jill Scott and Brandy his mother would play around the house. Writing, producing, record, and mixing for himself, Jaylin released a a tape titled "Cassette Tapes: Jaylin Vol. 1", followed by scattered responses, leading him to a new path of music production and storytelling. No less than 5 months, Jaylin finalized a more serious body work and released his debut record"Twenties" a deep exploration into the mind of the young distilled artist. Exploring the early years of an adolescent between the years of 19 through 22, Jaylin captures fleeting feelings, growing pains, loss, friendship, love, intrusive thoughts, and self examination all in which carry this six track record to the finish line.