Argentine tango performance and pre-milonga class event with wine and cheese with Alex Sosa and Allegra Buillet.
About this event
Argentine tango performance and pre-milonga class event with wine and cheese on Sunday, June 13th at 6PM - 8:30pm
Sedona Arts Academy 7000 SR 179 Ste. C-100, Sedona, AZ 86351
2 1/2 hours of Argentine Tango training with Alexander Sosa & Allegra Buillet
• The Tango Embrace
• Introduction to the Milongas
Biographies of dancers:
Alexander Sosa was 14 years old when he started in the dance world, beginning his dancing career in Salsa. At age 17, he took Jazz dance classes and by 18 years old he became a salsa dance instructor and also dancer at the Rico Son Sabor Dance Company. During this time, he also studied ballet, taking intensive seminars on posture and dancing lines for the next 6 months. At 21 years of age, he found a motive for his new passion; Argentine tango dance, and for the next 5 years he started his dancing career under renown instructors such as: Sebatián Achával, Sebastián Jimenez and María Inés Bogado, Daniel Nacucchio and Cristina Sosa, Jonathan Spitel and Betsabet Flores, Osvaldo Zotto and Lorena Ermocida and Ernesto Balmaceda and Stella Báez (among many others).
He has been traveling internationally and teaching around the globe from China to the USA and throughout Europe, Asia, Central and South America. His accomplishments in Argentine Tango include but are not limited to the following: World finalist in the "Mundal de Tango" for three consecutive years starting in 2015, 2nd place in Milonga, 3rd place in Vals and 2nd place in Milonga Dancers of the World (Milongueros del mundo) at the Metropolitano in Buenos Aires 2016, Champion for Tango Salon in 2014 for International Competition in Manizales Colombia at "Manizales es Tango", Finalist 4 consecutive years in Colombian National and International competitions. Aside from teaching worldwide and winning international competitions, he also starred in "Tango-Corp" Company in Mexico, "El Café de Buenos Aires" at the tango house show in Argentina and "Capo-Tango" company of Javier Andrés Sánchez.
Allegra Buillet started dancing ballet at the age of four and was a soloist in the Nutcracker. She trained in classical ballet for many years until college and studied hip hop dance and performed at the age of 11. During her time at the University she began to discover couples dancing from Salsa and Swing to Tango dancing. After falling in love with the Argentine tango, she decided to move to Buenos Aires in 2018 to study intensively with the "Maestros" in Argentina. This training was mainly focused under the following masters: Los Veliz, Moira and Javier Rodriguez, Vanesa Villabla and Facundo Piñero, Adriana Naveira and Fernando Sanchez, Julio Balmaceda, Jonathan Spitel and Aurora Lubiz, Daniel Naccuchio and Cristina Sosa, Sebastián Achával and Sebastián Jimenez.
In 2019, Allegra completed a six-month musicality series with Ignacio Varchausky on the fundamental styles of tango. In 2021 she completed a Musicality 1, 2, and 3, intensive and DJ workshop with Horacio Gordoy and a certified training with "El Cxuce Tango" ballet from the directors: Vanesa Villalba and Facundo Piñero. Furthermore, she was a Finalist at Venado Tuertos Championship, 2019 in Santa Fe, Argentina, a runner-up for the semi-finals in the Mundial de Tango in Buenos Aires, 2019 and participated in the Metropolitano competition in Buenos Aires, 2019. Allegra is excited to bring her knowledge and years of development to help you develop as an Argentine Tango dancer.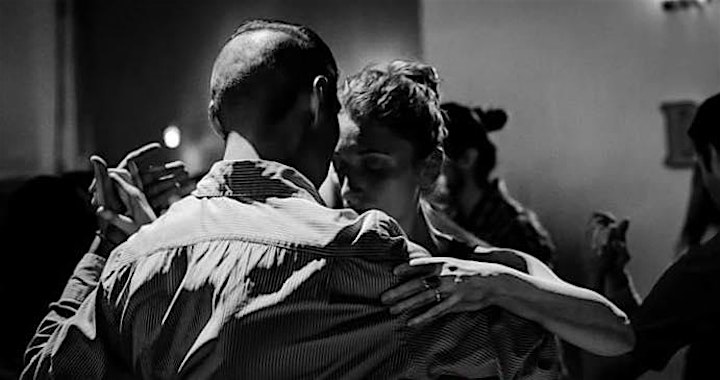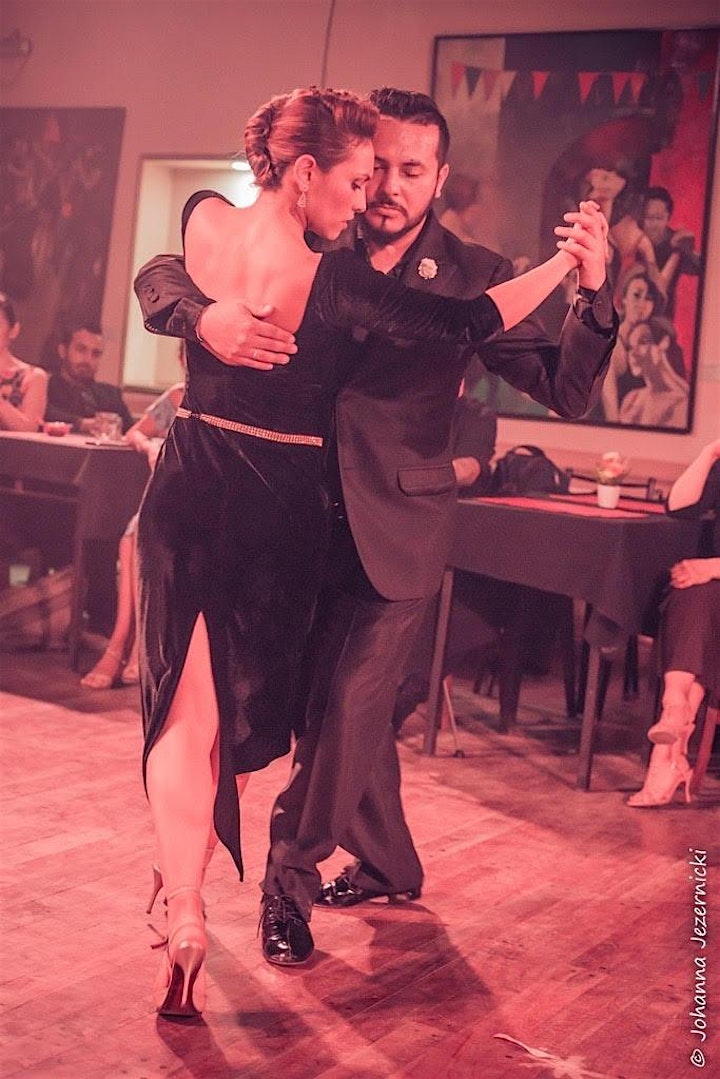 Organizer of Argentine tango performance and pre-milonga class event w/ wine and cheese