Description
Dying Laughing
A glimpse into the craft, creative process and complicated lives of stand-up comedians.

The agony and the ecstasy of being a Stand-up Comedian - and the boring life bits in between.

---
Join us at our exclusive Santa Monica location for a special invite screening of this hilarious character-driven film!
Chris Rock, Amy Schumer, Sarah Silverman, Jerry Seinfeld and the late Garry Shandling are among the dozens of comedians to sit down with British Filmmakers, Lloyd Stanton & Paul Toogood, to discuss the highs and lows of their careers as stand-up comics. The cinematic style and technique used in this documentary brilliantly strips the performers environment away, much like that which they fill when performing on an empty stage. This highlights the mission behind the documentary to illuminate stand-up comedy as an underappreciated art form, with stand up comics commonly being referred to as performers rather than as artists.

Beyond their tenacity and their talents as entertainers and wordsmiths, standups are, Rock says, "the last philosophers." – Hollywood Reporter

---
---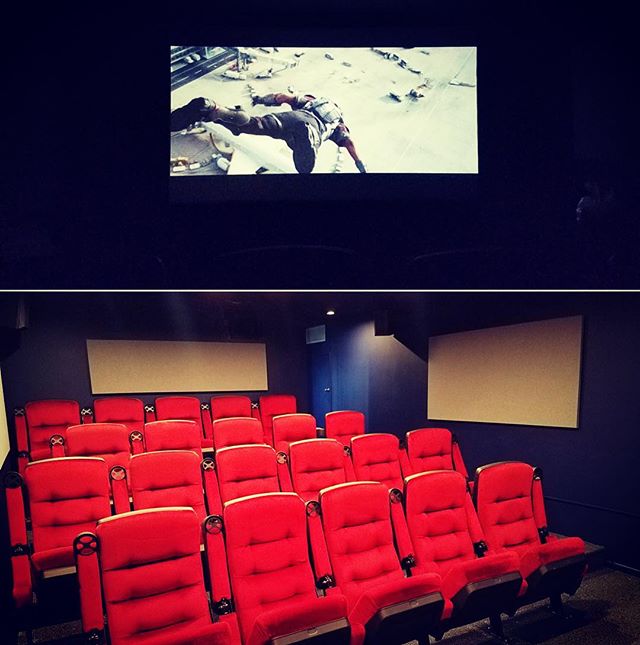 Ask us about the Arena Cinelounge Membership Program and start filling your calendar with events, screenings and premieres; and get connected with the cast and creators of your favorite indie features, documentaries and shorts.
Arena Cinelounge Santa Monica caters to private cinema on-demand, invitation only word of mouth screenings and special events, previously known as Santa Monica Screening. 21 seat digital. 5.1 surround sound presentation.

Arena CInelounge policies in effect.
Parking on Euclid street, just blocks away from the 17th St. Metro rail.
Save
Save