Description
Dear colleagues,
AREAA Vancouver's 5th Annual Summer Summit is just round the corner. Once again, we are going to have an awesome summit full of most current relevant information to the real estate market. We have invited many renowned speakers from Canada, US and China. Topics included the followings:
The Impact of Currency on Global Real Estate Investment

How Politics Can Affect the Flow of Global Capital

Government Intervention: Can It Cool a Hot Housing Market?

China's Capital Controls and Their Effect on Global Real Estate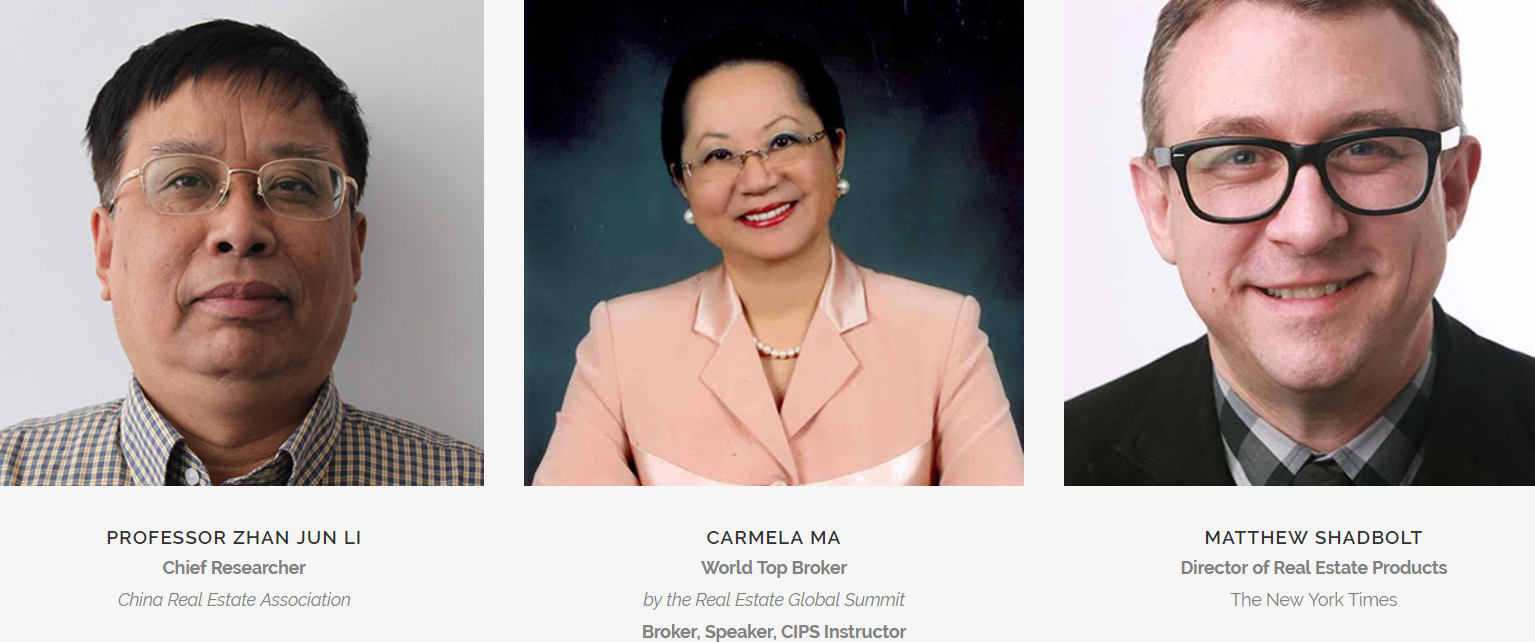 Real Estate Representitives Receive 3 PDP program and incl breakfast and lunch.
REAL ESTATE INNOVATORS AND VISIONARIES
Date: June 8, 2017
Location: Sutton Place Hotel – 845 Burrard St, Vancouver, BC V6Z 2K6
Cost: $149 (members), $199 (non members) – Appetizers, Refreshments and Lunch provided.
TIME SPEAKER TITLE INTRO
8:45am - 9:10am Tony, Scott, Amy, Carmen OPENING SESSION
9:15am - 9:55am Carmela Ma The Impact of Currency on Global Real Estate Investment Leslie
10:00am - 10:45am William Mah, Charles Ruffin Today's Lending Policies and How They Affect Housing Affordability
10:45am - 11:00am BREAK
11:00am - 11:30am Michael Thorne, Jesse Peters and Matthew Shadbolt
11:30am - 12:00pm Michelle Van Ruyven, Atsuko Yube, Carmen Chong
Moderator: Don Pingaro AREAA Global Presents Outside of the Box Investment Opportunities Scott Olson
11:30am - 12:15pm Amy Kong, Zar Zanganeh, Maria Babaev Creating a Team Culture for a Successful Real Estate Business Tony Joe
12:15pm - 1:15pm Rosann Copher, Orlando
Moderator: Roxanne Reid LUNCH
1:15pm - 2:00pm Don Pingaro, Peter Hann How Politics Can Affect the Flow of Global Capital
2:00pm - 2:45pm Richard Bell, Chris Troke Next Gen Tools for Transaction Management and Development Planning Don Pingaro
2:45pm - 3:00pm BREAK
3:00pm - 3:45pm Tina Mak, Janet Minard, Zhan Jun Li Government Intervention: Can It Cool a Hot Housing Market? Tony Joe
3:45pm - 4:15pm Andrew Lai (Singtao) and Matthew Shadbolt Alternative Facts in Real Estate
4:15pm - 4:45pm Professor Li
Moderator: Tina Mak China's Capital Controls and Their Effect on Global Real Estate
4:45pm - 5:00pm CLOSING REMARKS


Tickets are non-refundable