AREAA - 3RD ANNUAL REALTOR BOOTCAMP
Description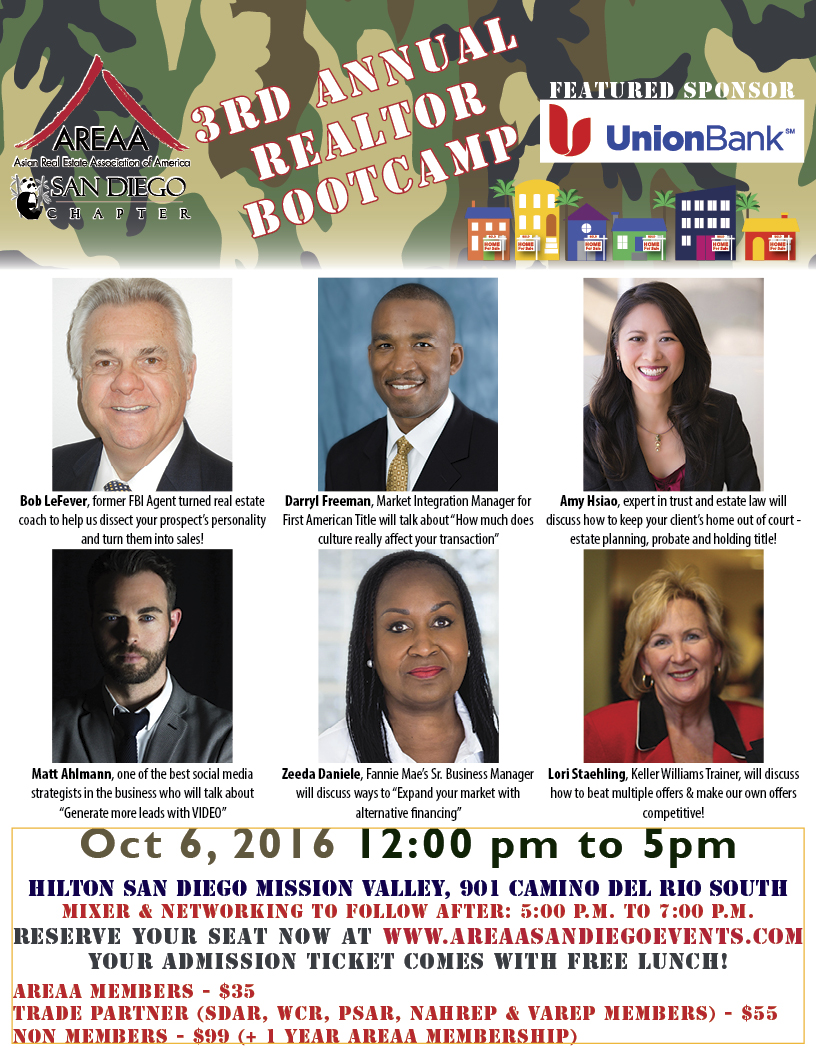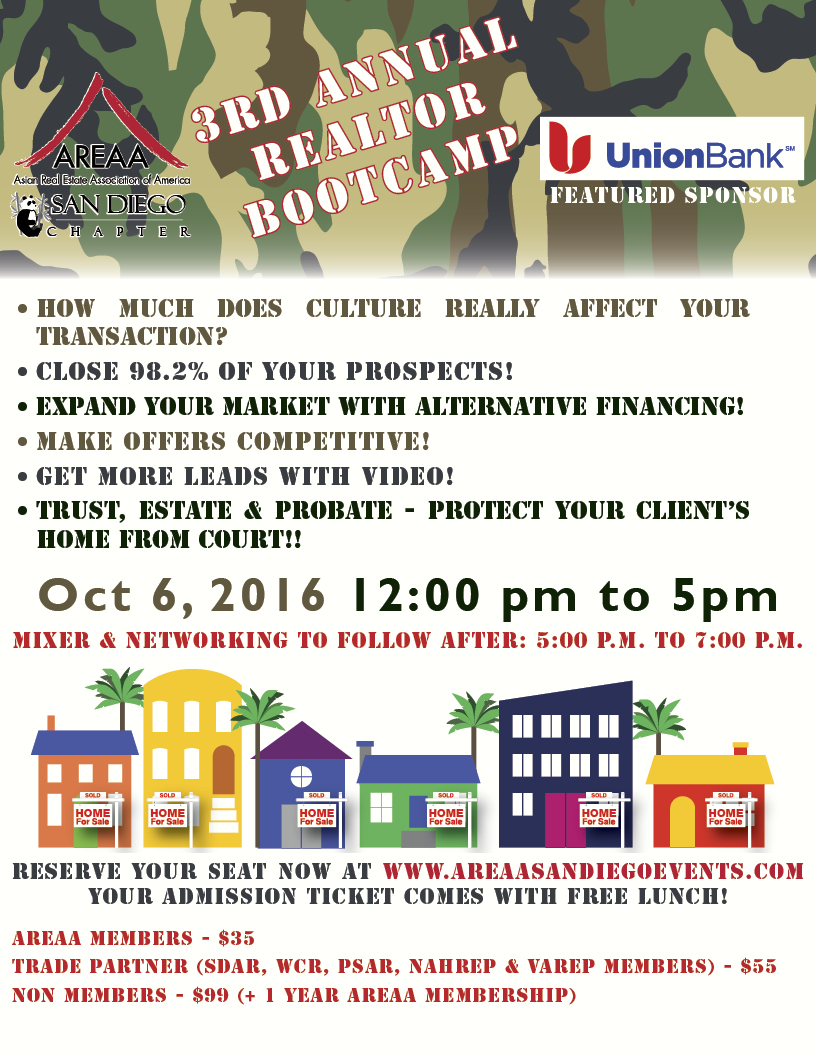 Speaker Line Up:
Bob LeFever, former FBI Agent turned real estate coach to help us dissect your prospect's personality and turn them into sales!
Darryl Freeman, Market Integration Manager for First American Title who will talk about "How much does culture really affect your transaction"
Amy Hsiao, local expert in trust and estate law who will give us tips how to keep your client's home out of court - learn about estate planning, probate and hold title for maximum protection!
Matt Ahlmann, 

one of the best social media strategists in the business who will talk about "Generate more leads with VIDEO"

Zeeda Daniele, Fannie Mae's Sr. Business Manager will discuss ways to "Expand your market with alternative financing" 
Lori Staehling, Keller Williams Trainer will train us how to beat multiple offer & make our offers competitive!