Are you READY TO PRESENT? In order to fulfill your dreams, you must be read...
Description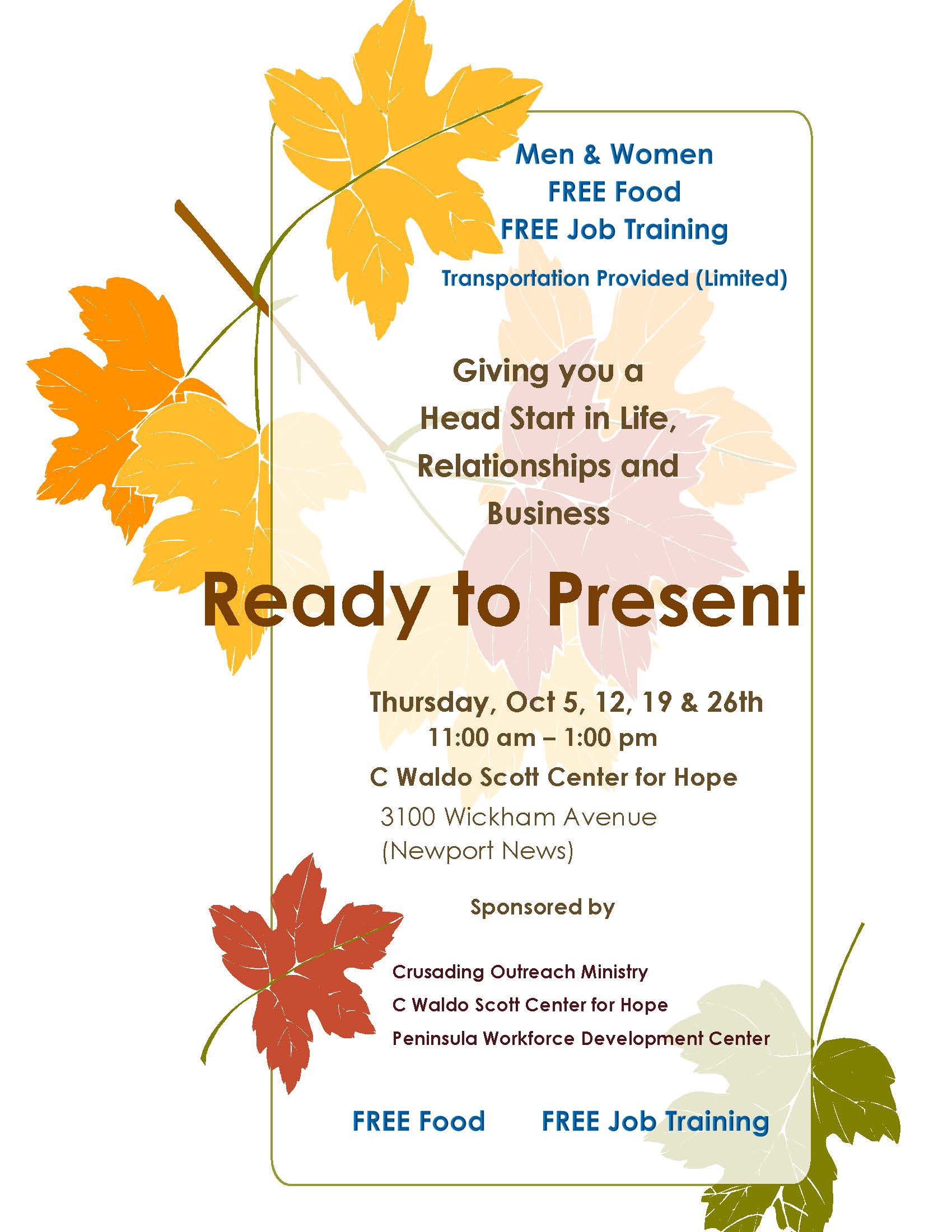 So many people start from humble beginnings and achieve MEGA SUCCESS? Why them and not you? What makes the difference?
PREPARATION and AWARENESS

You can't take advantage of opportunities that you don't know exist.

You will never receive your worth if you don't know your value.

You will never experience success if you give up.
You are invited to a 4 Week Workshop, Ready to Present, a Signature Program from Crusading Outreach Ministry Inc. 501 c 3. This program provides life management, self image empowerment as well as jobs and skills training, especially for disadvantaged populations that struggle to obtain gainful employment and dream fulfillment. Those who complete at least three of the four classes will receive a certificate of completion.
Local business owners will serve as facilitators and speakers for the class. Representatives from the Peninsula Council for Workforce Development Center will share training opportunities, grants and information for small business development.
RSVP Now and Share this link with a friend!