Are you Ready to Operate? Designing Operating Rooms to meet new Technologic...
Description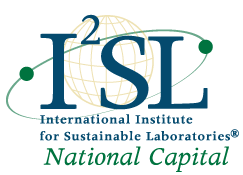 Gary Hamilton PE, LEED AP, CxA, EDAC, SASHE, of the Smith Group JJR, presents the present-day operating rooms (ORs) are inefficient and overcrowded, and the turnover between cases is often lengthy and variable. New technologies and devices are often introduced haphazardly into an already technologically complex environment. This often leads to a HVAC system that is not equipped to handle these changes. This overtime will tremendously reduce the effectiveness of the HVAC system and its ability to meet the load and infection control effectiveness. This, in turn, potentially impacts patient safety and hospital operating costs.
This presentation will prepare the audience on how to design an Operating Room space to meet new and current technological advancements. The session will examine some current trends within the Operating Room space and discuss ways of ensuring the mechanical, electrical, plumbing and structural systems are equipped and adaptable to the ever-impending changing technology.
The presentation will also touch on renovating existing operating rooms HVAC system to meet the new trends. It will also illustrate major design decisions that can save the owner huge capital cost, during design.
This presentation will also deliver valuable lesson learnt that can be use by both designers and facility mangers to ensure their operating rooms are ready to serve its purpose.
Learning Objectives:
The audience will know about the new technologies that are in today's OR and what the future OR will look like

The audience will understand how to design a Hybrid OR space

The Audience will understand why it is important to understand the requirements Hybrid OR before a Hybrid OR project is started

The audience will know how to use the ASHRAE 170 Guidelines as the starting point for their Hybrid OR Design

The audience will know what steps in design is necessary to include the use of advance technology and how it will relate to the mechanical system

The audience will understand how to ensure that a positive pressurization is designed, implemented and maintained in ORs

The audience will understand how to layout of the OR ventilation system for a Hybrid OR
Event location and transportation options:
Nearest metro station is the Ballston Metro Station, two blocks away. Free shuttle is scheduled every 15 min and ends at 6:30PM. About 10 min walk from metro.

Paid parking is available under the building. When parking under the building, use the elevators to go to the lobby. Someone have to take you from the lobby to the 5th floor where the event will take place.

Jacobs team will help accessing the 5th floor.
Networking after Presentation:
Refreshments and food will be provided

Great event for networking
Continuing Education:
This presentation is qualified for one hour continuing education credit
Questions about this event? Please contact I2SL NCC Events Director, Adel Abumohor at: 571-218-1295 (adel.abumohor@jacobs.com), or I2SL NCC Co-President, Dave Tash, at 202-553-9050 (dt9884@aol.com)