Description
Are you ready for publishing reproducible research? What does it actually mean to publish reproducible research? And is reproducible research a realistic expectation in the current competitive research environment?
Join us for this afternoon event for some inspiring talks on the subject and to learn some tips and tricks to help make your research more transparent and more reproducible. In addition, we will also point you to alternative open-publishing platforms to help you disseminate research results.
Who should attend?
PhD students, postdocs, any other researchers, support staff and anyone else interested in reproducible research practices and scholarly communication.
---
Agenda
13:30 - Coffee and registrations
14:00 - 14:10 - Welcome remarks by Alastair Dunning, Head of Research Data Services and of 4TU.Research Data
14:10 - 15:10 - "Being a better scientist with open and reproducible research" *- keynote lecture by Prof. Laurent Gatto, Computational Biology and Bioinformatics, UCLouvain
15:10 - 15:20 - "Reproducible research and GIScience: bottom-up initiative" by Rusné Šileryté, PhD Candidate from the Faculty of Architecture and the Built Environment, TU Delft
15:20 - 15:40 - Coffee break
15:40 - 16:10 - "Reproducible research and reformed publishing infrastructures" - guest lecture by Prof. Jean-Sébastien Caux, Institute of Physics, University of Amsterdam
16:10 - 16:30 - Support available at TU Delft by Alenka Prinčič, Head of Research Support at TU Delft Library
16:30 - 16:40 - Closing remarks by Wilma van Wezenbeek, the Director of TU Delft Library
16:40 - 17:30 - Drinks


There will be time for Question & Answers and discussion after every presentation.

---
* - Laurent's talk will be available on GitHub in advance of the event
---
Any questions? E-mail researchsupport@tudelft.nl
This seminar is sponsored by OpenAIRE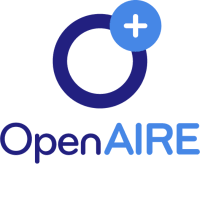 Organizer of Are you ready for publishing reproducible research?