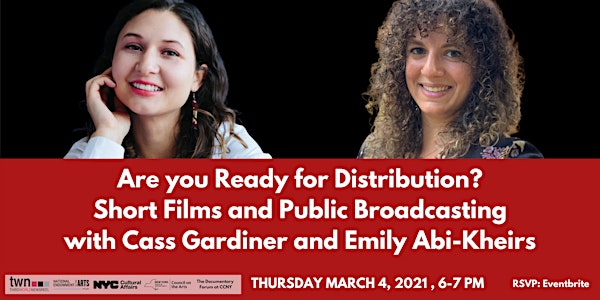 Are you Ready for Distribution? Short Films and Public Broadcast
Are you ready for distribution? Join Cass Gardiner and Emily Abi-Kheirs for an insider's perspective on shorts and television distribution.
About this event
What: Are you Ready for Distribution? Short Films and Public Broadcast
When: Thursday, March 4, 2021, 6-7 PM
Join film producer Cass Gardiner (Jewel's Hunt) and film programmer Emily Abi-Kheirs (WMM and previously World Channel) for an insider's perspective on how to prepare to distribute your short film or broadcast your independent film. Presented by Third World Newsreel and the Documentary Forum at CCNY.
Email workshop@twn.org if you are having trouble joining the conversation.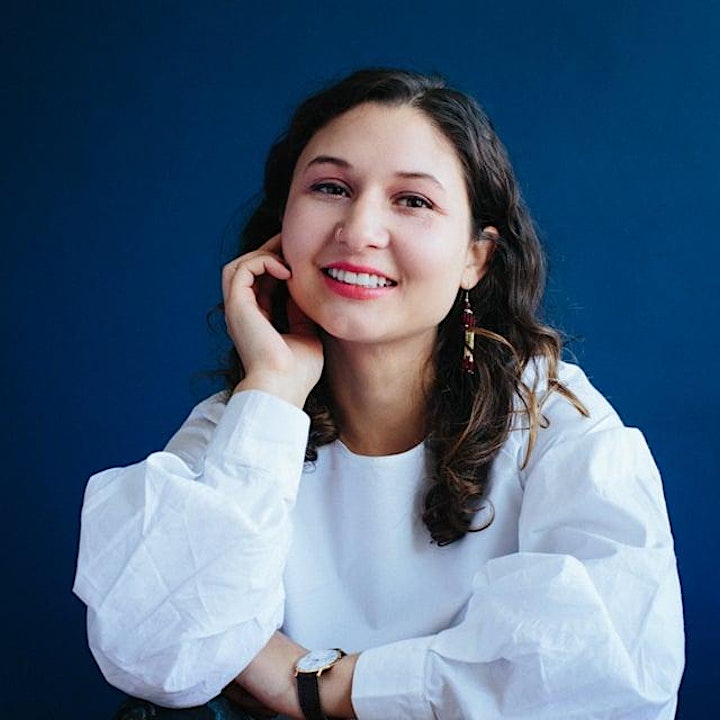 About Cass Gardiner
Cass Gardiner is an Anishinaabe Algonquin filmmaker, curator, and writer from Kebaowek First Nation. She is currently in the process of mentor-producing Firecracker, Bullets, a short film exploring Indigenous and Black identity, supported by Visionmaker Media. She produced the short documentary Jewels Hunt.), which was supported by ITVS and TFI, and broadcast on Independent Lens. Her documentary film The Edible Indian has met critical acclaim in classrooms and theatres internationally and was nominated for Best Documentary Short at the American Indian Film Festival. She is also a passionate arts activist within Indigenous communities and has worked as a film mentor and youth outreach worker on reserves across Canada. A 2017 Curatorial Fellow at the Center for Craft, Creativity & Design in Asheville, North Carolina, her latest curatorial work, Forward Facing, was a featured show for 2018 Scotiabank CONTACT Photography Festival in collaboration with Critical Distance Centre for Curators and the Aboriginal Curatorial Collective. Her writing can be found in Inuit Art Quarterly. Cass has held a variety of positions within documentary film institutions, namely the National Film Board of Canada, Hot Docs Canadian International Documentary Film Festival, Wapikoni Mobile, and most recently at the Tribeca Film Institute. She holds an MFA from Ryerson University and a BA from NYU Gallatin. Follow Cass Gardiner on Instagram (@cass_gardiner) and Twitter (@CassGardiner)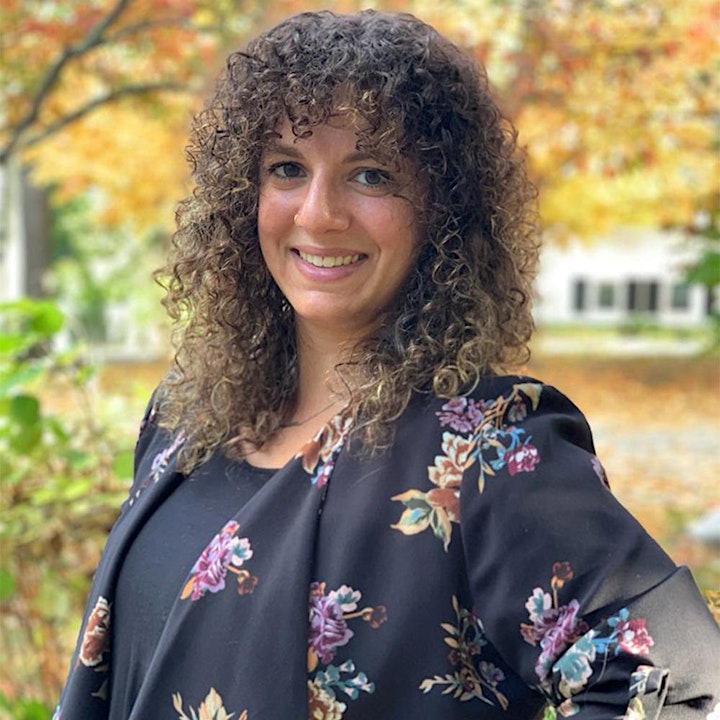 About Emily Abi-Kheirs
Emily Abi-Kheirs recently joined Women Make Movies after beginning her career at public media's WORLD Channel. There, she worked in a variety of capacities including digital content strategy and creation, contracts and rights management, as well as programming and curating the award-winning series: America ReFramed, Doc World, and Local, USA. Emily is currently part of Woods Hole Film Festival's first class of Programming Fellows for the 2021 festival, as well as the screening committee for Salem Film Festival's documentary shorts program. She currently serves on the Board of Directors of Women in Film and Video New England, where she is involved in producing events for emerging and established documentary filmmakers in the region. Emily is passionate about amplifying voices underrepresented in mainstream media, and believes nonfiction film has the power to plant seeds for dialogue and shift perspectives. As a woman of color, Emily is also an active member of Brown Girl Doc Mafia. Emily graduated from Emerson College with a B.A. in Visual Media Arts. She currently lives just south of Boston, where she spent the last six years trying to find the best taco joint in the city. Follow Emily Abi-Kheirs on Instagram (@emm_ak) and Twitter (@emm_ak).
Organizer of Are you Ready for Distribution? Short Films and Public Broadcast
Third World Newsreel is an alternative non profit media center that focuses on media by and about people of color and social justice issues, through distribution, production and training.  Its Media Training program has trained thousands of filmmakers over 5 decades. TWN is supported in part by the National Endowment for the Arts, the New York State Council on the Arts with the support of Governor Andrew M. Cuomo and the New York State Legislature, public funds from the NYC Department of Cultural Affairs in partnership with the NY City Council, the Peace Development Fund and individual donors. TWN also gratefully acknowledges the support of the NY Community Trust, Humanities NY Cares and Sharp grants and NEA Cares grant. www.twn org
The Documentary Forum at CCNY is dedicated to supporting the creation, exhibition, and study of documentary film, journalism, and non-fiction visual story-telling through multi-platform media, and building a bridge between the college's media-making community, the Harlem community in which it resides, and a growing international online audience.  The Forum is supported by The Division of Humanities and the Arts, Colin Powell School for Civic and Global Leadership, Simon Rifkind Center for the Humanities, and the Martin and Toni Sosnoff Fund for Excellence in the Arts. documentaryforum.org