Are you ready for 2022? Preparing your business for the new year
It is time for HIA-LI Manufacturing& International Trade Committee monthly meeting: Are you ready for 2022? Preparing your business for 2022
About this event
HIA-LI MANUFACTURING & INTERNATIONAL TRADE COMMITTEE MEETING
"Are you ready for 2022? Preparing your business for the new year"
WHEN: December 8th, 2021 at 08:30 am (Eastern)
WHERE: Online. Attend from anywhere
REGISTER: Register on this page now.
Join HIA-LI Manufacturing &International Trade Committee, let's discuss about How to be ready for 2022: manufacturing, management, quality, safety, sales/marketing and many other important aspects will be covered by our expert panel
AGENDA
08:30 am – Committee meeting begins with general introductions,
08:35 am – HIA-LI announcement: Updates, coming events ,
08:40 am – Expert panel discussion
09:50 am – Q & A,
10:00 am – Committee meeting ends.
MODERATOR:
Kevin Devecioglu of Bimser International Corporation and Cochair of HIA-LI Manufacturing/International Trade Committee
ABOUT Manufacturing & International Trade Committee of HIA-LI
Our mission is to help manufacturers thrive on Long Island, in New York and Nationwide. We host factory tours to share best practices, show off your capabilities, and connect you with other local manufacturers that may need your services. Our educational meetings incorporate topics including workforce, technology, automation, and international trade.
This is the link to committee's official site: https://www.hia-li.org/committees/manufacturing-international-trade-committee/
CoChairs of Manufacturing/International Trade Committee:
Ron Loveland of Summit Safety & Efficiency
Kevin(Kursad) Devecioglu of Bimser International Corporation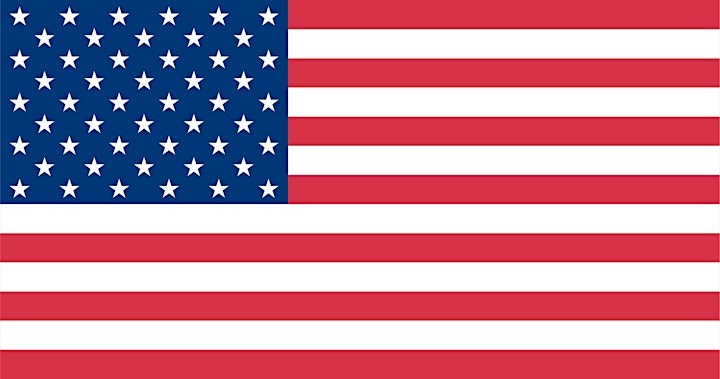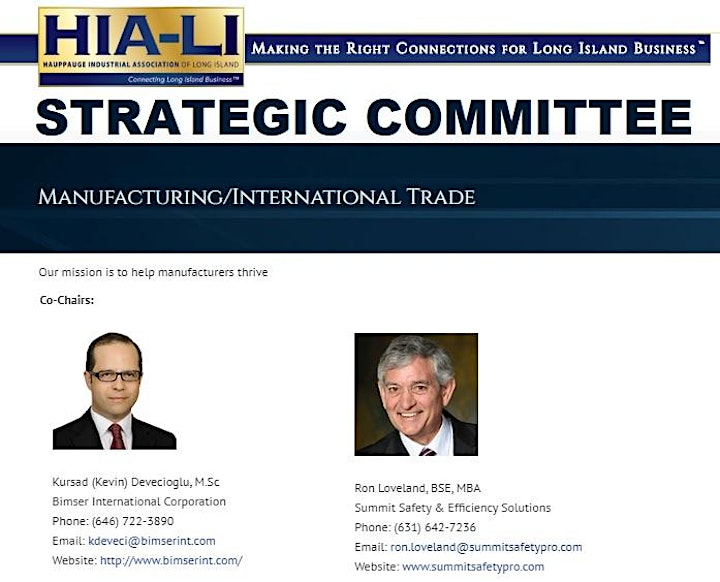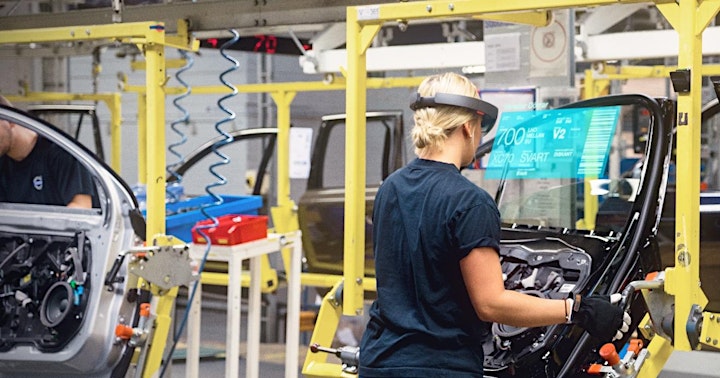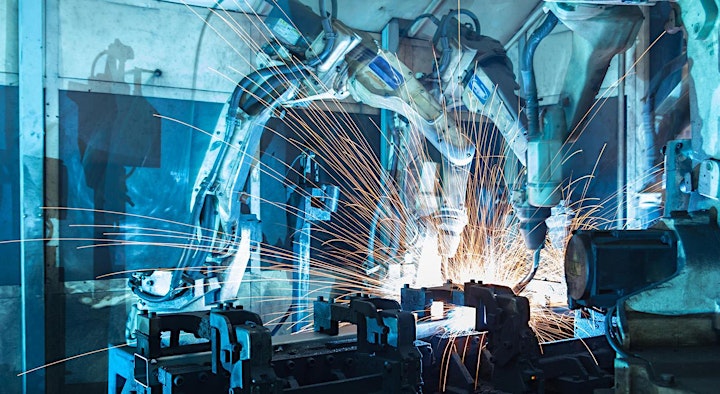 Organizer of Are you ready for 2022? Preparing your business for the new year
As your World-Class partner for digital transformation, Bimser International is a passionate enterprise software publishing company based in New York with a global presence. Bimser has been developing enterprise software products since 1998. Bimser is a certified SAP ISV Partner, certified Microsoft Gold Development Partner, Sage Intacct ISV, Acumatica ISV Partner, and MYOB ISV Partner. Bimser has thousands of corporate clients and millions of professional users worldwide.

The enterprise software product range of Bimser International is as follows:

1) QDMS: It is a Quality, Risk, Audit, and Compliance Management Software product. QDMS helps companies comply with quality/management standards such as ISO, BRC, BRC IOP, SQF, FDA, and more in a digital environment with no need for paper. It has reputable references.

2) BEAM: It is an Enterprise Maintenance and Asset Management System with the asset, maintenance (periodic, preventive, predictive), staff, energy, purchasing, and spare part management capabilities. BEAM has reputable references.

3) eBA: It is an Enterprise Content Management Platform. It is automation, workflow, document/records management, and an intelligent data capture platform. eBA has reputable references.

4) Ensemble: It is a Business Process Management, Performance Management, and Balanced Scorecard Management Software. The ensemble has reputable national and international references.

5) Synergy: Synergy is the low-code/no-code business process automation platform that comes with workflow management, automation management, document management, records management, and capture capabilities.

Bimser International is actively partnering with qualified software and consulting companies as solution partners in the United States and other parts of the world.

Phone : +1 (646) 722 3890

Email : Bimserint@bimserint.com

Website : www.bimserint.net

YouTube: https://www.youtube.com/channel/UChZArIz7hK7gFAF3hhsCOpA