Description
Are you curious about effective listening and how it impacts daily interactions? Join us for an engaging conversation with industry, government, and community representatives who will share how listening and being listened to (or not) has influenced aspects of their work and everyday lives. Listening is critical for success - for students, professors, professionals, public servants, and members of the public - so everyone is welcome!
Welcoming Reception at 5:00 pm - Free appetizers and cash bar
Panel and Q&A - 5:30
Panelists
---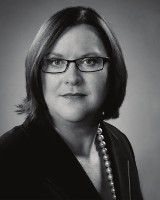 Denise Carpenter advocates for companies and issues that matter to Canadians. She builds relationships and delivers value to multiple stakeholders in complex business environments. She lives and works in Toronto, Ontario. As past President and CEO of the Neighbourhood Pharmacy Association of Canada, she led a transformation to a viable and respected industry association. As past President and CEO of the Canadian Nuclear Association, she led development and implementation of a multi-year strategic plan. As former Senior Vice President of Public and Government Affairs at EPCOR Utilities Inc., through her ability to ask the right questions, respect diversity of thought and build consensus, Denise steered the company to win awards and accolades. She has written and lectured on stakeholder relations.
---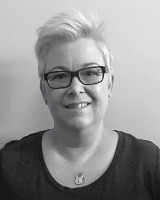 Colleen Christopherson-Cote's work includes the coordinator for the Saskatoon Poverty Reduction Partnership and the Saskatoon Early Years Partnership. She lives and works within Saskatoon, Treaty 6 territory and the homeland of the Métis. Working for different partnerships, she has the opportunity to catalyze, convene, and coordinate community-based work to drive change and build capacity around improving the lives of vulnerable people. Her commitment to creating a culture of inclusion of people with lived experience as critical voices in all aspects of this work – a "nothing about us, without us" approach – was recently recognized by the Tamarack Institute as a best practice. Colleen is committed to implementation of UNDRIP and TRC Calls to Action in her professional and personal life, recognizing that reconciliation is essential for an equitable, just society.
---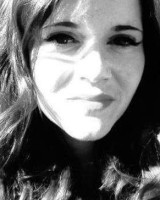 Tammy Robert writes the Oursask.ca blog, using a mix of investigative journalism, thoughtful research, commentary and biting wit to bring a new perspective on Saskatchewan politics. Through compelling storytelling and a deep understanding of the province, she engages readers who might otherwise not pay attention to the important issues of the day. She is one of the top three influencers on Twitter in the province, using that medium to spark discussion and debate. The public discourse in Saskatchewan is more lively, more nuanced and more informed due to Tammy's skills as a communicator.
---
Event FAQs
---
Louis' Loft is located on the second floor of the Memorial Union Building, adjacent from St. Thomas Moore College.
Parking: There is paid parking available at Lot 1 located in front of Place Riel and at the Stadium Parkade located on College Drive.
---
If you have any questions regarding the event, please contact Jacqueline Schoenfeld at jacqueline.schoenfeld@usask.ca.