Sales Have Ended
Registrations are closed
Time has run out. Please try again. Thank you.
Sales Have Ended
Registrations are closed
Time has run out. Please try again. Thank you.
Description
Are You Hep to the Jive? Jazz and Literature in the Harlem Renaissance is a dual talk and concert. The talk will focus on historical fiction novel Jazz Moon by acclaimed author Joe Okonkwo, and select Harlem Renaissance songs will be performed by pianist Hila Kulik. Guest vocalist Candice Hoyes will perform jazz standards.
Note: Jazz Moon has adult content and may not be suitable for children.


About Joe Okonkwo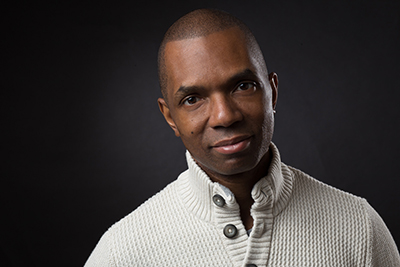 Joe Okonkwo is a prose editor for the for Newtown Literary, a journal featuring work by writers from Queens, New York. His debut novel, Jazz Moon, set against the backdrop of the Harlem Renaissance and glittering Jazz Age Paris, was published by Kensington Books in 2016. His short story "Cleo" was nominated for a 2015 Pushcart Prize. Joe's short stories have appeared in Promethean, Penumbra Literary Magazine, Cooper Street, Storychord, LGBTsr.org, Chelsea Station, Shotgun Honey, Best Gay Stories 2015, Rind Literary Magazine, Em Dash Literary Magazine, Best Gay Love Stories 2009, and Keep This Bag Away From Children. This year, he plans to take the reins as Series Editor of the annual Best Gay Stories anthology published by Lethe Press.
For more information, visit www.joeokonkwo.com.


About Candice Hoyes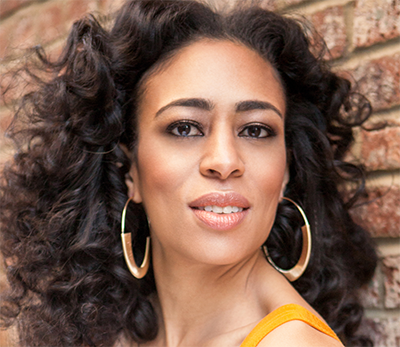 Candice Hoyes is a debut artist who has found deep inspiration in the jazz and classical traditions with a clarity that is rare among today's vocalists. A classically-trained vocalist, Hoyes has performed in six languages and has performed as a soloist at international festivals as well as Carnegie Hall and Lincoln Center. In 2015, her independently-released debut album, On a Turquoise Cloud, climbed to #10 on the American Jazz charts and was selected "one of the best albums" by SoulTrain.com. In the fall of 2016, Hoyes shared a new program as both vocalist and co-producer at Jazz at Lincoln Center. She was one of the featured vocalists in WNYC's live broadcast, "Sinatra at 100." She was also honored to perform for Hillary Clinton on the trail of her 2016 presidential campaign. Hoyes was featured in BET's 2016 "Black Girl Power" article as they celebrated the 10th Anniversary of Black Girls Rock. Hoyes' diverse interests continue to inspire unique opportunities to share her music.
For more information, visit onaturquoisecloud.com
About Hila Kulik


Hila Kulik studied the piano at age 7. She participated in various competitions in Israel and abroad, including winning first prize in the Israel "Jazz Player of the Year Competition" (2009), "Ran Baron Scholarships" at the Israeli Conservatory, "Sharet Scholarship" (America-Israel Cultural Foundation – 2010-2011).
Hila has performed with leading jazz musicians in Israel and abroad, including the international singer Achinoam Nini, the trombone player Yonathan Voltzok, the saxophone player Erez Bar-Noy, among others. Hila has performed at the International Red Sea Jazz Festival in Eilat (2011) and also participated in a jazz production – "A Tribute to Louis Armstrong" with the Dutch trumpeter Michael Varekamp.
---
Tickets Purchase Policy
Queens Library programs are a free to the public. In order to make the programs available to the most number of people we are limiting general admission free tickets to 2 per individual. Multiple orders per individual are not allowed and will be cancelled. This policy ensures that no-shows are reduced and tickets are available to the most number of people.