Are you FREE and Independent? Build Your Skills to Make $1,000 to $10,000 Part Time

Saturday, November 4, 2017 from 9:00 AM to 5:00 PM (EDT)
Event Details
Don't throw away this advantage: join our Super Saturday  and learn from a some of our $10,000+ a month income earners on how you can make $10,000 checks part time!
Don't wait get Signed up NOW for this Saturday's training Live or Online! Team members, register in your back office. Guests, register by clicking a ticket above!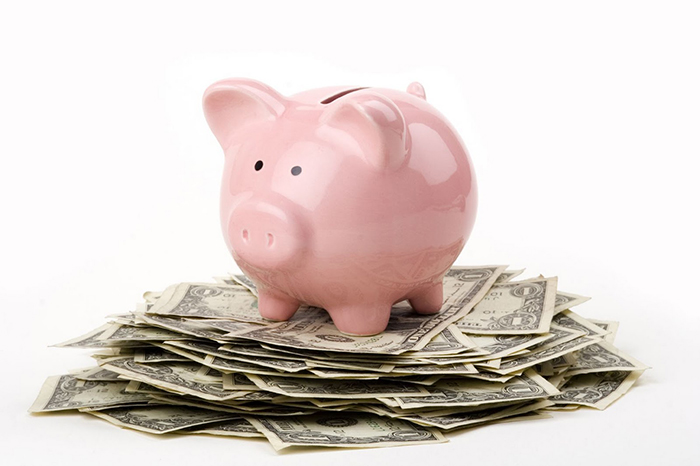 Stage a revolution in your life, and take control of your financial situation! Follow the example of our Founding Fathers and cast off the chains your job has you trapped in. Tamara, John, and Hugh all fired their bosses--let them show you how.  Here are some things you'll learn...
1. Finding People & Building for Events
Millionaires are great at finding people to partner with, recruit, or develop a relationship with. In order to have any successful business you need to perfect 2-7 ways of finding people. The B.E.S.T team teaches over 100 ways to find people for your business. This Saturday come learn from the B.E.S.T. team. You will walk you through several of our top money-making ways build your business with people. 
2. Telling the Right Story...the Right Way
Millionaires know how to talk the talk before they walk the walk. They know how to talk about themselves, their product, and their goals. They also know that part of talking the right way is to know when to shut up! Come learn see what skills she has mastered to have $10,000 weeks!
Get Yourself Registered for this Saturdays' Training!
Team members register in back office. Guests register HERE. Team Members Register in your back office.  
3. Follow Up 

Millionaires do not take "no" for an answer. They believe that everyone needs their product and so they learn to follow up and follow up until a customer says "yes." In your business you have to understand how to effectively follow up with new prospects, old prospects and in-between prospects because fortune is in the follow up. Learn how to organize your follow ups for your business from Hugh Zaretsky a former corporate executive, that fired his boss back in 2005. Hugh is a TOP 5 income earner in the NATION and full time real estate investor. He will train on how he mad more than $39,000 in a month.
4. Get Paid $1,000 to $10,000 Checks Part Time
In 2016 many of our team members earned over $10,000 a month using our tested methods. This is thanks to our amazing compensation plan. Hugh will explain how you can get paid $5,000 to $50,000+ a month like these team members. 
Get Yourself Registered for this Saturdays' Training!  Team members register in back office. Guests register at above.
BONUS TRAINING - We will have an hour bonus training for all IMAs and Team members to go over your own personal ads, phone calls, squeeze pages, etc... Hugh, John, Tamara  and our Top Income Earners will help all team members put themselves into a position to cashing a $10,000 checks. Will you be the next person to join our $15,000 Income Wall?
Team members register in your back office. Guests register ABOVE. Team Members register in your back office. This training will be broadcast online for people outside of the New York and New Jersey area. We will also record it for people that can not attend live. You must register in advance in order to receive the recording. 
Don't miss out on this amazing opportunity to learn the 4 Simple Skills that millionaires use time and time again to create wealth! Get yourself registered today!
Start Building Your Skills this Saturday,
#entrepreneur #realestate #realestateinvesting #findmoney #funding #income #financiallyfree #motivatesellers 
When & Where

Z Office Suites
310 5th Ave
3rd Floor
New York, NY 10001


Saturday, November 4, 2017 from 9:00 AM to 5:00 PM (EDT)
Add to my calendar
Organizer
Helping people reach their goals through real estate investing. Would you like to Fire Your Boss? Real estate investing is a great way to build passive income to fuel your passion. Entrepreneurism is a skill that can be learned if you are serious about making a change. I personally helped a bunch of people "Fire Your Boss" over the past 10 years.  
We are looking for good people who want to work exclusively with our nationwide real estate investment team and help us expand our business across the US. At our real estate investing trainings, we talk about the four biggest money making opportunities (Foreclosures, Short Sales, Auctions and REOs) for a Real Estate Investor in today's market. Would you like to build your own real estate portfolio?
Would you like to work with local real estate investors? At our local meetings you will get to meet some of our local real estate investors and team members. They are investing in the local market and making $10,000 to $67,000+ per real estate transaction. We will also talk about Short & Long Term Wealth building. This way you can pass your wealth on to future generations.
We are expanding and looking for leaders to help us grow our business. Are you a leader? Talk to us about our other opportunities to work with us as part of our team.