Description
The world and tech are changing fast...and jobs are shifting even faster. So, how do you stay relevant? How do you future-proof your job or work? One way is to build your own brand by showcasing your unique insights and voice.
Whether you're working for a global enterprise or you're a solopreneur, the new business order is that everyone is a contractor. Through strategically focusing on building your Thought Leadership, you are building a brand of your own that others will think of when a specific topic is on their mind.
That's why we've brought in Tamara McCleary. She's the CEO of Thulium and has risen to the top as a global influencer around topics on social media and new technology. Tamara advises companies like Verizon, IBM & AWS. She'll share her story, help us to see big shifts that are coming, and share her insights and steps to become a thought leader.
Thought Leadership is often referred to as "personal branding," "an online persona," "influencer" or maybe even "reputation management." All of these terms mean one thing: How we demonstrate our expertise to inspire, innovate, and make an impact online. The speed of digital transformation coupled with the growing number of people on social media (currently almost half the world's population), means your Thought Leadership is mission critical, now, more than ever.
Come learn how you can build a powerful and potent personal brand online to support you in future proofing your relevance and career.
+ A FAB OFFER:
Attendees will also receive a coupon code to enroll in an in-depth, online, executive thought leadership program at no charge!
EVENT TMELINE
6:00-7:00 = Mingling, Food & Drinks
7:00pm-8:00'ish = Intros, Speaker and Q&A
OUR SPEAKER
TAMARA MCCLEARY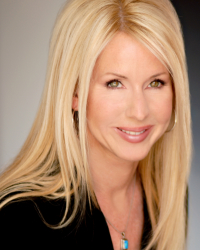 Tamara McCleary is CEO of Thulium, a social media analytics and consulting agency, driving Smart Social through proprietary data analytics and award-winning storytelling.
Tamara ranks in the top 1% in influence globally. Named the #1 most influential woman in MarTech by B2B Marketing, recognized by Entrepreneur Magazine as one of 10 Online Marketers to watch, and named Top Digital Marketer by Brand 24 in 2019.
Featured multiple times in Forbes for her pioneering influencer marketing strategies on social media for B2B and Enterprise, Tamara serves as a unique advisor to leading global technology companies such as Verizon, IBM, Mercer, MMC, SAP, Dell EMC, and AWS.
SPECIAL THANKS TO OUR SPONSORS
Boulder Digital Arts - SCHOLARSHIP SPONSOR
For 10 years, BDA has been a community-powered resource for people who create things. Whether you work in film, photography, design, technology or business, we seek to empower your creative process with membership, education, events, community and collaboration. They're happy to support SheSays and offer members awesome discounts! --WE
InspringApps - Food & Goodies
InspiringApps is an award-winning web and mobile app design and development company. We're passionate about helping others use technology to strengthen their business, tell their story, or bring some other dream to life.

MAPR.agency - Crafting Table Sponsor
We are what a public relations firm should be: Integrated. Creative. Effective. Setting the standard in integrated PR, SEO, web design, and creative.
Siren Vid - Video Production & Content Creation
Siren Vid is a Boutique Video Production Company that specializes in bringing artistic vision to commercially based video content in the form of Brand Story's, Interactive Videos, Product & Event Videos. From concept to completion, we work closely with our clients to ensure the final product is not only a direct reflection of their vision, but are emotionally compelling and have a cinematic flair.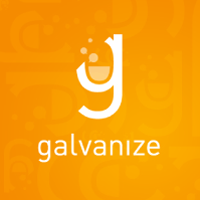 Galvanize Boulder - Regular Event Space
Galvanize is a network of modern campuses and co-working spaces where you can learn the skills, knowledge, and network you need to make an impact. Learn. Work. Grow.


------------------------------
PS. When you register for the this SheSays event you will be added to our email list so we can all stay connected. You can unsubscribe at any time. We generally send one email a month about our event and community news and will never share your information.