Description
This workshop is in partnership with the Center for Non-Profits
---
Increasingly organizations are using financial and programmatic dashboards to streamline board meetings and create organizational priorities. This session will review sample dashboards and then invite participants to begin development of their own dashboard.


By taking this workshop, participants will be able to:
Understand several examples of dashboards

Familiarize themselves with possible metrics that their organization could use

Decide what is meaningful for their organization;

Review different ways of presenting this data
This workshop is best suited for:
Anyone who does program reporting

Program staff responsible for grant managemen

Board members who would like to see better reporting
Special thanks to Center member the Center for Independent Living of South Jersey for hosting this event. Center for Non-Profits members can attend CNPO/SC workshops at a discounted price of 35%. Contact Debbie Duncan at debbie@njnonprofits.org for the discount code.
For assistance, please contact:
lmattocks@supportcenteronline.org
917-522-8309
---


Facilitators: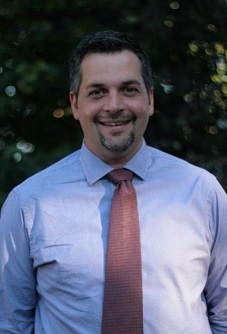 Keith Timko
Keith is the Executive Director at Support Center and oversees and supports all change consulting projects. Prior to joining the Support Center, Keith was the Director and CEO of Build With Purpose, a nonprofit real estate development organization based in New Jersey that complete the development of 21 charter school projects since its inception in 2003. Build With Purpose also provided project management and coordination support around the financing for the CCSP build-out of the new school space. Keith brings nearly 20 years of experience in communit development including: involvement in education reform issues with The Center for Collaborative Education in New York City; experience in leadership development and management programs as the former President of the Leader to Leader Institute (formerly the Peter F. Drucker Foundation); and exposure to policy and community development approaches across the country during his time with Living Cities:The National Community Development Initiative and Build With Purpose.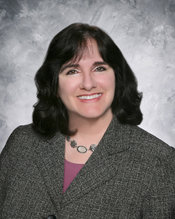 Linda M. Czipo
Linda Czipo is the President and CEO of the Center for Non-Profits. Linda's non-profit sector experience spans over 25 years, and includes expertise in public policy, compliance and management issues. She writes and speaks frequently to the media, non-profit, philanthropic and business leaders, and government officials regarding the size, strength, economic and social contributions of New Jersey's non-profit sector and current and emerging trends facing the non-profit community; and has successfully mobilized broad-based coalitions of non-profits around numerous advocacy issues. An experienced researcher and analyst, she has conducted many of the Center's projects documenting the size, scope, economic and social contributions, and emerging issues/trends of the non-profit community. She was named one of the 2014 Top 50 Women in Business by NJBIZ, and was a nominee for the national Professional Women in Advocacy 2014 Excellence in Advocacy Award. Linda is a current public policy committee member and former board treasurer of the National Council of Nonprofits; and also serves on the New Jersey Commission on National and Community Service; the advisory board of the Center for Excellence in Leadership, Governance and Philanthropy at Fairleigh Dickinson University; and the Leadership and Policy Committee of the Council of New Jersey Grantmakers. She holds a degree in Political Science from Rutgers University. - See more at: http://www.njnonprofits.org/Staff.html#sthash.BdFEgX3k.dpuf
---
PRICING BY ORGANIZATIONAL BUDGET:
1. $200,000---------------------
$70.00
2. $200,000 - $999,999--------
$110.00
3. $1,000,000 - $5,000,00-----
$145.00
4. $5,000,000+-----------------
$175.00
5. Unaffiliated / Student--------
$70.00
Date and Time
Location
Center for Independent Living of South Jersey
1150 Delsea Dr
#1
Westville, NJ 08093