Description
Are We Serving the Underserved?
A look at challenges, opportunities, and expectations of GSE Duty to Serve plans
In December 2016, the Federal Housing Finance Agency released its Duty to Serve Underserved Markets rule. The rule addresses improvements to home financing for very low– to moderate-income families across three underserved markets: manufactured housing, affordable housing preservation, and rural housing. Since then, Fannie Mae and Freddie Mac have established and released comprehensive plans to address how they will expand access to mortgage credit and affordable housing across the nation and have collected comment from stakeholders. A panel of experts will discuss the agencies' plans, opportunities, and highlight low-and moderate income area purchase market share and trends to establish a data context for discussing duty to serve and its potential for impact. They will debate implications and observations about policies and practices in the plans and the ability to address the affordable housing needs the country faces in the future.
Speakers:
Ethan Handelman, Vice President for Policy and Advocacy, National Housing Conference
Sam Khater, Executive, Research and Insights, Deputy Chief Economist, CoreLogic
Ann Kossachev, Regulatory Affairs Counsel, National Association of Federally-Insured Credit Unions
Doug Ryan, Director of Affordable Homeownership, Prosperity Now
Corianne Scally, Senior Research Associate, Metropolitan Housing and Communities Policy Center, Urban Institute

Alanna McCargo, Codirector, Housing Finance Policy Center, Urban Institute (moderator)
---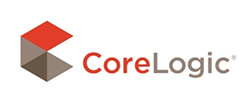 About Sunset Seminars
This event series is sponsored by CoreLogic and the Urban Institute and focuses on public policy issues relevant to the mortgage market. We aim to bring together policymakers, practitioners, and analysts for lively conversations on topics of current interest.
---
This event is open to press. Send any questions or inquiries to Alison Rincon, arincon@urban.org. Light fare will be available at 5:30 p.m. The program will begin promptly at 6:00 p.m.