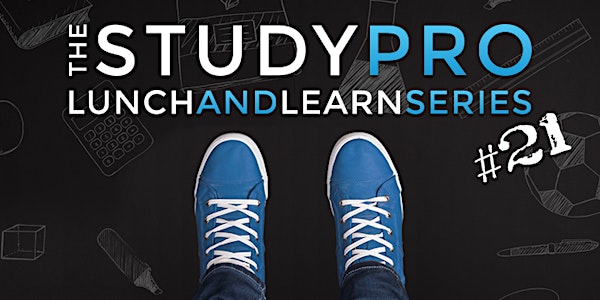 Are We Just Too Busy??? - How to Manage your Energy vs. your Time
Location
The StudyPro
6849 Old Dominion Drive
#200
McLean, VA 22101
Description
Ah...the busy life! It's an epidemic.
We seem to live in a culture where "being busy" is the new norm, even a badge of honor.
But are we fulfilled? And do we feel accomplished and in control?

Eliminating 'busyiness' may seem like an elusive dream, but too busy equals less productivity and more stress (true fact!).
Being too busy also creates a disorganized mind and leaves us less emotionally available for our friends and family. It's also what we are modeling for our children.
So, if your answer to "how are you?" is a version of "I've been so busy", please join us for our February (free) Lunch and Learn featuring author, international speaker, and professional trainer, Jackie Woodside, CPC, LICSW.
Jackie will share practical strategies from her highly acclaimed book, Calming the Chaos, for how we can:
Get more done and feel better about it
End procrastination and improve our scheduling priorities
Manage our energy vs. our time (hint: there is no such thing as 'time management'!)
We all have to make a conscious choice of how we spend our time. Jackie will help us discover the peace of mind that comes with the shift from being chronically busy to meaningfully productive.