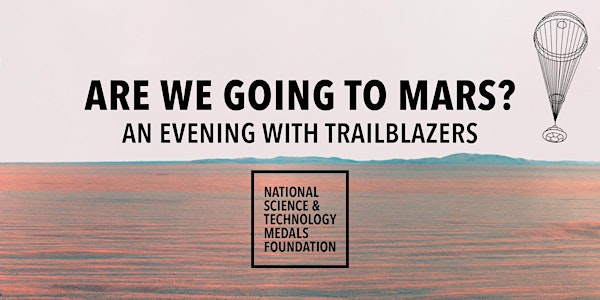 Are We Going To Mars? An Evening With Trailblazers
Location
Rensselaer Polytechnic Institute
EMPAC Theater
44 8th Street
Troy, NY 12180
United States
Description
Join us for Are We Going To Mars? An Evening With Trailblazers
On September 26, 2018, the National Science and Technology Medals Foundation will host Are We Going to Mars? An Evening With Trailblazers at Rensselaer Polytechnic Institute.
The discussion will focus on our ability to reach Mars in the near future. The event will bring together panelists who can speak to the practical, theoretical, and business aspects of this landmark achievement. Dr. Ellen Ochoa, the former director of the Johnson Space Center, Dr. Shirley Ann Jackson, president of RPI and recipient of the National Medal of Science, Dr. James Gates, renown theoretical physicist and recipient of the National Medal of Science, and Thomas Zelibor, CEO of the Space Foundation, will be participating.
Following the panel, audience members will be able to ask questions of the speakers during an open Q&A session.
This event is free and open to the public. Registration is required to attend but does not guarantee a seat. Seats will be available on a first-come-first-serve basis to those who have registered.
---
Can't make it to Troy, NY?
This event will be webcast live on Facebook and our website. Please visit our Facebook page for more information.
If you would like to learn more about the speakers and this event, please visit our website.