Are We Free and Does it Matter?

Friday, March 21, 2014 from 7:00 PM to 9:00 PM (EDT)
Event Details
are we free and does it matter?
Andy Bannister, PhD Adjunct Research Fellow, Melbourne School of Theology
Mustansir Mir, PhD Professor of Islamic Studies, Youngstown State University
The event centers around the free will versus determinism debate within philosophy ("Are we free?") and extends to pragmatic implications as well ("Does it matter?"). The event will be in the format of a dual-monologue, not a debate, where Dr. Bannister will provide a Christian response to the question and Dr. Mir will provide an Islamic response to the question. Questions and answers will follow.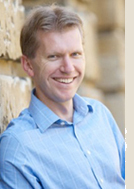 Andy Bannister is the Canadian Director and Lead Apologist for RZIM Canada. He speaks and teaches regularly throughout Canada, the USA, Europe and the wider world. From churches to universities, business forums to TV and radio, Andy regularly addresses audience of all faiths and none on issues relating to faith, culture, politics and society. Dr. Bannister holds a PhD in Islamic studies, a topic on which he has taught extensively, especially since 9/11 and the huge interest that was sparked in the subject by the events of that day. He has spoken and taught at universities across the globe on both Islam and philosophy. Bannister is an Adjunct Research Fellow at the Centre for the Study of Islam and Other Faiths at Melbourne School of Theology.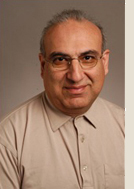 Mustansir Mir, originally from Pakistan, teaches Islamic Studies at Youngstown State University. He has previously taught at colleges in Lahore, at the University of Michigan, Ann Arbor, and at the International Islamic University, Malaysia. Dr. Mir's main academic interest is Qur'anic studies. He also has an interest in Iqbal studies. His publications include Coherence in the Qur'an: A Study of Islahi's Concept of Nazm in Tadabbur-i Qur'an (Indianapolis: American Trust Publications, 1986), Dictionary of Qur'anic Terms and Concepts (New York: Garland, 1987), and Tulip in the Desert: A Selection of the Poetry of Muhammad Iqbal (London: Hurst & Co., 2000). He co-edits, with Professor Mumtaz Ahmad of Hampton University, a biannual journal, Studies in Contemporary Islam.
*Butler North (formerly the First Christian Church), is located next to the Butler Institute on Wick Avenue in Youngstown.
When & Where

Butler North
524 Wick Avenue
Youngstown, Ohio 44503


Friday, March 21, 2014 from 7:00 PM to 9:00 PM (EDT)
Add to my calendar
Organizer
Founded in 1976 in the legacy of C.S. Lewis, the Institute endeavors to develop disciples who will articulate, defend and live their faith in Christ in personal and public life. C.S. Lewis, the Institute's namesake, is better known as the author of The Chronicles of Narnia book series but was also one of the most influential Christian figures of the 20th century. Lewis' focus on core essentials of the faith reached across denominational boundaries.
The C.S. Lewis Institute in Northeast Ohio, headquartered in Trinity United Methodist Church on West Front Street in Youngstown, extends the mission of the CSLI through their year-long discipleship Fellows Program, a Pastor's Fellowship Program, a ten-week small group discipleship program and a wealth of free resources and publications for study.
The C.S. Lewis Institute Northeast Ohio office is located at 30 West Front Street, Suite 400 Youngstown, OH 44503. For more information call 330-717-6979 or visit cslewisInstitute.org/Northeast_Ohio.